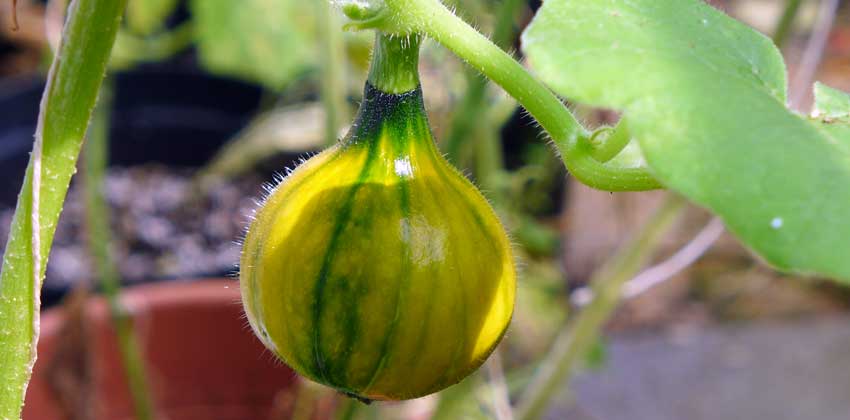 Cucumbers and squash grow well in the city. In terms of reliability they grow better than tomatoes. If a summer is part wet and part dry they thrive while tomatoes struggle. With climbing vine and bush varieties they can be used to create an under-story and an over-story in a growing area.
Cucumbers and squash lend themselves to climbing up walls and structures. String is often better than canes for supporting the plant and heavier fruit making them ideally suited for city walls, roof areas, stairwells or aluminium frame systems. They also produce well in large pots.
Cucumber and squash are part of the large plant family called Cucurbitaceae which also includes summer and winter squash, pumpkin, courgette, some gourds, various melons and luffa. They have both male and female flowers on the same plant. All species are sensitive to frost.
Cucumbers and squash usually require 50 to 65 days for first production of fruit. The slugs love the seedlings of cucumbers and squash but are not inclined towards the mature fruit. The hard skin on many of these protect them.
Cucumbers and squash are susceptible to a number of pests and diseases. However, companion planting using marigolds, garlic and borage helps repel harmful insects. Again, city planting of these crops avoid a number of the diseases and problems encountered in rural areas.
When raising cucumbers and squash from seed it is important to note they do not tolerate disturbance of their root system. Therefore it is important to provide sufficient space in pots to prevent cramping and to transplant seedlings very carefully avoiding any root contact. Seeds can be slow to germinate (10-20 days) and will fail with any cold.
The cucumber is originally from Southern Asia but now grows on most continents. There are three main varieties of cucumber: slicing, pickling, and burpless. Cucumbers grown to eat fresh are called slicing cucumbers. Pickling cucumbers involve particular varieties used to produce the gherkin type preserved fruit. Burpless cucumbers are sweeter and have a thinner skin than other varieties. They are the regular shop bought variety.
Most cucumbers will grow in small spaces and containers thanks to the plant's ability to climb. Growth is fast and the crop yield is abundant.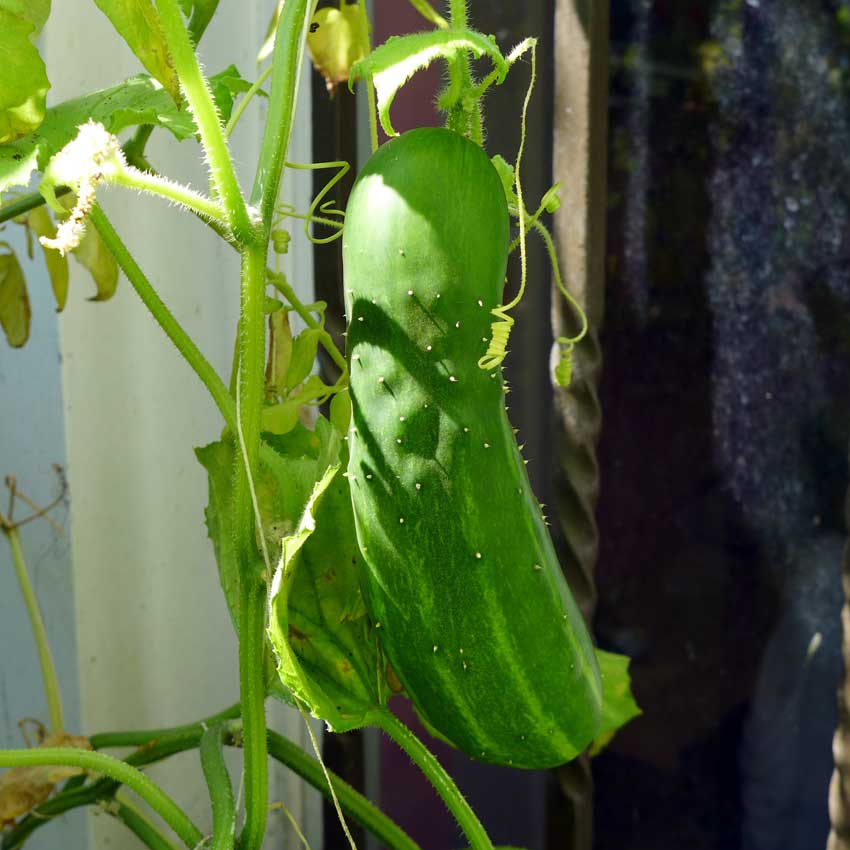 Squash can be divided into two types; summer and winter. Summer squash are harvested when immature while the skin is still tender and edible. Winter squash differs in that it is harvested and eaten in the mature fruit stage, when the seeds within have fully matured and the skin has hardened into a tough rind. Summer squash have a short storage life whereas winter squash have a particularly longer storage time (often stored for winter). Winter squash is an excellent source of vitamins.
Most summer squash have a bushy growth habit unlike the trailing vine habit of many winter varieties.
With cucumbers and squash it is better to irrigate thoroughly every five to seven days than to water lightly every day.
Time of harvesting depends on fruit size. For summer squash, fruits about 150mm long are of prime quality. Cucumbers for slicing usually are harvested at about 150mm to 200mm. It is advisable to continually pick fruit at optimum size to encourage further growth. With small scale urban gardening it is worth selecting varieties for smaller fruit and continuous cropping over large varieties that take longer and produce less fruit.
Garden Shed Links: