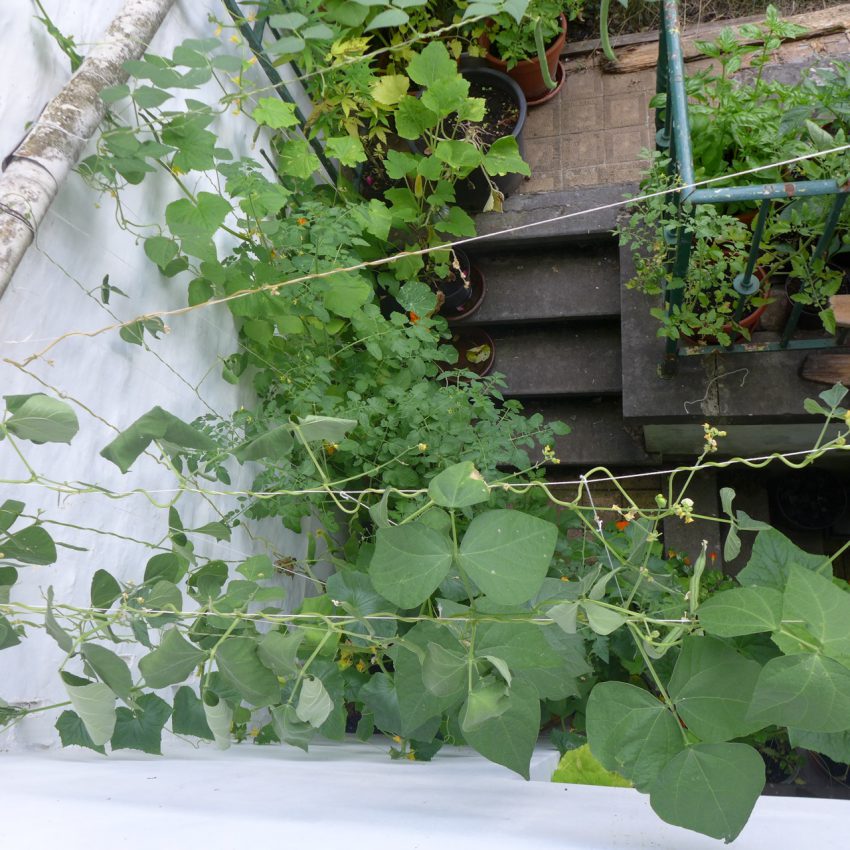 Stairs and pathways are regular features of small city gardens. Used carefully these spaces provide excellent locations for vertical-growing container gardens without impeding access.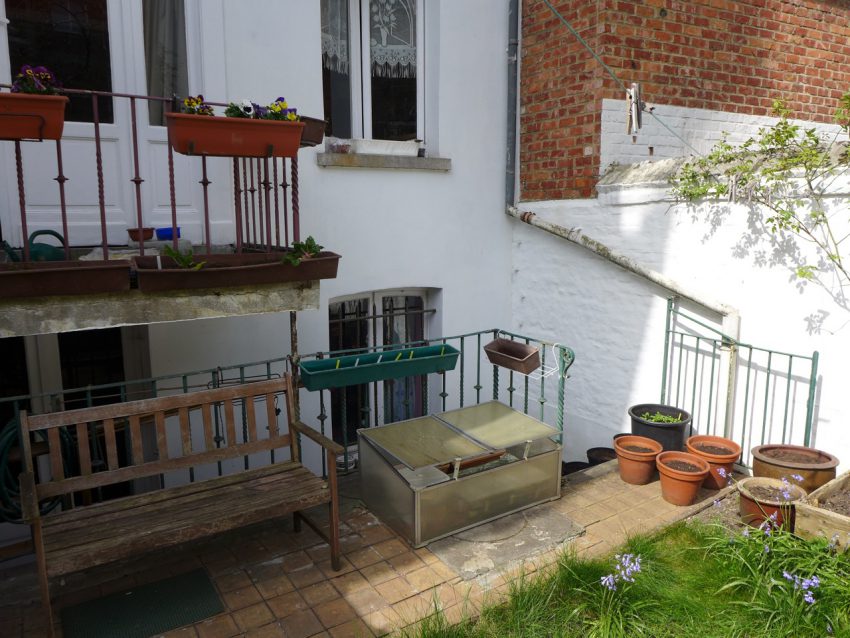 This corner of the garden involves two short flights of stairs and a basement corridor. It benefits from good exposure in the garden and allows for considerable use of vertical space.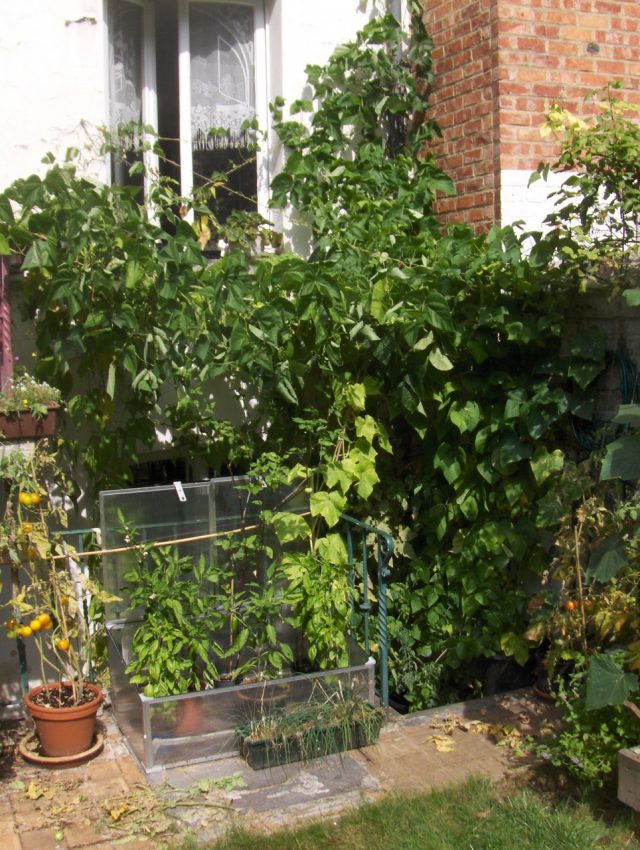 In previous years this corner has been used to grow combinations of beans, tomatoes, cucumbers and squash (with varying degrees of success). Different types of containers have been tried over the years.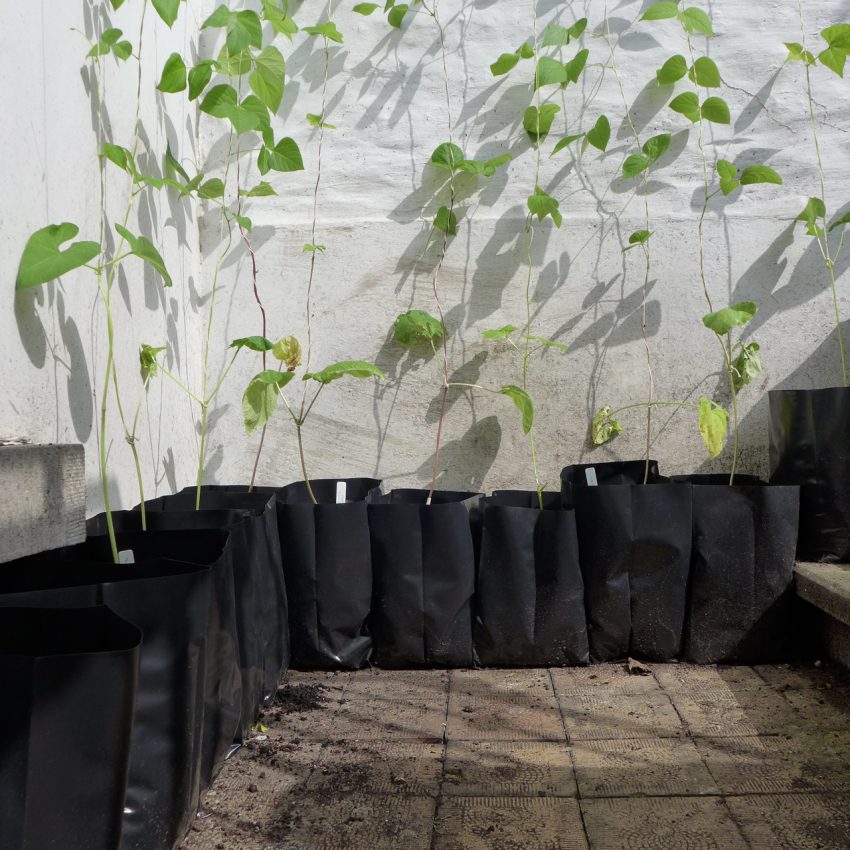 This year a system of plastic bags is being used (size – 18cm by 18cm by 25cm height). These maximise use of space. In this corner a second row of bags will be used for tomatoes and cucumbers in front of this first row. It will be interesting to see if it works.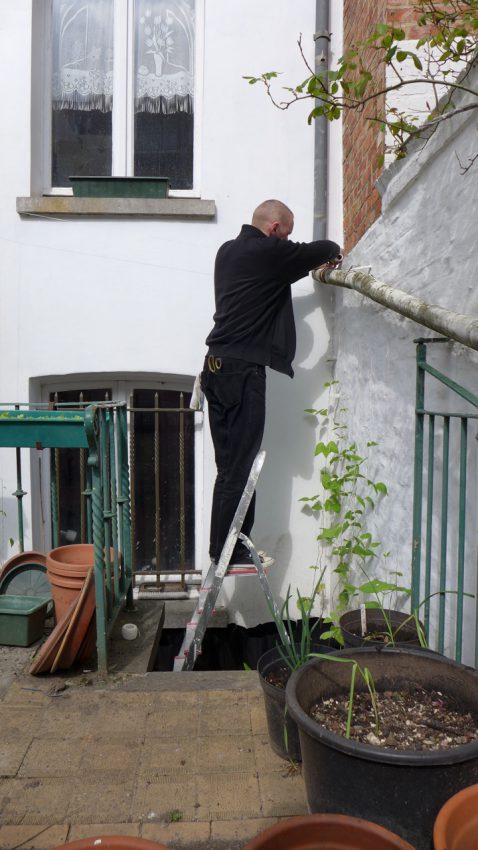 Creating a series of string lines allows the plants to grow to 3 metres. This allows the plants to produce their best. Learning how to use string around structures is the basis of vertical gardening in cities. Try to avoid accidents while doing this.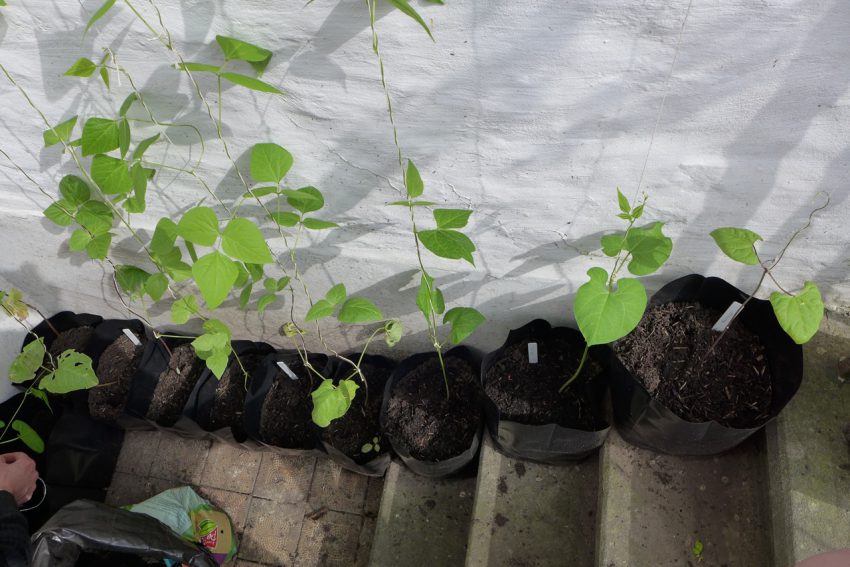 Beans are perfectly suited for growing in cities, they require little ground space and make full use of vertical space. They will climb any structure they are grown against. Using a stairwell like this makes picking beans from the top easier.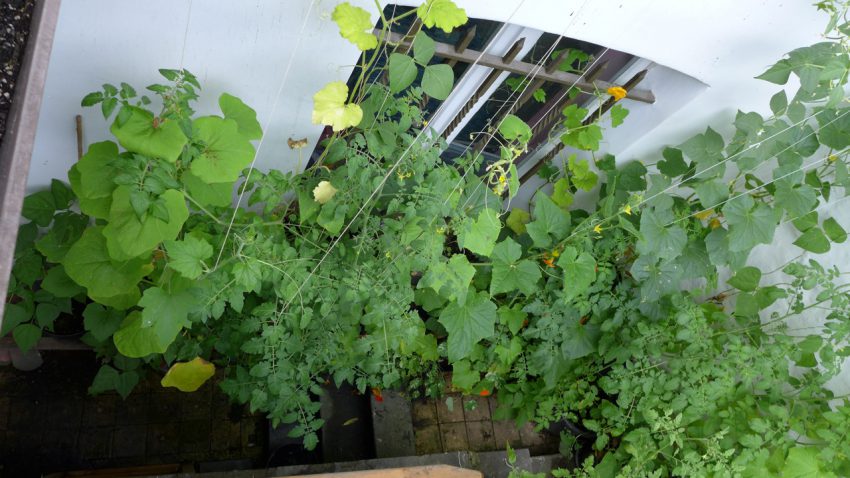 Last year the basement area was used to grow beans, tomatoes, cucumbers and squash. This makes good use of under-used space in the garden and provides a space with extra height for plants that like to grow tall.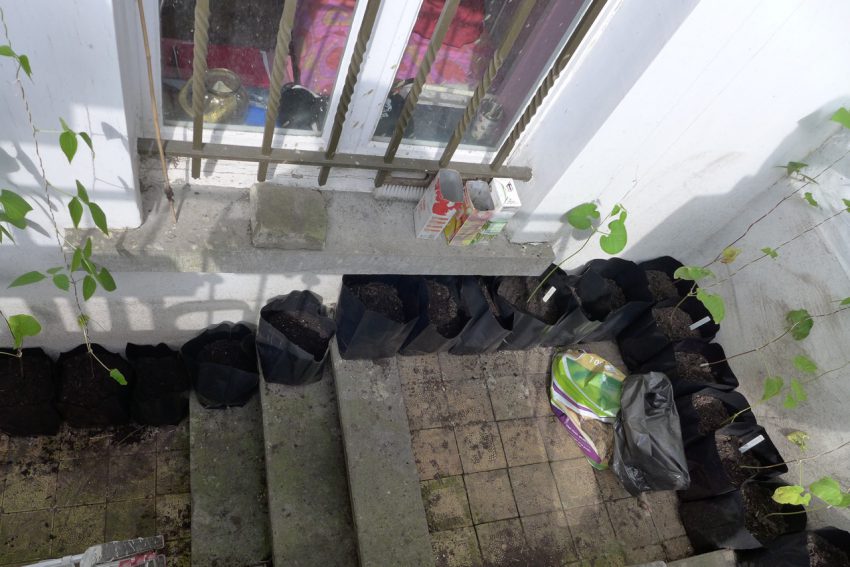 Growing in bags requires care with watering. Bags can dry out easily. A drip irrigation system can be created quite easily with a thin water pipe line (irrigation hose) threaded through the bags for automatic watering. However, I will be using an old fashioned watering can.