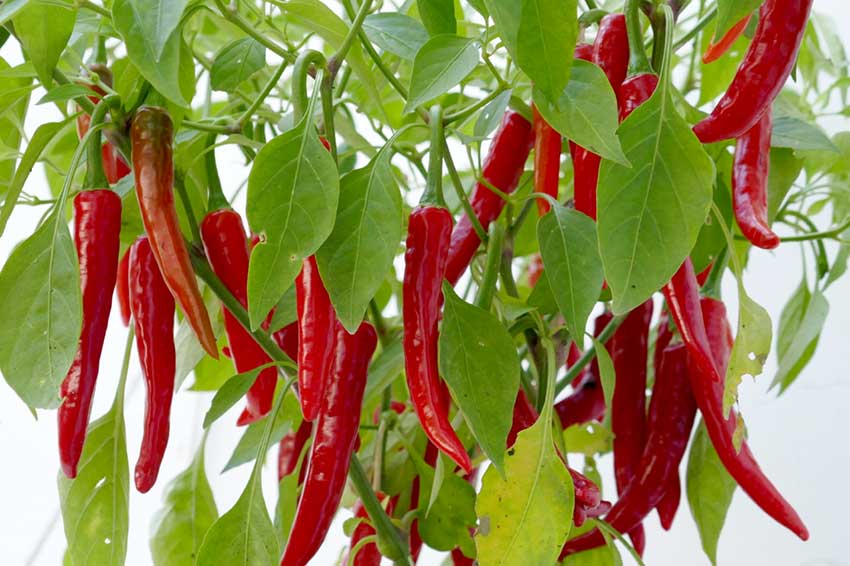 It has been a difficult year in the garden. October is the start of the winter crop season so gardeners can hope a mild winter might follow an awful summer, but it might not. Small successes in this garden are a single chilli plant, sat outside the back door all year, protected from rain by the overhang. Chillies out in the open did poorly in wet pots. so overhangs are the way forward.
Ring of Fire is a hot chilli (20,000 SHU). This plant produced 48 good peppers. Time to prepare it for overwintering indoors. The plant is stripped of all leaves and branches back to the main stem and first joints. It is removed from its pot and loose soil knocked away before replanting in fresh compost. The new soil is well watered and will stay outside until temperatures drop then moved indoors.
Winter broad beans are a good crop for empty pots and beds. The large seeds start easily enough either directly outdoors or indoors in pots and propagators, better to do both. Slugs are still a problem outdoors so better to plant out larger seedlings. The plants grow tall over the winter and need good support with string and canes. They produce an excellent crop in spring.
Garlic and onion sets are good winter crops. The garlic cloves and sets (small onions) can be started indoors in pots and outside direct in beds or larger pots. These need spacing from the beans (about 20cm). The garlic will be ready for lifting early summer while the onions can be used as large spring onions from early spring. It is worth filling garden spaces with these as slugs dislike them.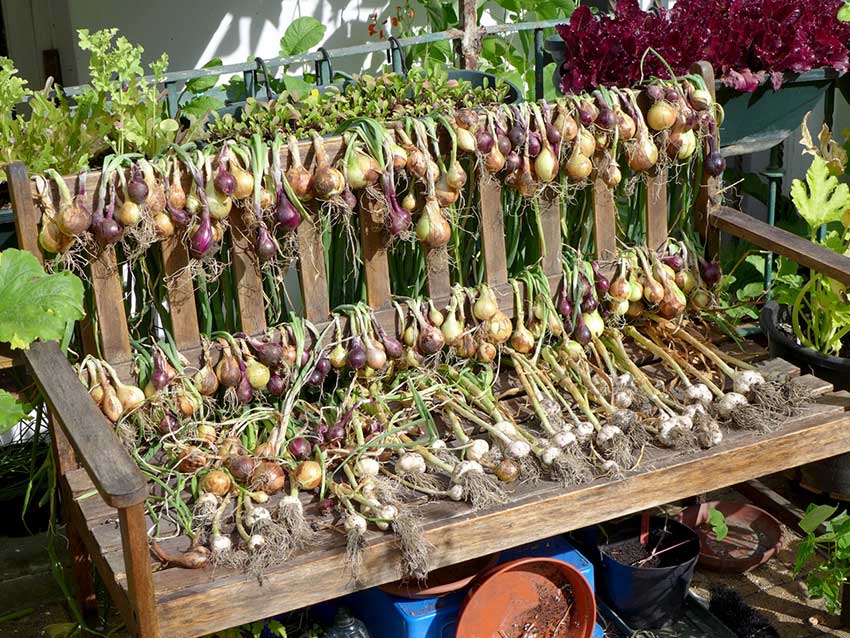 After a difficult year it is time to look to next year. A good winter crop ready in early spring is the best start a gardener can have to the new year. With weather conditions becoming more unpredictable in summer it may be the winter crop will rise in importance. Once planted these crops look after themselves and give a pleasant sense of growth and colour in a cold winter garden.
Garden Shed Links: