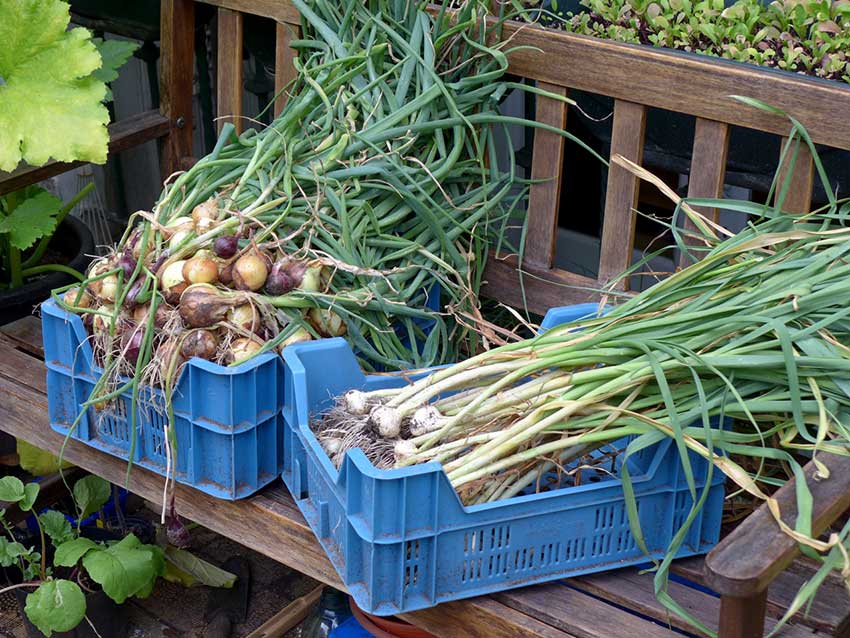 Autumn is the time for planting winter crops, garlic, beans and onions. The idea is to get these crops established and growing before the hard cold of winter arrives. The plants withstand cold and provide a late spring early summer harvest. With recent heavy rain it is better to start these crops indoors and move the seedlings outside once started.
Garlic is one of the easiest crops to grow. The cloves of a bulb are split and planted with the point upwards. These can be started indoors in pots or directly planted outside. It is worth doing both. Garlic can be sourced from specialist growers or simply find good locking organic bulbs locally. The crop is usually ready to lift in early summer just when the space is needed for summer crops.
Broad beans are a good winter staple. These are better started indoors especially if the ground or soil outdoors is water logged. The beans show growth indoors in about 8 days and can be moved outside in the week after. The plants grow to over 1 metre high on a central stem and require solid staking. The flowers and beans in late spring are always a nice start to the year.
Winter onions are best started from "onion sets." These are small immature onions easily available locally. Again, these can go straight into the soil outdoors, point upwards, but can also be started indoors in trays or pots to push them on if conditions outdoors are overly wet. Spring onions are ready from about March onwards for regular picking and harvest in early summer.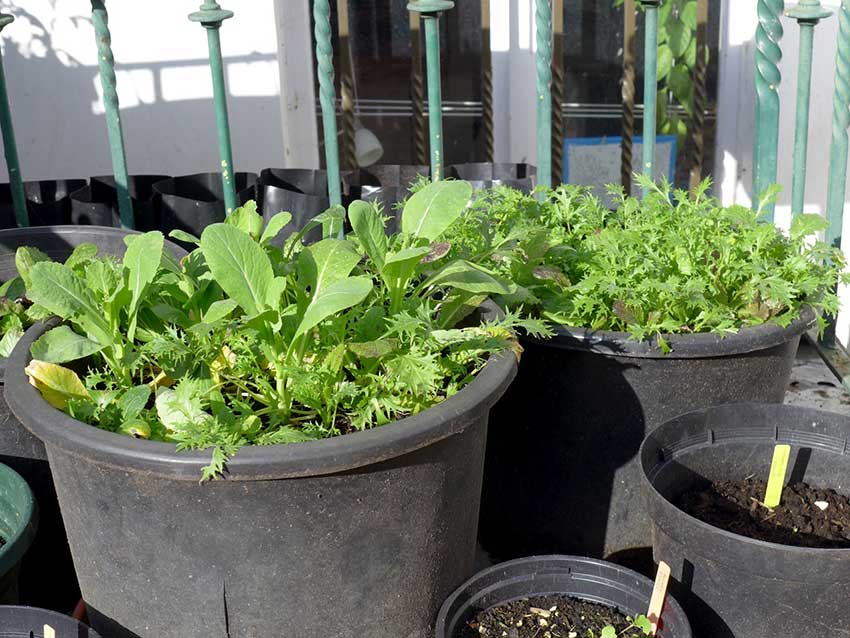 There is no reason to have empty pots or containers lying about the garden in winter. Mustard green and oriental salad varieties can be direct sown now and will produce through to the spring. These are not troubled by low temperatures or snow and can be picked continuously on a cut and come again basis. Winter is good for lazy gardeners as very little watering is required.
Garden Shed Links: