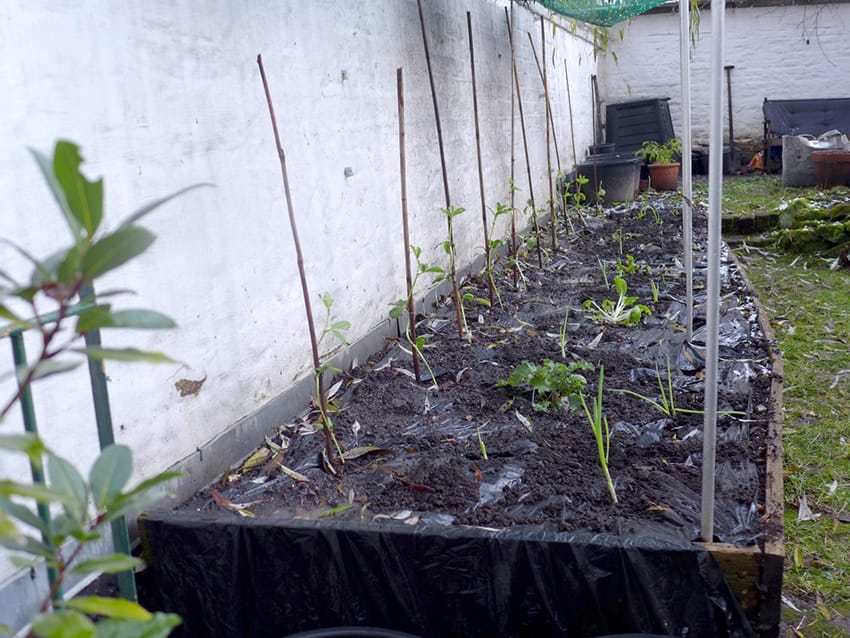 Winter is starting much like summer finished, wet. Forecasts suggest a wet winter which is not ideal with garden beds already sodden and wet. Raised beds do better draining excess water, some plastic covering helps. Planting out can proceed while temperatures are still mild with the aim of getting new starts into the ground and settled before frost and freezing temperatures arrive.
Broad beans, started in the house need to sit outside for a week or two to harden off in some protected position before planting out into beds or large pots. Onion sets (small onions) can be direct planted outdoors but start better in trays indoors before also being hardened off outdoors and planted out. Moving new starts from indoors to outdoors slowly is the trick of winter planting.
Garlic can be planted out until the end of December. Single cloves planted in trays indoors usually come up within 10 days. The individual cloves then produce strong root balls ready for planting out. Using simple trays indoors on windowsills, away from direct heat work, well for onions starts and garlic cloves, producing good strong root systems that are easily un-tangled.
This is the best time of year for good salads. Getting small plants started indoors then hardening them off outdoors before planting in trays and pots is all about getting the plants settled in place and growing before frost comes. Some protection on larger pots for Kale and Mustard helps get these started. The lack of slugs at this time of year is a pleasure.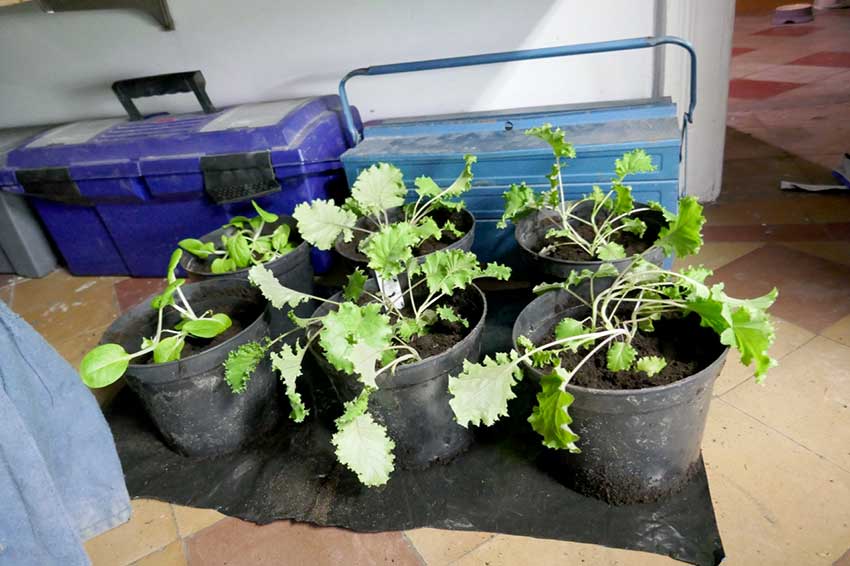 Winter planting is all about getting a quick start with indoor propagation but then carefully moving the young starts outdoors into sheltered conditions to harden off before final planting in beds or larger pots. When the temperatures fall and frosts arrive most plants will go dormant and just sit in place until conditions improve. It could be a long winter.
Garden Shed Links: