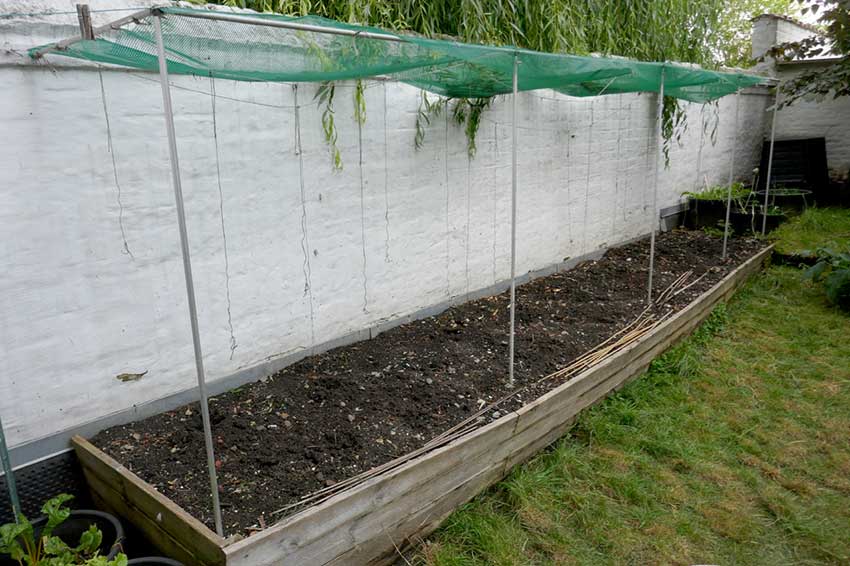 For the first time in 15 years the garden has not produced a single tomato. Welcome to climate change gardening. The conditions this year have been the worst on record. The combination of incessant rain and little sunshine or heat has made the summer seem more like fall. These damp wet conditions in a sheltered city garden are a nightmare for summer crops.
The tomato blight took all of the tomatoes in the space of one week. It is safe to compost all this material. The slugs and snails have taken over the garden with perfect conditions for them to feed and breed day and night. Removing pots out their way and growing in hanging trays works reasonably well. This huge rise in the slug population will require a serious rethink for gardening next year.
With nothing to harvest in the garden there is time for an early start to winter crops. Chard, Spinach, winter Lettuce, Mustards and Kale will all have to be started indoors. Small plastic propagators are cheap and ensure good moisture levels for starting seeds. Some LED lights help with grey overcast days. The new starts will be potted up and protected for planting out in about a month.
Indoor conditions are not enough for winter starts, they do require frequent outdoor exposure in a sheltered spot from rain and protected from the slugs, brought indoors at night. Creating a slug proof cold frame outdoors is good for hardening off seedlings. The aim here is to grow strong healthy young plants for planting out when conditions improve, if they ever do.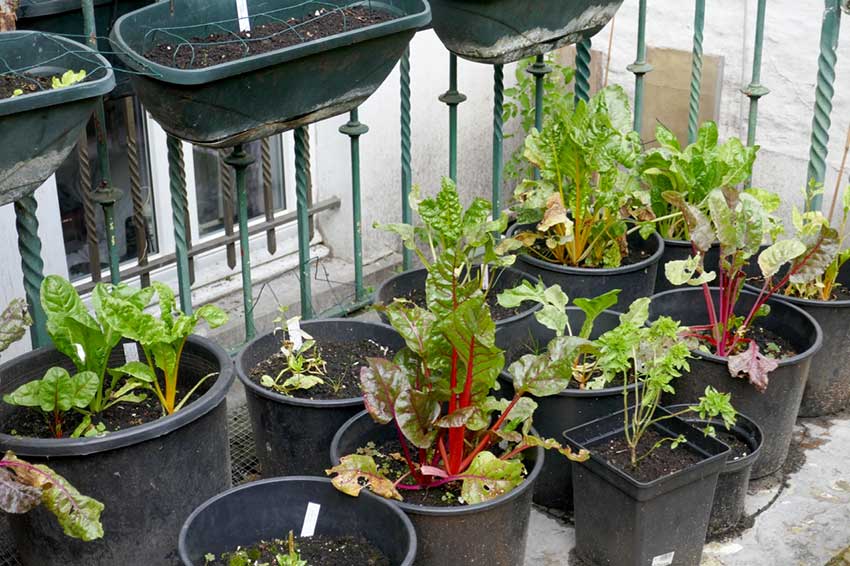 Chard has been the success story of the garden this year. The various varieties have stood up well to heavy rain and somehow are not so attractive to the slugs and snails. Next month will be time to plant garlic, onions and broad beans for next spring. As for next year, it may be advisable to consider switching to roof gardening and greenhouses to escape the growing horde of slugs and snails.
Garden Shed Links: