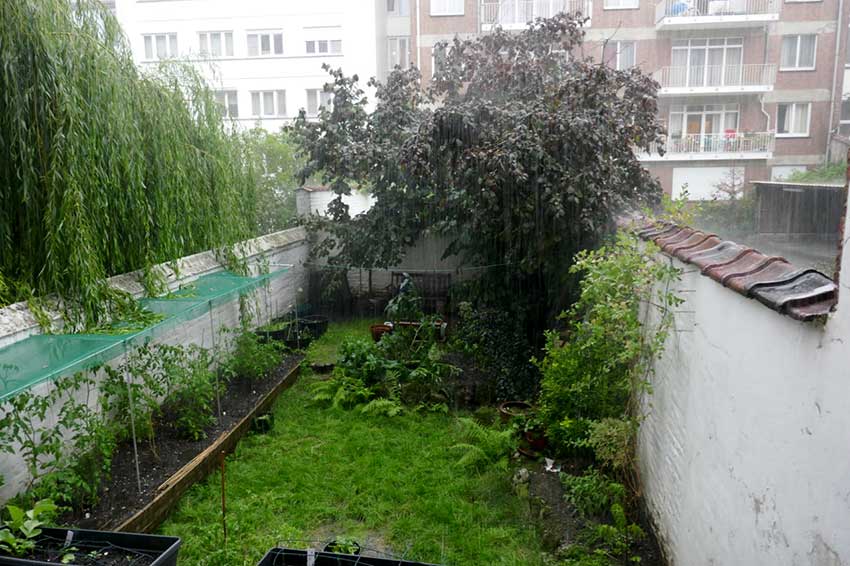 July was the wettest in Belgium in 40 years with more than double the average rainfall. With towns and villages flooded and a large loss of life this year will go down in history as a disaster. Farmers have lost a lot of crops and growers in general are faced with sodden water logged ground and more rain to come. It is without doubt a very difficult time in the garden.
Tomatoes and most summer crops have suffered under these conditions. Raised beds with some form of overhead weather protection does help, draining better and protecting plants from heavy rain. Tomatoes are easily affected by tomato blight in these conditions. Daily cutting back of infected leaves and stems can slow the blight but crop yields will be reduced.
Chilli pepper plants in pots do well in city gardens. In these storm conditions the plants do require sheltering as they do not like sitting in wet soil. Torrential rain will damage flowering and setting of fruit. Those grown under cover or in a greenhouse will be doing well enough as general temperatures have been sufficient. Some sunshine in the next two months is needed now.
Salads have taken a pounding with trays and pots particularly susceptible to flooding. That said, it is worth clearing containers, drying out the soil as much as possible and resowing with new salad seed, preferably when the forecast looks less rain intensive. The slugs and snails are having their best year, especially on soil beds. Sheltered containers can work better in these conditions.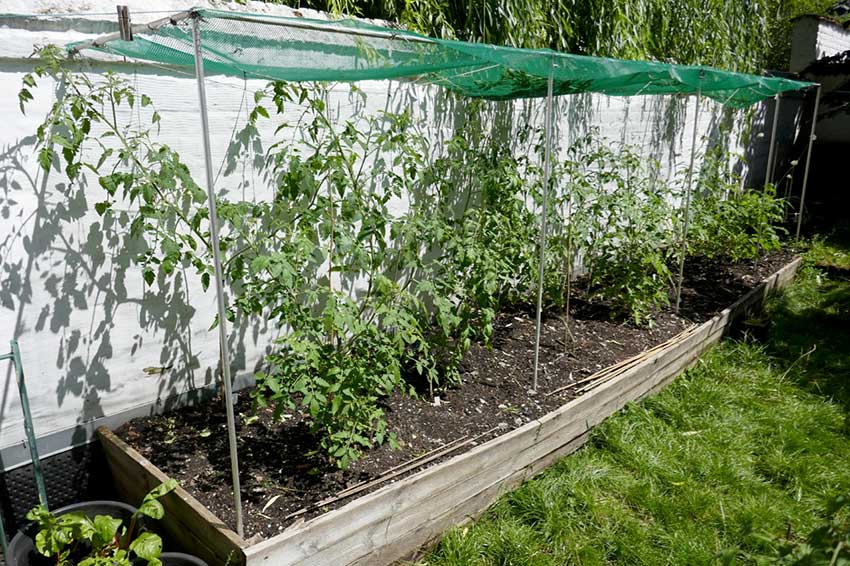 It has been a difficult July for growers and August does not look a lot better. There is always the gardener's hope of a late summer, with some hints September could see better weather. Now is a time of managing tomatoes for blight, noticing water logging tendencies in the garden and improving drainage where possible. Gardening is not for the faint hearted in these conditions.
Garden Shed Links: