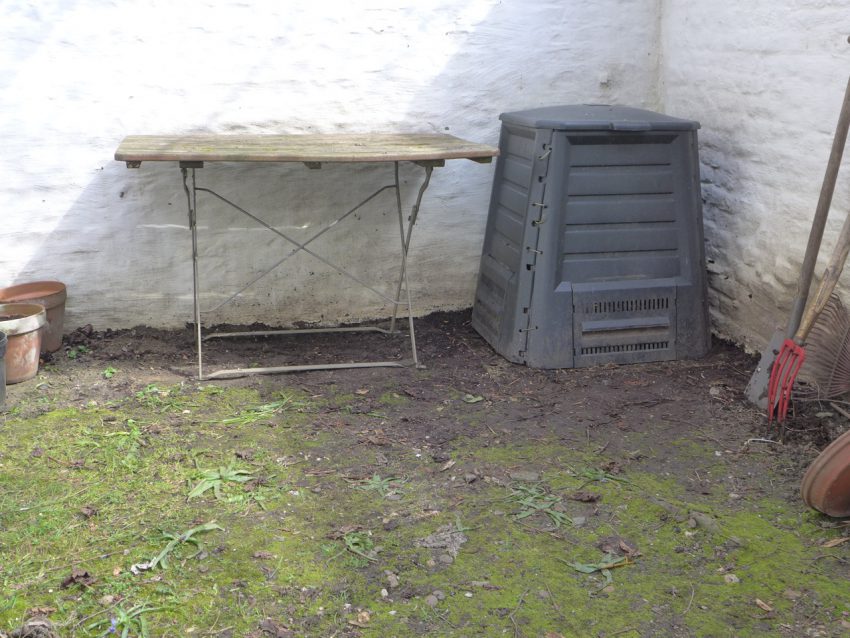 Domestic composting in a city garden is straightforward using modern plastic composting containers. It is a clean process with no smells or flies and benefits from the supply of organic waste material produced in the garden and from the house.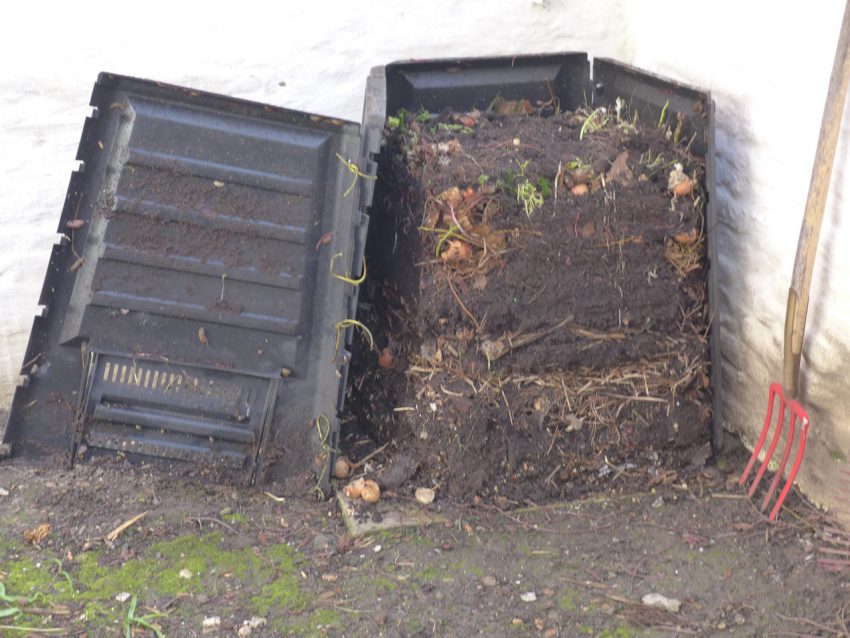 Spring time is when half the material is ready for use in the garden. On opening the box you can see the basic layering structure that is the essence of composting. The process is not about adding big piles of one thing but instead thin layers (2/3 inches) of different material over the year.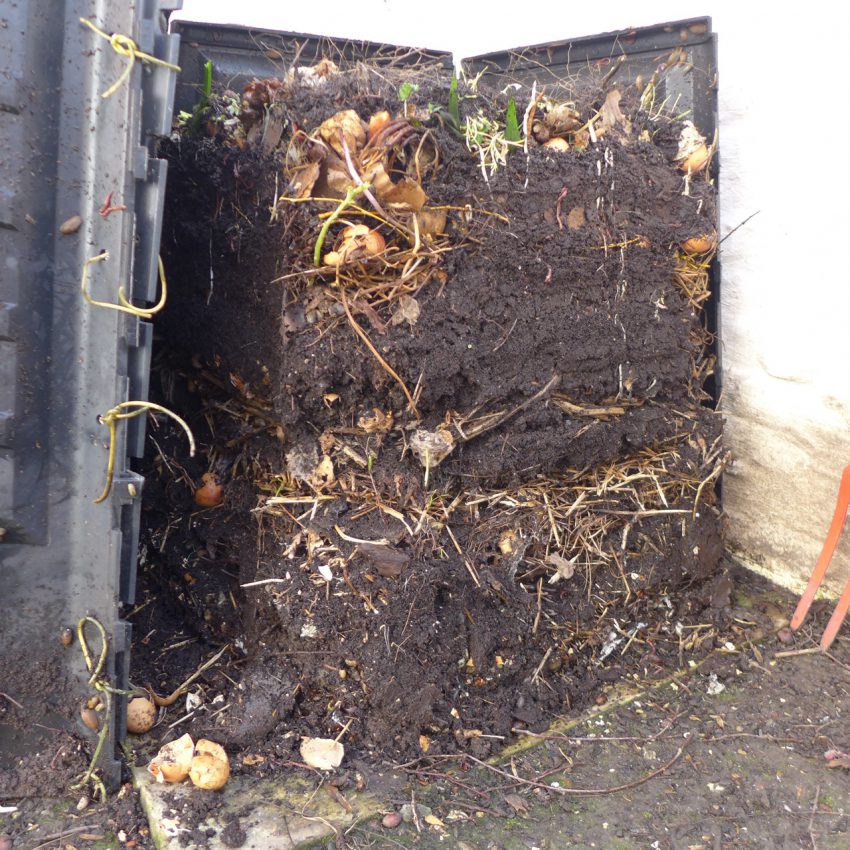 Composting is about combining roughly equal parts of green or wet material (which is high in nitrogen) and brown or dry material (which is high in carbon). Add to this ventilation and some water and the composting process works by itself.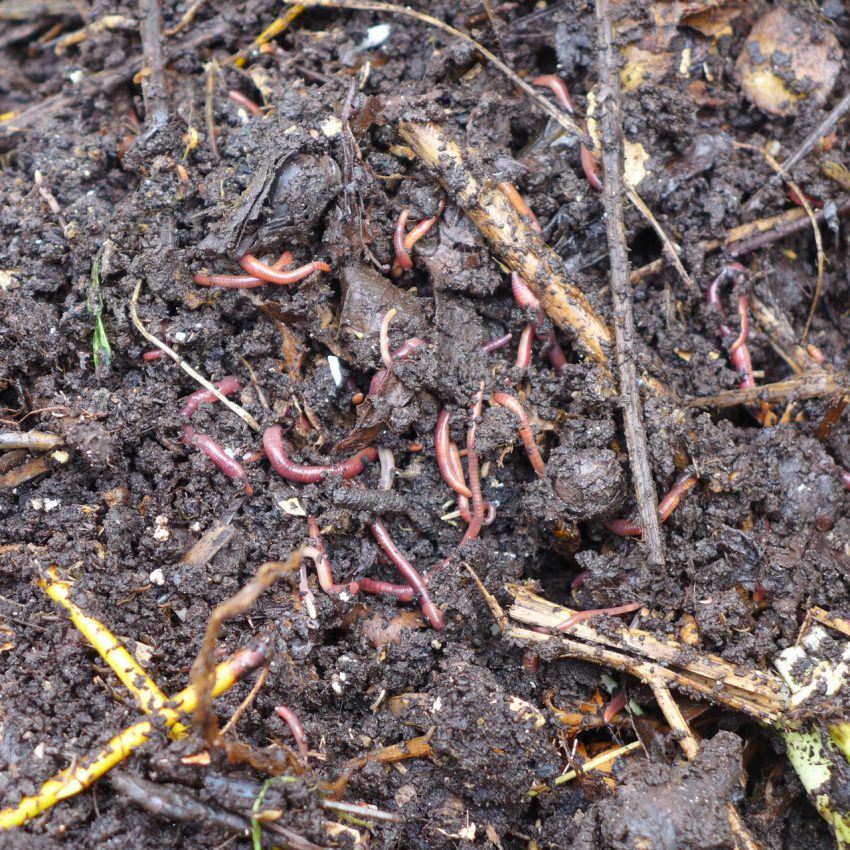 The real magic of composting are the thousands of bugs and insects which carry out the breaking down process. Worms particularly carry out this process. Worms naturally inhabit a compost pile. Adding them to your garden beds is also a valuable contribution to good soil structure and health.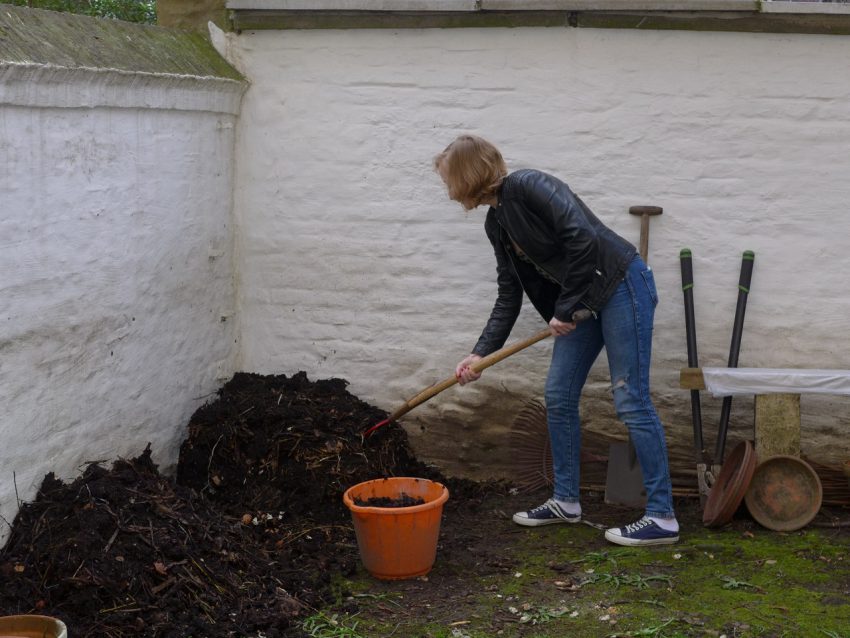 Turning over the compost pile at least twice a year helps aerate the material and encourage its breaking down into a fine soil material. Getting young people to help is not easy but can be done if you do not mention the worms.