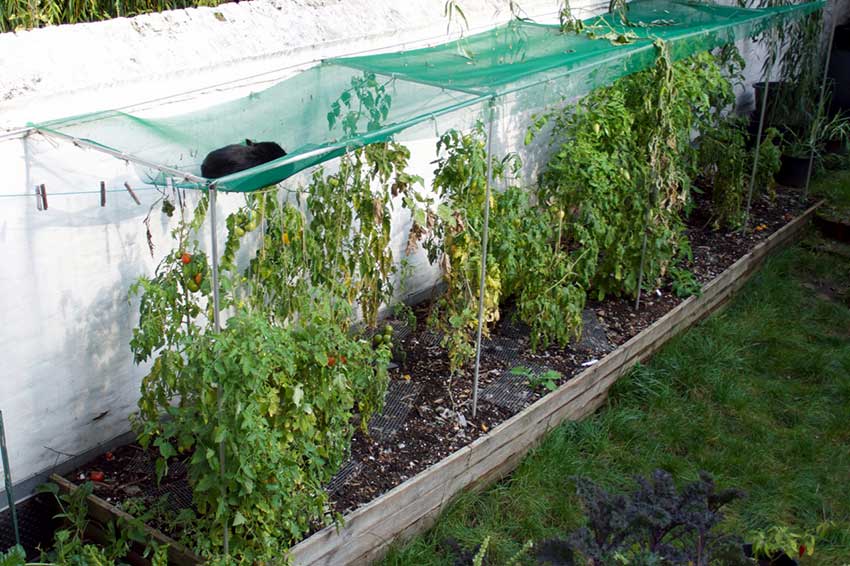 The summer raised bed is ready to be changed over for winter planting. The remaining tomato plants have to be removed and composted and the bed fed with compost and comfrey tea. The tomatoes did well this year, despite conditions. The overhead weather protection diffused heavy rain and provided shade in the heatwaves. Plus the cats sleep on top of it.
Before the tomato plants can go into the compost bin, the compost bin has to be emptied. The strange weather this year has accelerated the compost producing 80% of the material ready to use with 20% retained to start the next pile. Autumn and spring are when compost is most wanted. You can tell the health of a compost pile by the number of worms active in the pile.
Now comes the hard work of sifting the compost. The simplest procedure is a bucket with a sieve sat on top and a lot of shaking. The resultant material is a fine grain soil with a good texture. This is used to fill containers for winter salad and pots for chard. It is also used to apply a 50 – 70 cm layer over the raised bed ready for forking in.
With the tomato plants now in the compost bin, the raised bed is forked over to loosen the top soil (50cm). The layer of compost is applied and the bed forked over again to mix it in. Finally the raised bed is watered with tea made from comfrey leaves as a feed and then left for a week and the rain. The compost bin is half filled and has regular kitchen waste added as an activator.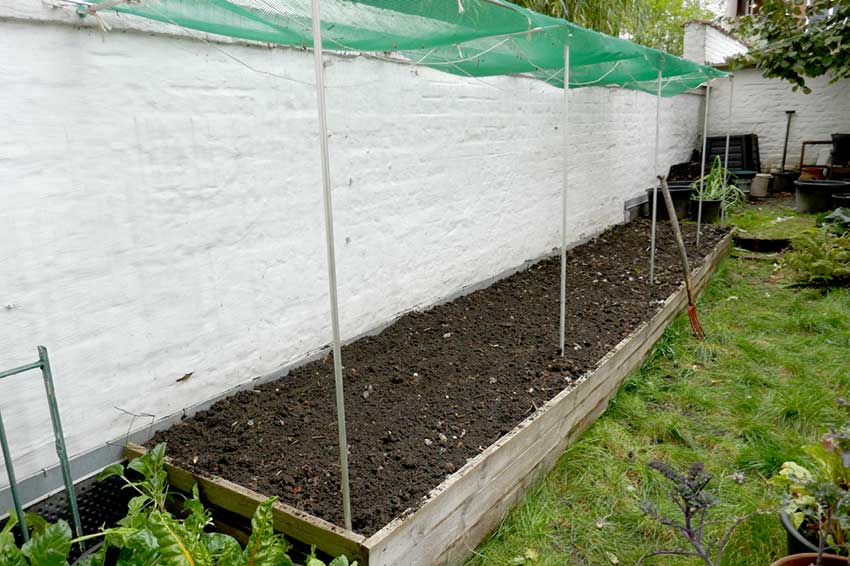 The raised bed is ready for winter planting. Next week broad beans will be planted against the wall, garlic in a line down the middle and 2 rows of onions planted to the front. First, the bed has to be covered with a black plastic sheet to protect the soil from water logging, with everything planted through the sheet. It is worth the effort to plant a winter bed.
Garden Shed Links: