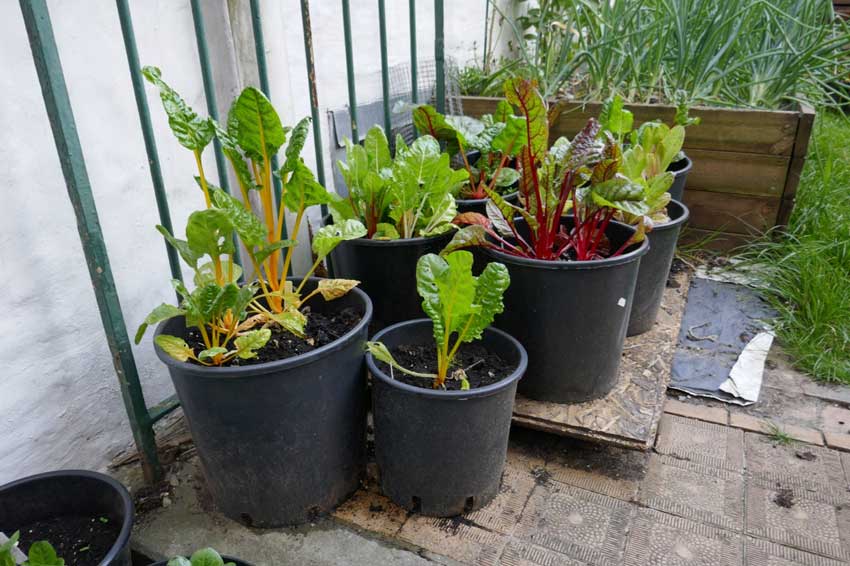 With a few tricks winter salad can be planted throughout the winter months. In general, it should be planted late summer or early autumn but as winter in Belgium often starts with a hard frost and extreme cold, this can be difficult. Once this initial frost has passed the damp cold days work fine for starting salads, having them underway before snow comes.
Starting from seed in small pots indoors either on a sunny window sill or under a grow light (even better), the aim is to give the baby plants a week or two indoors before sitting them outside in a sheltered spot for another week before moving them to their final positions in larger pots. Containers with good drainage do work better for late winter salads.
Lettuces, Spinach and Chards planted early enough will produce a steady supply of greens over the winter months. Those planted later in December or early January will start to produce from about February and all of them will produce well from the first days of spring. This is the main aim of over wintering salad crops, to get small steady supplies during the cold days and then a good salad crop before spring properly arrives.
Growing small lettuce and Asian greens in smaller trays or pots, somewhat sheltered from heavy weather, does produce quite fast results for cut and come again salad over winter. While Chard and Spinach require larger pots the loose leaf varieties of lettuce, mustards and Asian greens do well in small containers. This is a good way to use up empty pots over winter.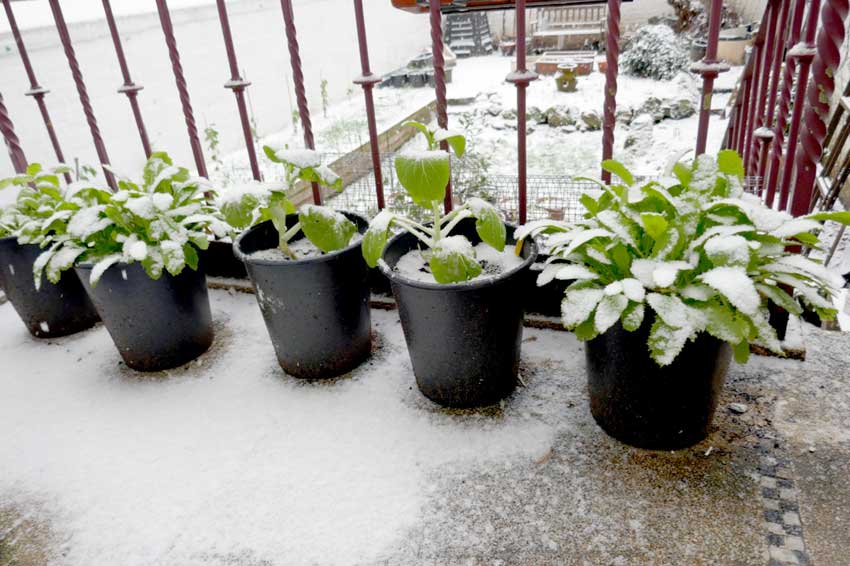 Most winter salads will grow well if they can have a few weeks in the containers before snow arrives. The plants then go into a partial dormancy, setting down roots, ready to burst into life once the cold begins to ease. While winter salads can be a tricky business with unpredictable weather, they are well worth the effort both for some fresh salad and for some colour in the garden over winter.
Garden Shed Links: