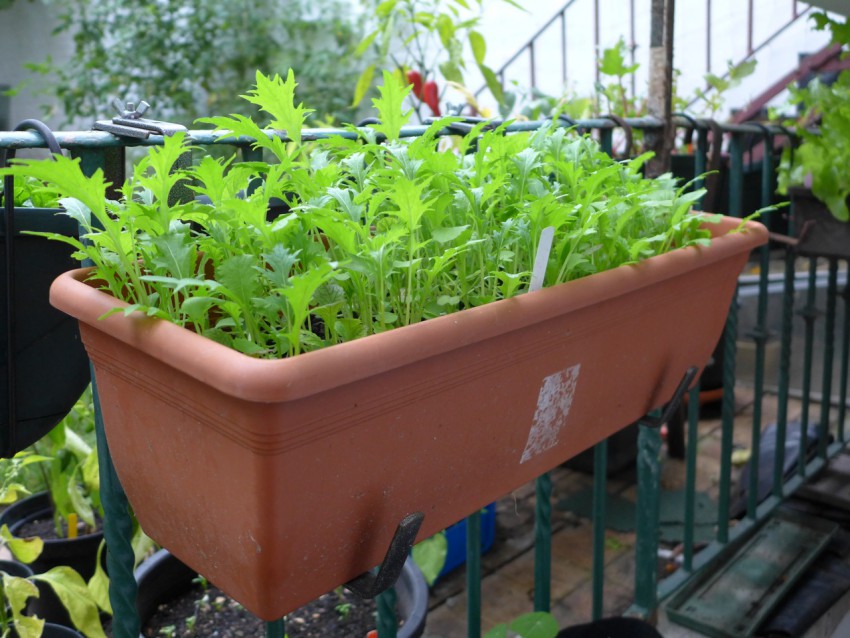 With the summer days now passed there is still time to plants some salad for use into the winter. Mustard greens and spicy leaf lettuce are more resilient in harsh weather and will produce steadily until the end of the year. A few containers or trays around the garden or balcony can keep the unemployed summer gardener occupied.
While a number of the summer lettuce will continue to produce well in the fall, it is worth experimenting with some of the more exotic Chinese or Indian lettuce types. The mustard types of these are known to work best in cold weather with their spicy flavours adding well to salads or cooked gently in stir fry.
Some of the smaller leaf varieties such as Lamb's lettuce work well at most times of the year. These cut and come again varieties are suited to daily picking. The Foglia di Quercia lettuce is an oakleaf type lettuce that continues to produce large leaves as you pick from the plant. It works well for late planting.
As the summer crop is removed from larger pots it is worth adding a mix of salad seed with new soil to the top half of the pot. With smaller trays the whole soil requires replacing. The old soil is mixed with fresh home made compost and recycled around the garden or stored for next year.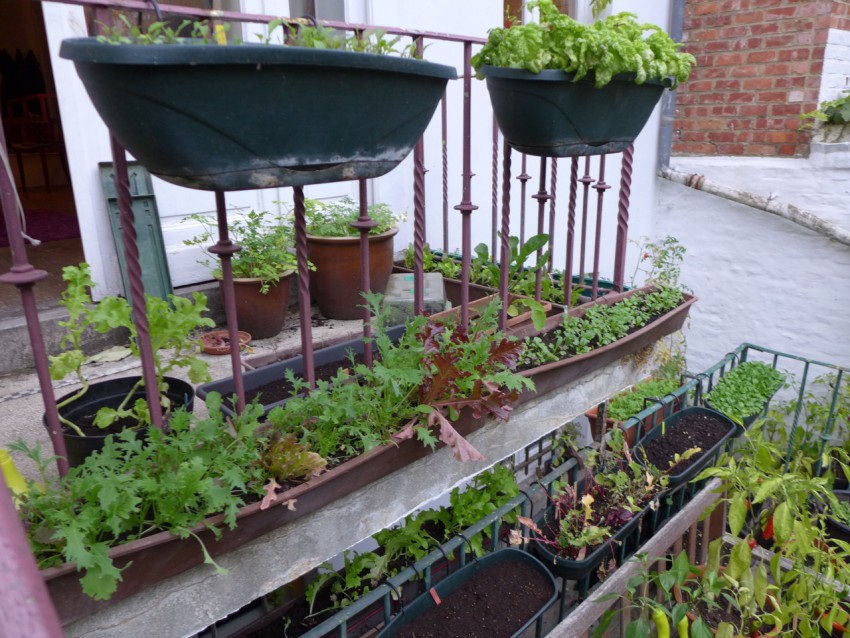 Growing salad in containers is the easiest way to have a small garden in the city. Hanging trays are ideal for testing out new crops particularly if the trays can be moved around as crops become ready for use. Keeping these close to the kitchen or on a windowsill means fresh greens are available on a daily basis.
Garden Shed Links: