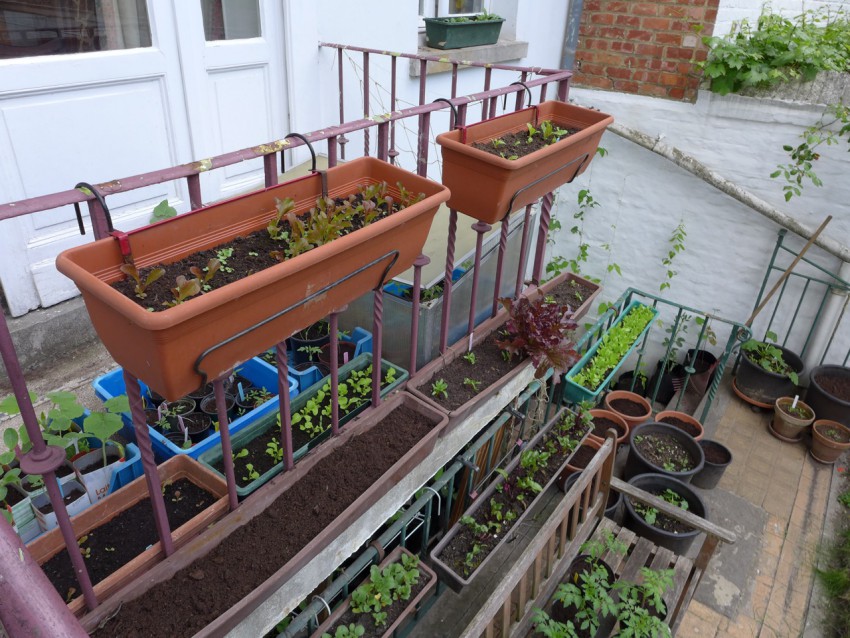 In general, salad crops do not benefit from direct sunlight. This makes them ideal for shaded city gardens. They are off-season crops, usually best either side of a super warm summer. Using containers and trays off the ground is preferred as slugs and snails make it almost impossible to grow salad crops on the ground.
Salad can be sown at most times of the year from early spring to late fall. They are difficult to start in summer. The "cut and come again" system of growing salad produces plenty of mixed leaves and works best in containers. As young leaves are picked new seed can be added to the container.
With the "cut and come again" system, overcrowding is not such an issue as removing leaves creates growing space and encourages new growth. In this respect the system is ideal for balconies and window sills where regular picking keeps the system going.
Trays and containers can be used for single varieties or mixed. For beginners it is better to stick with single varieties to see how the leaves develop and fill the container. As leaves are picked away leaving root stock it is worth pulling some root stock carefully and filling the gap with soil and new seed.
Some varieties such as Rainbow Chard require more spacing. By offsetting a front and back row in trays this allows space. It is also worth testing varieties in pots and trays at the same time to see how differently the plants perform.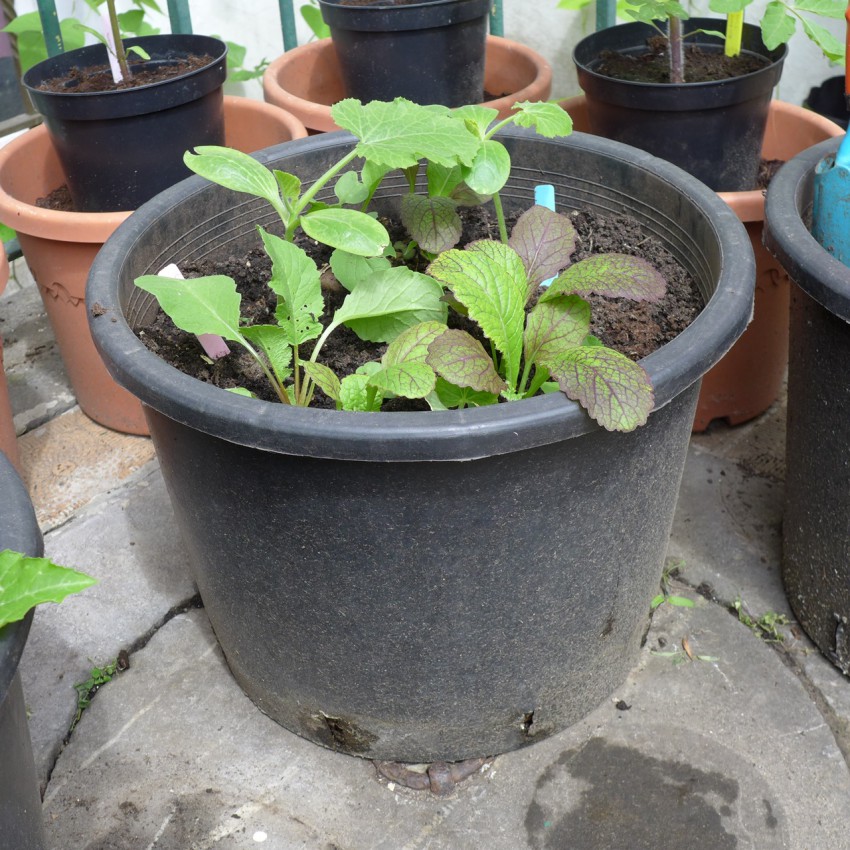 It is always worth planting a few salad seeds into larger pots that will be used for larger plants such as courgettes, beans and tomatoes. Their roots systems do not compete with each other and this in time provides a nice understory to the main plant growing in the container.
Garden Shed Links: