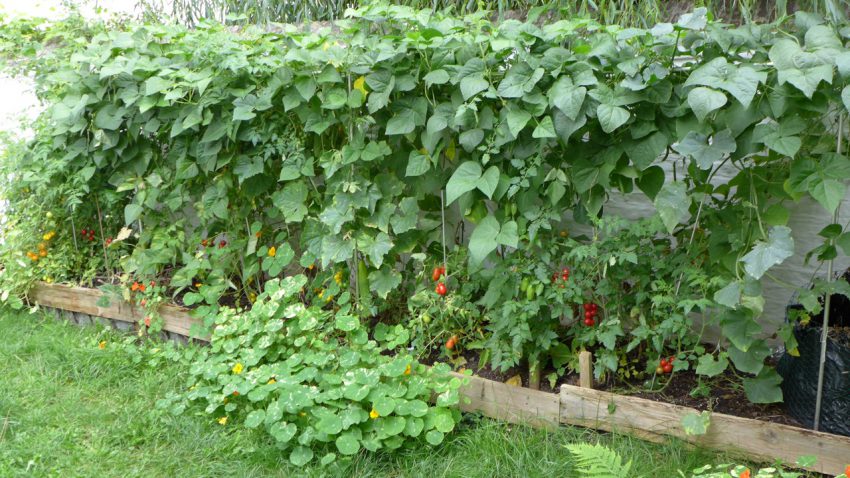 The main benefit of a raised bed is that the elevated soil level creates a soft bed of soil where plants roots can develop easily. This allows more plants to be planted in the bed. The basic principle of "square foot gardening" is used for working out how many plants (1 per square foot).
Working with tomatoes, beans and cucumbers as the basic crop system, plants are positioned allowing a wall clearance of 25cm and a front edge gap roughly the same. This provides 2 lines of plants along the length of the bed. Beans are placed along a back row with tomatoes to the front row.
In this raised bed (1 metre wide) three lines of plants are positioned with beans to the back, tomatoes to the front and a centre row of mixed beans and tomatoes. This creates an offset line for the tomatoes. Cucumber are planted with the support frame uprights.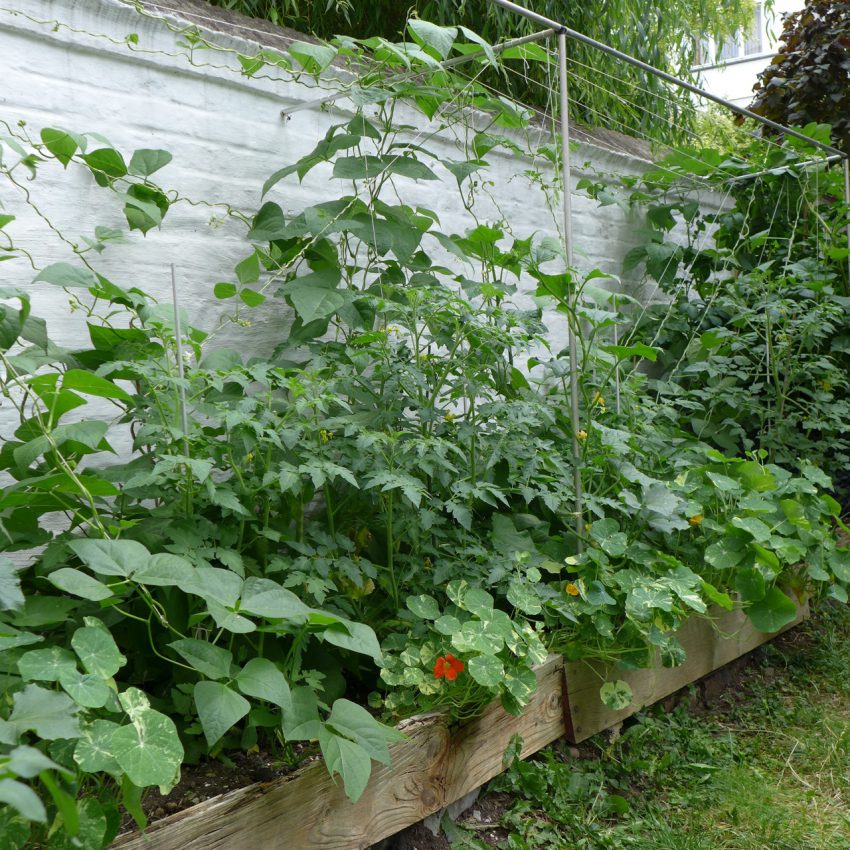 The basic idea of this raised bed is to have beans and cucumbers grow across the top of the bed, providing some protection to the tomatoes underneath. This leaves ground level space for flowers, herbs and chilli peppers. The aim here is to create a multi storied growing system of several levels.
Garden Shed Links: