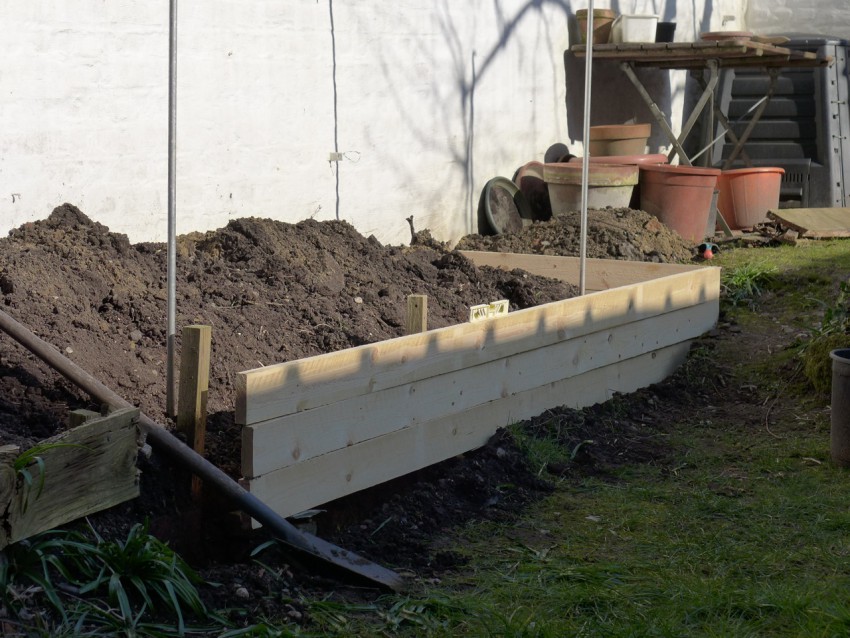 A mock up of the finished boards and heights allows you to check what the overall finish will look like. Setting the levels from the selected corner of the bed is important to match side and front levels. Getting the first corner square makes it easier to continue the same level around the bed.
The mock up of the finished boards is then continued around the remaining bed area, in this case, 3 sides, all set on the same level. The dug out trench is used in setting the level, either removing more soil or packing soil back in to establish the finished level.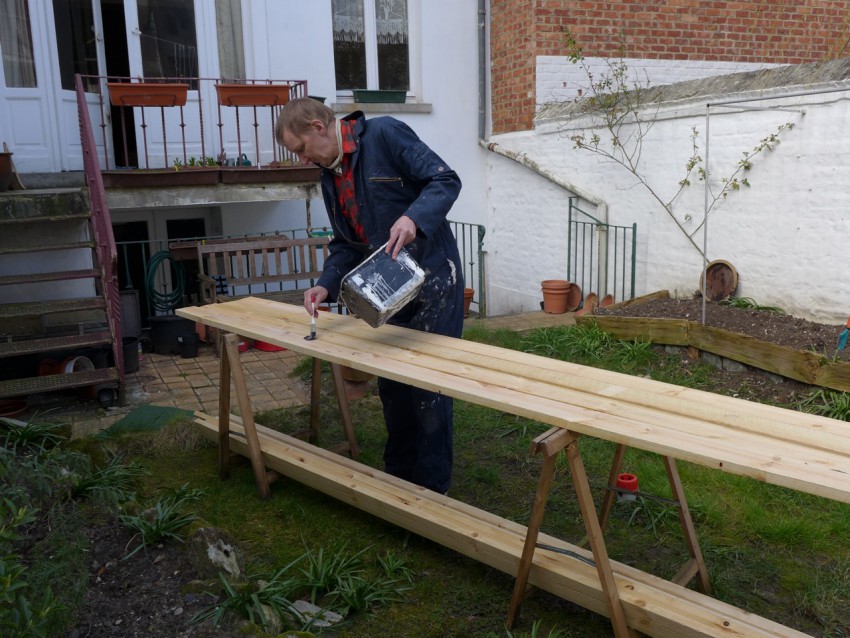 There is a huge range of products available for treating wood used in the garden. The important thing to know is that whichever preservative is used it is safe for use with vegetable crops. Here a basic treatment against moisture and rot was used. Later a more attractive finishing preservative can be used on the fronts. The main thing in construction is to properly treat all wood in contact with soil.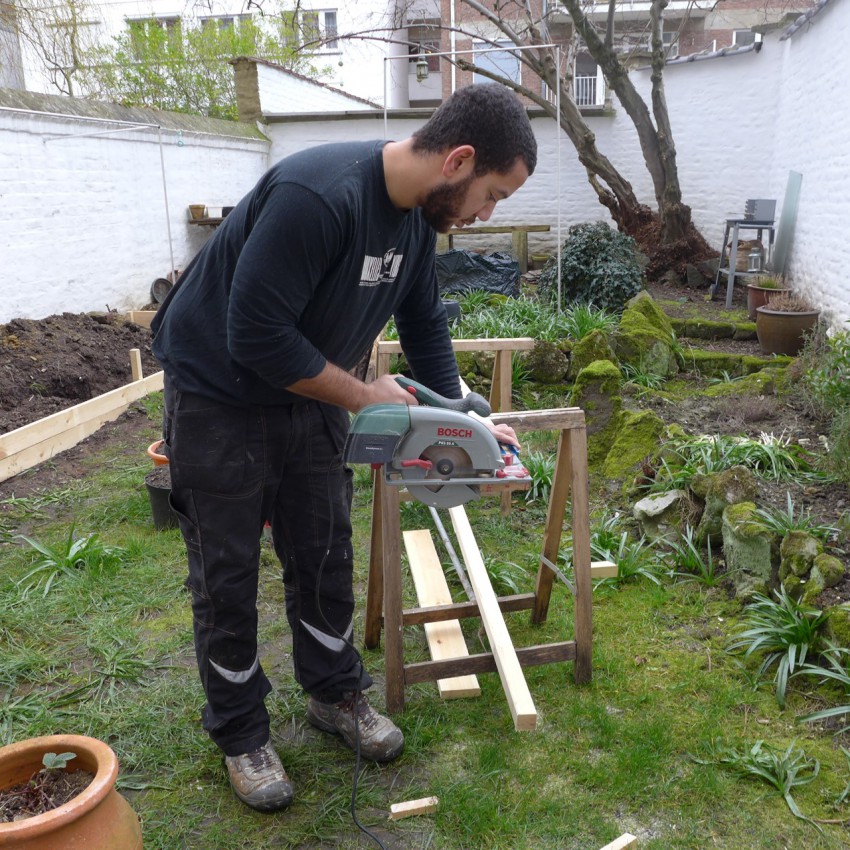 Construction of a level wood frame is a 2 man job. This is my mate Eric, he and I have worked together for years. He and I are interested in roof top construction of growing areas in cities using greenhouses and hydroponics. This raised bed construction was a more straightforward proposition.