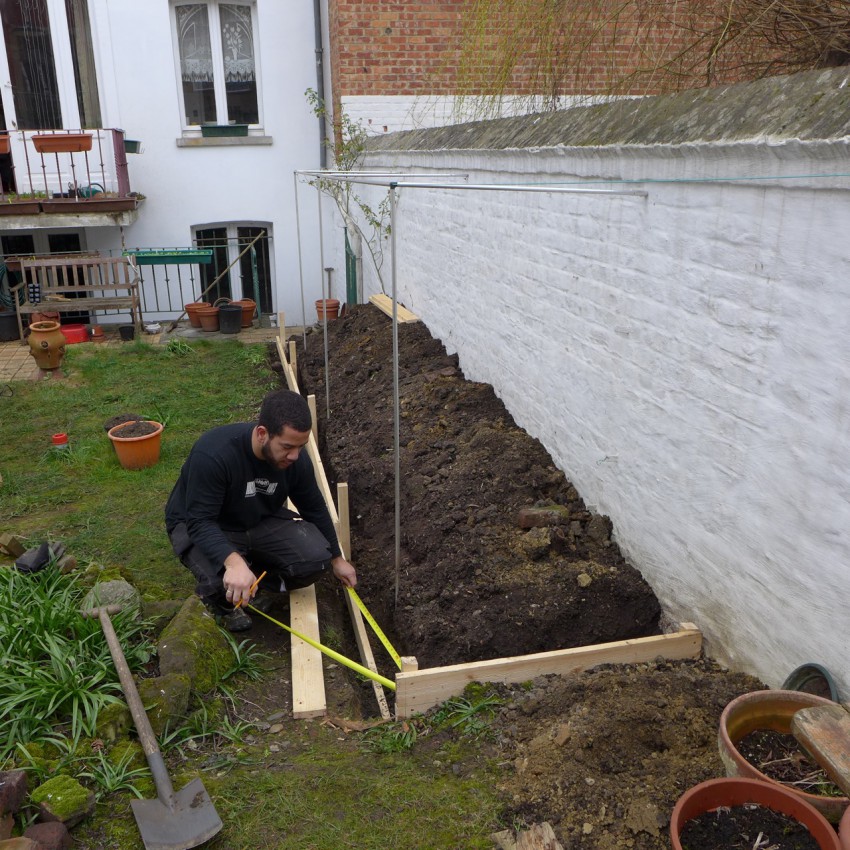 Check twice before you start fastening things. Getting all the posts positioned, 7 in this case, and ensuring all the levels matched one last time, allows construction to begin.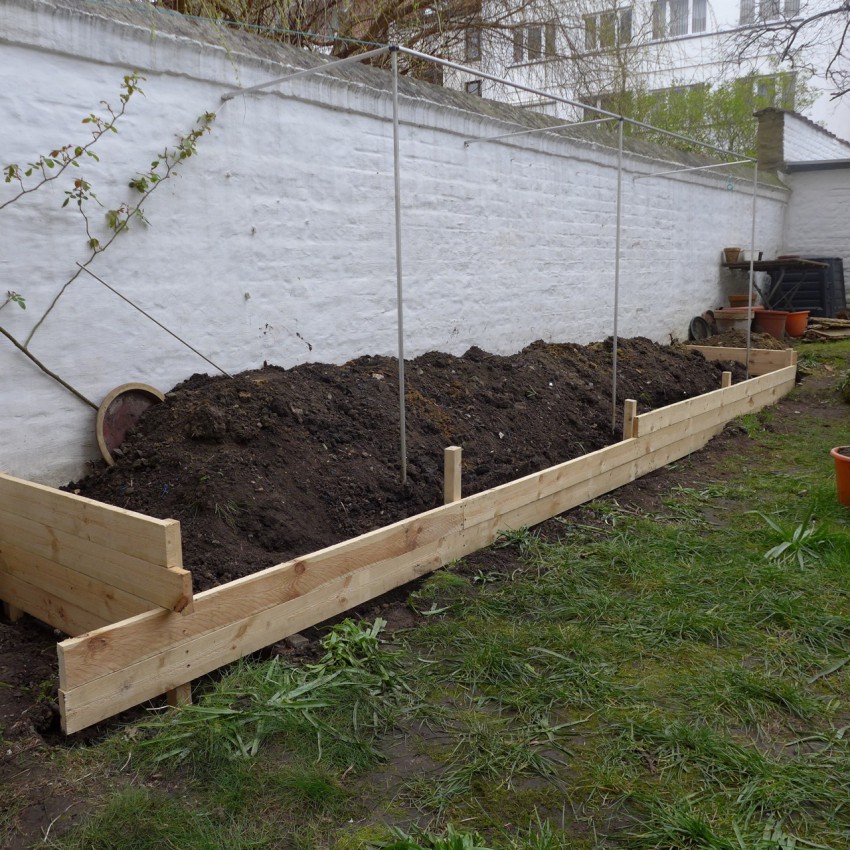 Setting the posts and securing the lowest board in place around all the sides of the raised bed is the key part of the construction. Done properly, fastening the remaining boards is a straightforward exercise. It is worth taking time to get this stage right.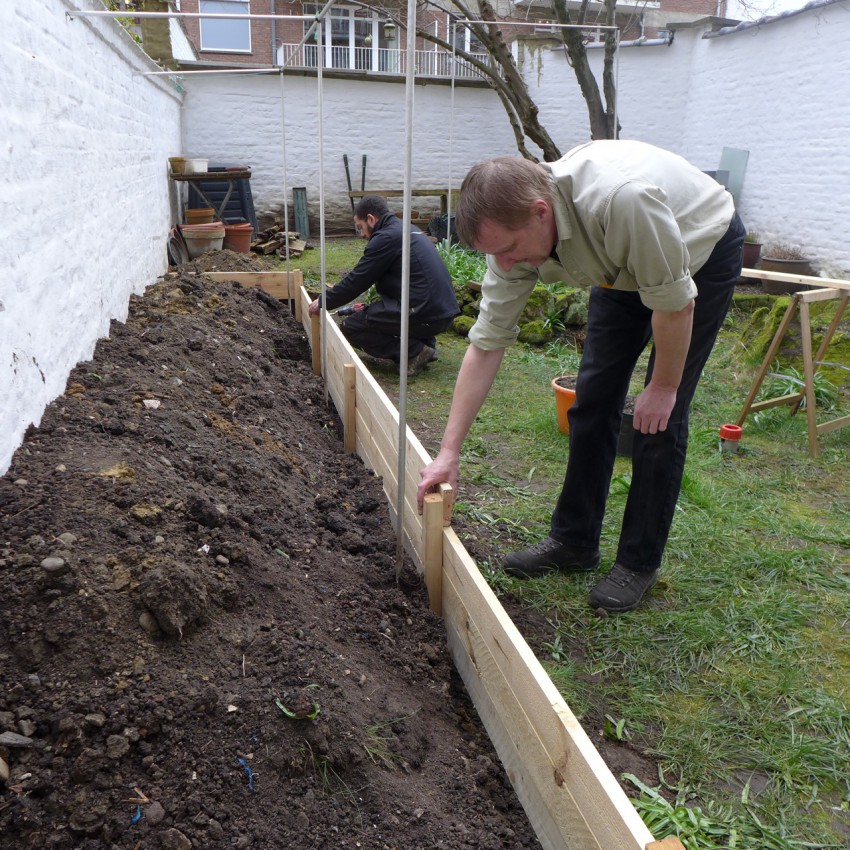 Two man job. The remaining boards are fixed with an overlap. We were using 3 metre length boards and posts spaced at 1.5 metre, so some boards were 3 metre lengths and others 1.5 metres. This brick like overlap of boards ensures any stress on the front boards is spread out.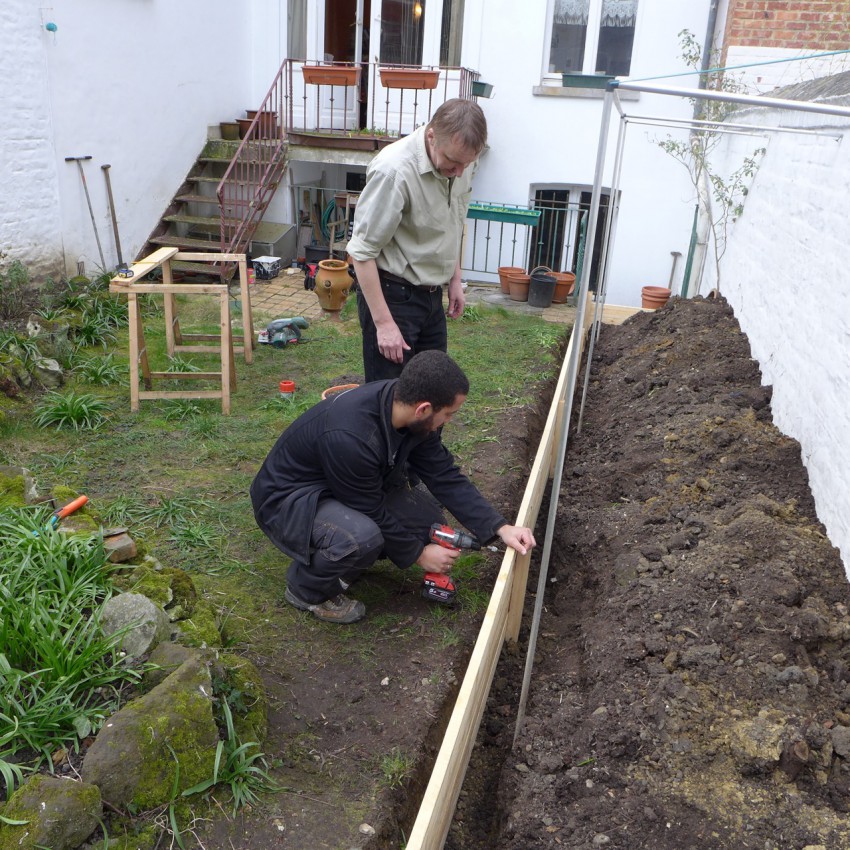 With the boards fastened to the posts the end result is a small wooden fence standing in a trench. The soil in the garden is heavy so the posts only required sinking about 10cm into the ground, below the trench depth. Once the trench is filled and the soil back filled, the whole bottom of the frame is bedded in the ground.