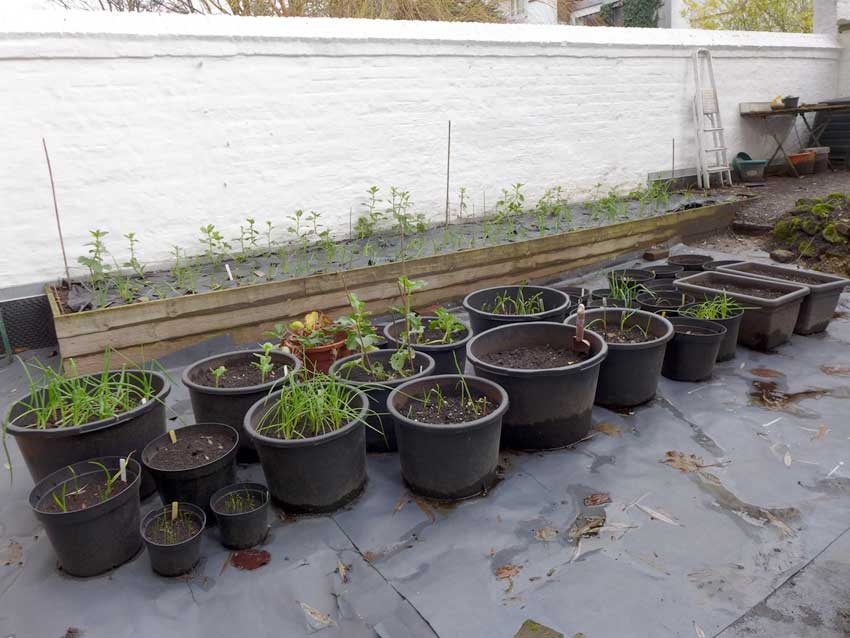 January hardly seems like a time to be gardening. Indeed, November and December are better for starting garlic, broad beans and onion sets. These crops benefit from a cold snap once they are in the ground. However, with the extremes of modern weather it does no harm to plant these into January for a mid summer harvest before summer crops get going.
Crops for winter planting are good because they are harvested just when the space is needed for summer crops. Broad beans in the raised bed will be harvested by June when the tomato plants are ready to go in. Garlic can be started in simple pots left outside or into the raised bed. Onions can be started from sets (small onions) or from seed in pots for planting out later in the year.
Broad beans are every gardener's favourite early bean. The large bean seeds can be planted straight outside into beds or pots. To hurry them along the beans can be started indoors in recycled milk cartons or for smaller spaces, using recycled mushroom boxes covered with plastic and an elastic band. Once the plants emerge they are planted up to milk cartons for a week or two, then outside.
For the more serious gardener, now is the time to think about starting the chilli pepper seeds. These seeds can take several weeks to germinate and once the small plants emerge they require to be kept indoors and protected for several more weeks taking us through to (hopefully) warmer spring weather.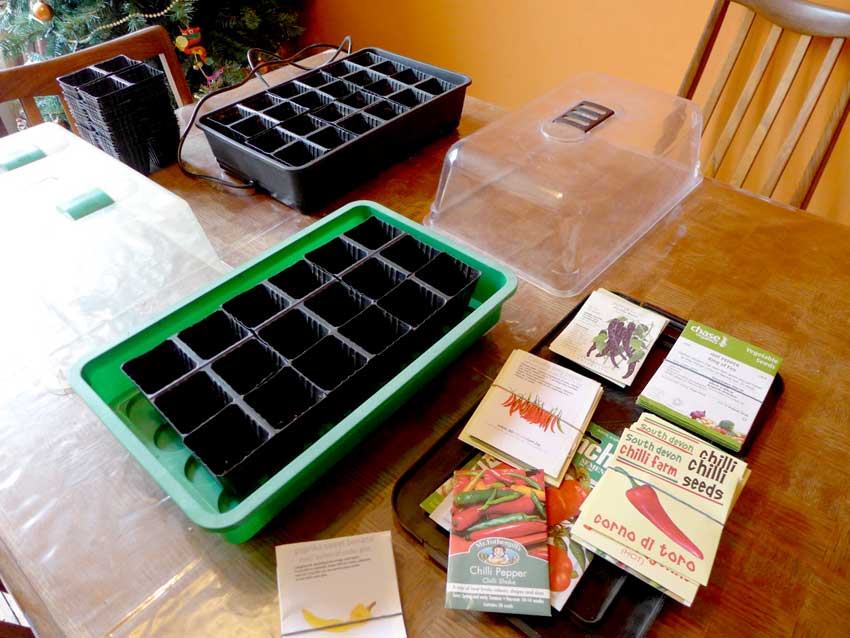 Growing chilli peppers is an excellent form of technical city gardening. Getting them started takes time and patience. Enclosing the seed trays in a moisture controlled environment (propagator) is best. Once the seedlings emerge, several weeks under a grow light means reasonably strong and healthy plants are ready for the slow process of moving them outdoors in spring.
(Author's note: apologies for the lack of posts in recent weeks, the author was dealing with a prolonged bout of bad health)
Garden Shed Links: