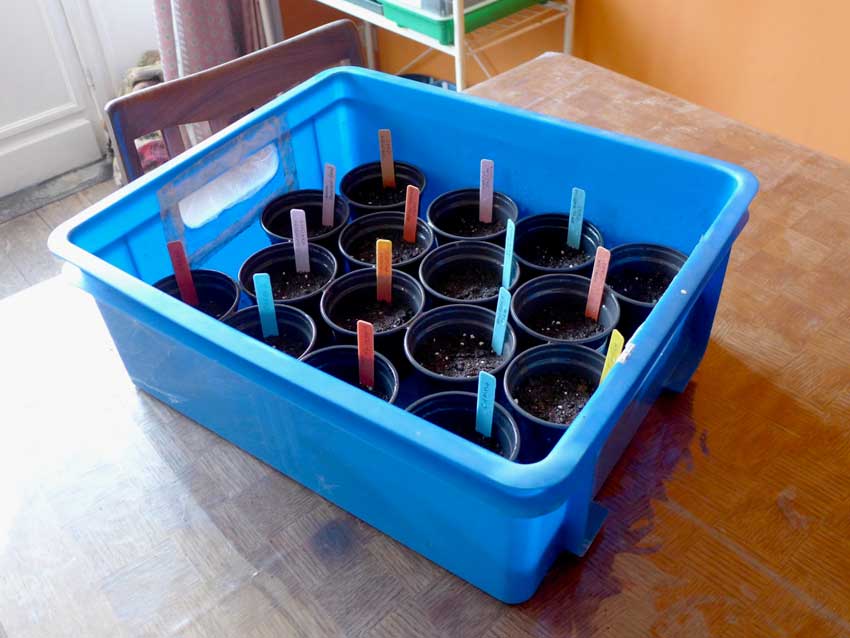 While it is still still too early to start summer tomatoes from seed indoors (end of February), it is well worth starting some Russian and Eastern European tomato seeds. These are early tomatoes that need 8 weeks indoors before slowly moving outside. As their names imply (eg Sub-Arctic Plenty) these are more sturdy plants that stand up to mixed summer weather better than their European counterparts.
Nicky's Nursery in Kent, England caters to the renewed interest in Russian tomatoes with many of the classic varieties available by post. The Sub-Arctic Plenty bush tomato is one of the earliest setting of all tomatoes. The more beefsteak type (larger) tomatoes, such as Black Krim and Paul Robeson are useful for city gardeners (with limited growing conditions) but who would still like to enjoy a larger tomato.
Tomato seeds are relatively easy to start, the main point being not to plant the seeds to deep. A light covering of soil is enough. More important is keeping the seed pots in a constant warm moist environment. A simple propagator made with a plastic box and plastic sheet held on with elastic, works very well. The plant pots (2 seeds to each) are gently spray watered before sealing in the box and checked once a week for extra spraying (damp not wet).
It is a good thing to support organic seed producers in Eastern Europe and Nikitovka Seeds from Kiev in the Ukraine has an extensive range of the best heirloom tomato seeds available. The bush varieties Iskorka and Karas (ideal for pots) are early setting and robust, able to stand up to poor summers. The Ukrainian heirloom classic, Kolyadnik is a vine tomato producing excellent fruit late into the year.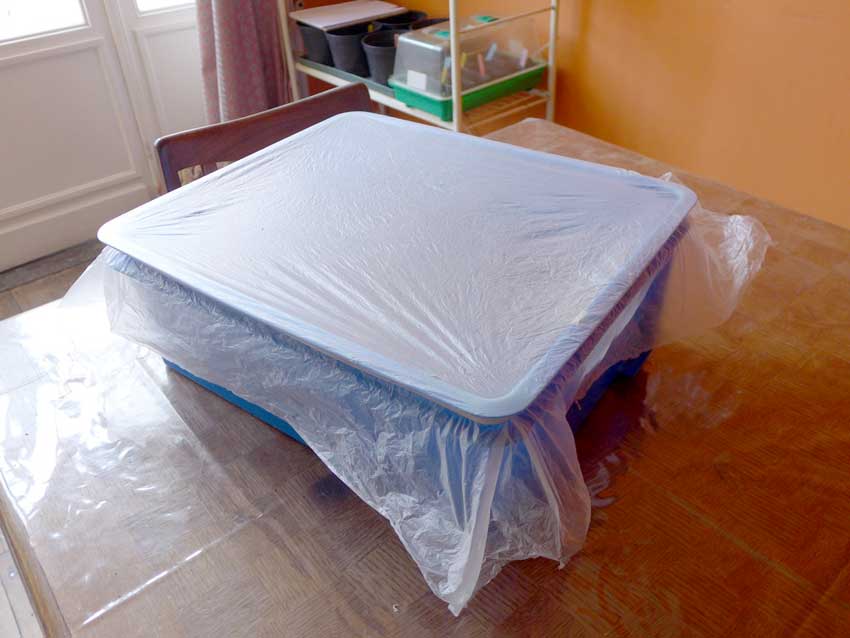 There are 2 main reasons for experimenting with Eastern European tomato types. First, they have been known to tomato growers for years because of their excellent resistance to the late blight disease that often destroys tomato plants in Western Europe. Second, these tomato types also have flavours and colours quite impressive and distinct from their Southern European counterparts. Best started before the end of February.
Garden Shed Links: