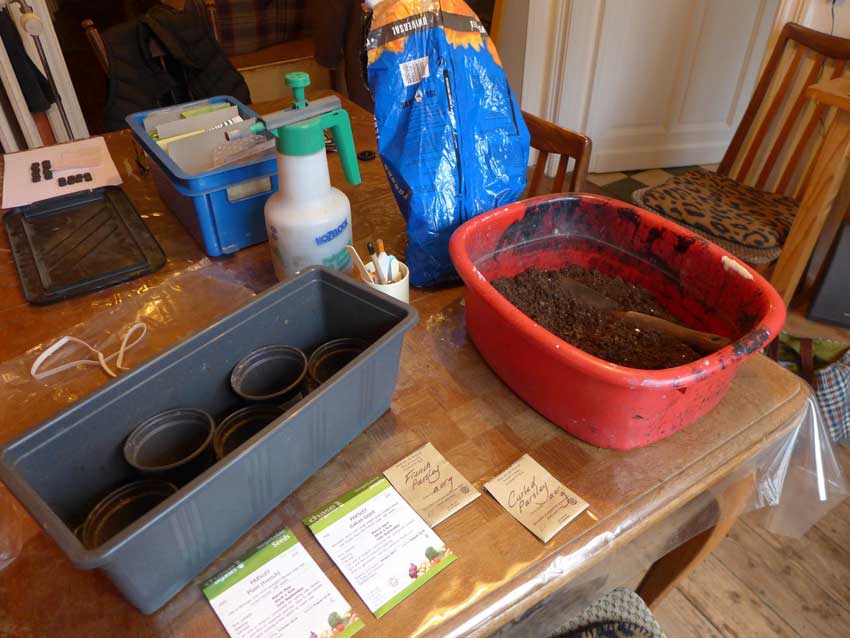 The first rule of kitchen table gardening is keep it clean. A heavy plastic table covering works well. For those gardeners without the luxury of an outdoor heated greenhouse the kitchen table makes an ideal workbench. Preparing plants from seed early on in the season (before summer planting starts) means there will be pots of seedlings ready to sit outside when the weather permits.
Working with limited space indoors is about using marginal space, windowsills and shelves. Pots and trays that are sitting about empty from last summer can be cleaned and converted into mini propagators. Now is a good time for starting slow growing onions and herbs from seed indoors to have seedlings ready to sit outside in March.
The broad beans have got off to a flying start. Started 2 weeks ago the bean plants are ready for potting up. Recycled milk cartons work fine for bean plants. The potted up plants will sit indoors for a few days then moved outside for a week and into the ground or pots the week after. Starting broad beans in boxes is a great activity for children, producing dramatic results in a week or two.
Now is the real starting time for chilli peppers. The aim here is get the plants started from seed (quite difficult) and over the next two months bring the small plants on indoors so they will be ready for moving (slowly) outdoors. While it is important not to rush chilli pepper seedlings on, an occasional session under the heat lamp or LED light can help to produce sturdy little plants.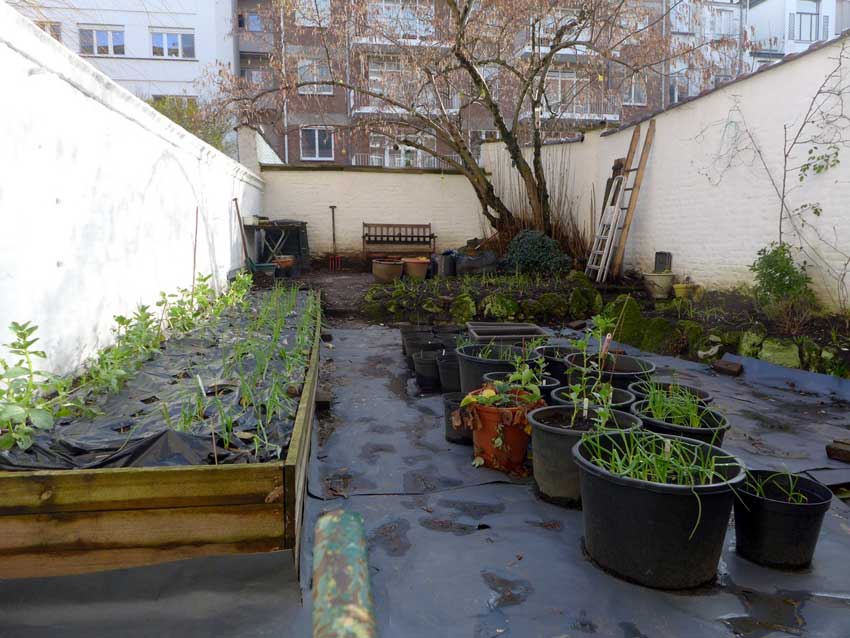 While today was a lovely day, it is still too cold to consider any summer planting outdoors. These nice days are good for direct planting some broad bean seed, garlic cloves or onion sets outdoors and let the weather do the watering. The plants presently being started indoors will be planted out in the garden in April or May (weather permitting) at the same time when the over-wintering crops are lifted.
Garden Shed Links: