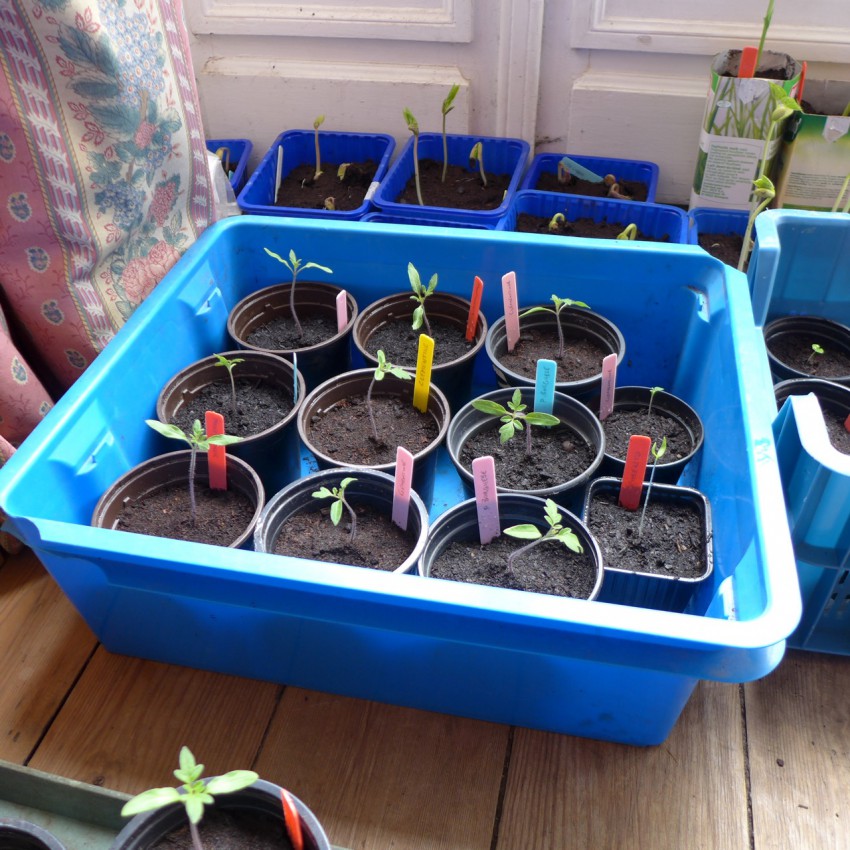 Growing plants from seed is "second year gardening." For those new to gardening buying small plants from a good nursery is a safer option. For those however who want to grow their own plants from seed there are 3 basic sizes of seed; small (tomato and pepper), medium (cucumber and courgette) and large (beans).
Small seeds require small planting pots, preferably one seed per pot in soft compost, lightly covered and kept damp with a mist spray. Here a heated propagator is used which ensures a constant stable growing environment, particularly useful with slow seeds such as chilli peppers.
Here a basic un-heated propagator is being used. The main thing a propagator provides is a stable moisture environment for the seeds emerging. If the seed compost dries out the seeds will not emerge. Sealing the seeds and soil in a closed environment means less worrying about watering.
Here a plastic storage box is used to make a propagator box. The seed modules are prepared, mist sprayed until damp then sealed in the box using a plastic sheet and large elastic band. Once the majority of seeds have emerged the plastic cover works as a small greenhouse for outdoor hardening and can be taken on and off as necessary.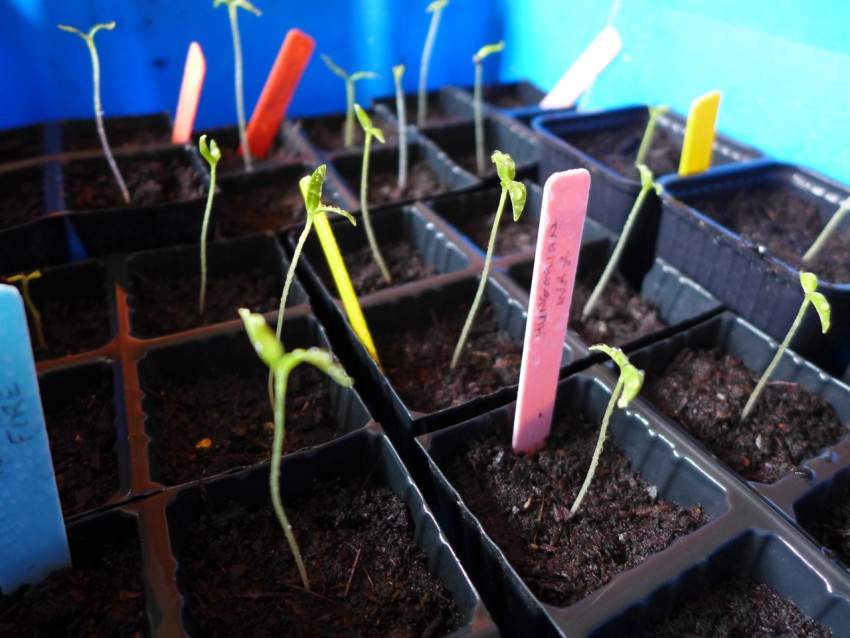 Seeds require a stable balance of moisture and heat to emerge. It is only when the seedlings have produced their first leaves that sunlight becomes important. Through both stages of emergence and first leaves the plants require steady moisture levels (not soaking) to help them grow.