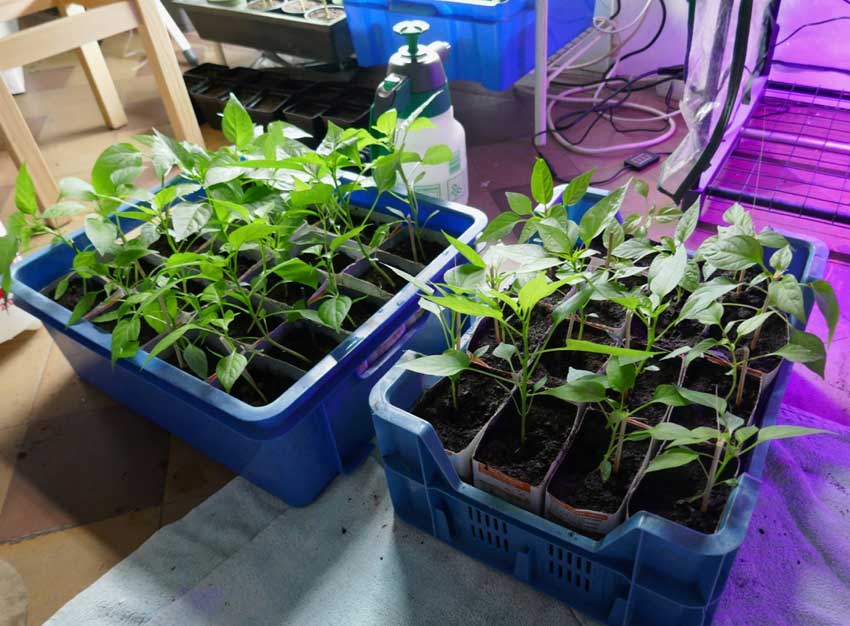 With the recent hot summers it is well worth starting some chilli pepper plants now. Plants started from seed now will be ready for moving outside in about 8 weeks time. Chilli peppers are attractive pot plants that can be grown indoors on the floor or on windowsills, or on balconies or patios outdoors. They are low maintenance and produce a good steady crop over summer months.
The modern science of producing large numbers of chilli plants involves heated propagators to germinate the seeds, white light to stimulate growth in the fresh seedlings and then coloured LED light to encourage leaf formation. This can be replicated on the smaller scale for the hottest chillis, but for the medium heat chillis and sweet chillis it is un-necessary.
Chillis seeds can be slow to germinate. They are shallow planted, lightly watered then closed in either a propagator box or simply in a plastic box with plastic fastened over it to keep moisture level balanced. No further watering until seedlings appear. The propagator box is kept anywhere indoors (away from radiators) and monitored each day waiting for seedlings to appear.
When seedlings first appear leave them in the covered box until a good number have emerged. Then remove the cover and leave the seedlings to harden up in a warm light spot (away from radiators) out of draughts. The seedlings can sit like this for a week or two and harden up before being transplanted into individual pots. The plants now need protected indoor sunlight for the next 6-8 weeks before thinking about outdoor exposure.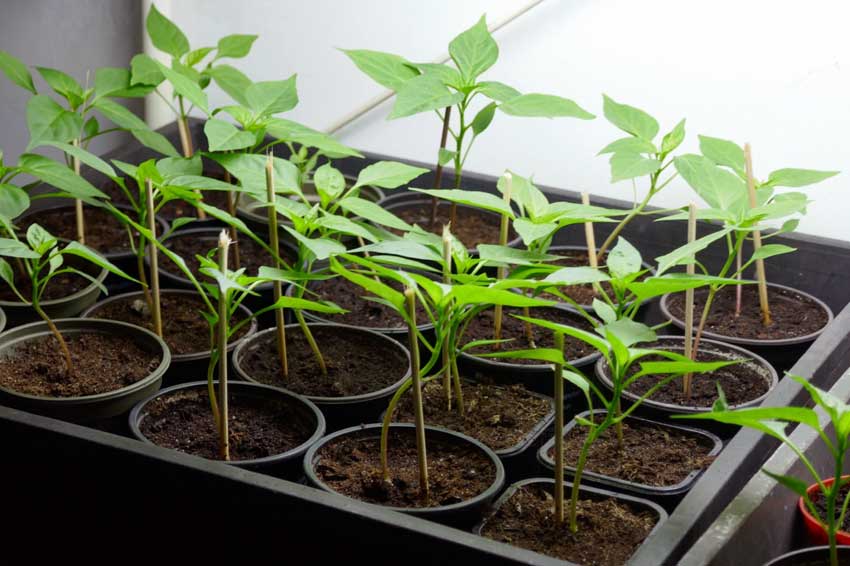 Chilli pepper seeds, pots and soil can all be ordered over the internet and delivered to the door, no need to go out. Once roots appear out the bottom of the pots it is time to think about a larger pot. Do not over-water the plants, a light spray of the soil once a day compensates for house heating. Growing chillis indoors at this time of year is a good way to fill time.
Garden Shed Links: