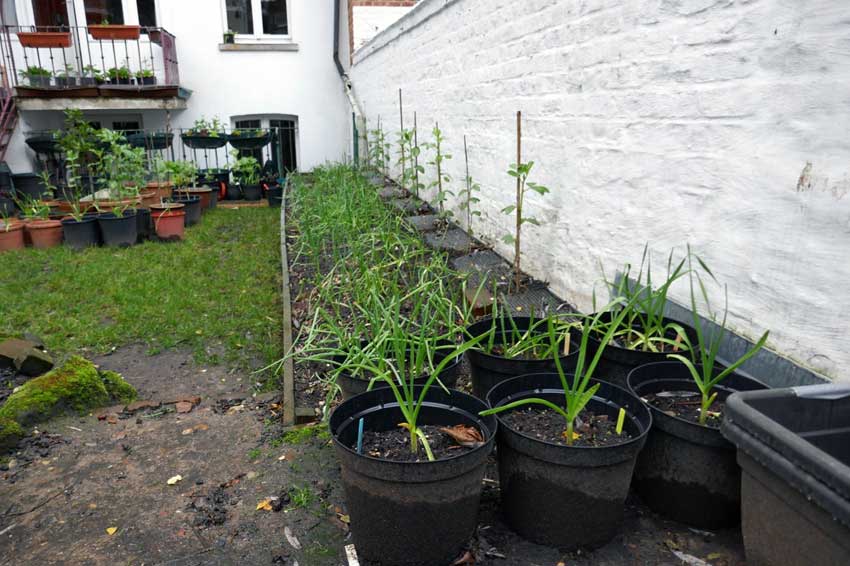 January is the quiet month outdoors. The winter crops (garlic, broad beans and onions) are in the pots and beds and waiting for the big frost and snow. Winter salads (chard, pak choy and lettuce) have grown well and should stand through the cold. Now is the time to head indoors and leave the garden to itself. Time to start the chilli peppers.
Last summer was an excellent year for chilli peppers grown outdoors in Belgium, possibly the best on record. With another heatwave predicted for this year it is worth getting an early start. These are new crops for Belgium, partly brought on by climate change and very suitable for small gardens, roof tops, balconies, windowsills and any corner they will fit.
Seeds are bought through the post with no trouble (see links below) or in local stores. A heated propagator is the best way to start the seeds in January. The seeds are slow to germinate (up to 20 days) so patience in required. They can be hurried in damp cotton wool. The main requirement for germination is gentle moisture (not wet) and a consistent temperature.
Once seedlings have emerged properly they are potted on to larger pots for the next month or so. Using a grow light is a big help at this stage. There are many types available. Most important is trying to maintain an even temperature and consistent moisture. Fluctuating central heating can be a problem so it worth finding an area with more stable conditions.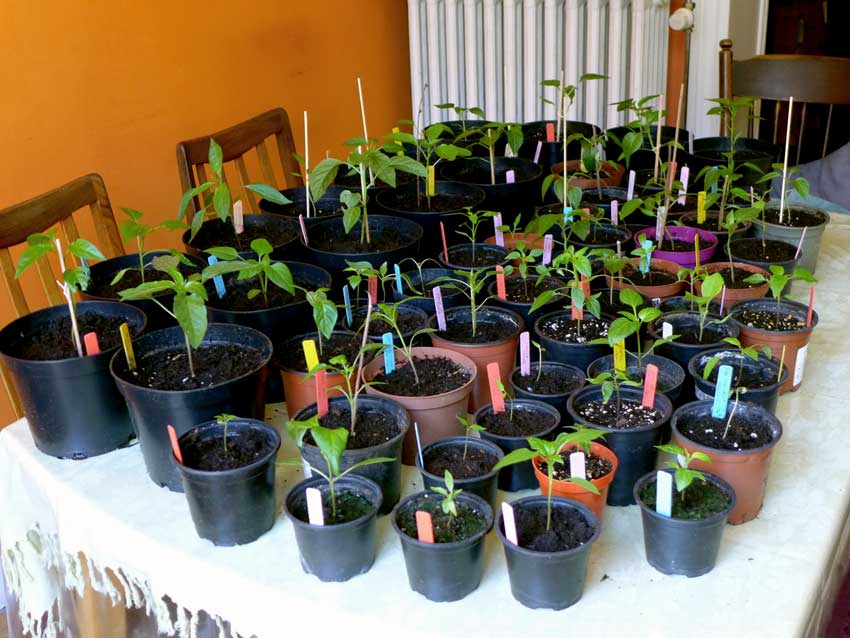 By April it will be time for hardening off plants with visits outdoors. The conveyor system of plants from seed to small pots to larger pots should be well under way and your house overrun with chilli pepper plants. It is a rule of thumb that the hotter the chilli the earlier you should try and start it indoors. Here is hoping 2019 will be another good chilli year.
Garden Shed Links: