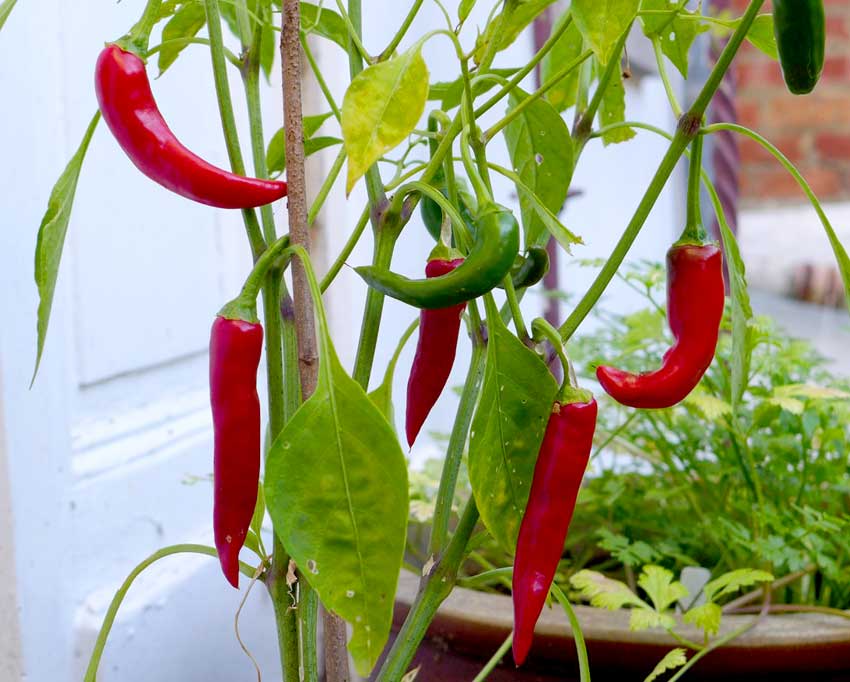 Last year was a very good year for chilli peppers with just the right combination of heat and sunshine. Mid February to mid March is the time to get started with these slow growing plants so when the summer comes the plants are ready to sit outdoors.
Chilli peppers are ideal city plants which work well on windowsills or out on balconies. Sourcing good quality seed is key to a successful crop. Fortunately most seed can be delivered easily through the post. It is worth looking for European seed producers with plants suited to our mixed climate.
Chilli peppers can be slow to start so it is worth investing in a basic propagator to provide a stable growing environment. Use a reasonable quality seed compost and a mist sprayer to keep the soil damp but not wet. The seed is planted just under the soil surface, not too deep.
A heated propagator can accelerate the process but the main thing is just to maintain a constant environment. The closed propagator does this well. In a month's time the small seedlings are moved onto small pots and maintained indoors for another month.
Choosing which chilli peppers to grow can be quite confusing. Very hot chilli peppers can be disappointing if the summer is poor, while a good number of medium hot chillis do very well in the Belgium climate. The peppers listed below have all grown well in Brussels in previous years.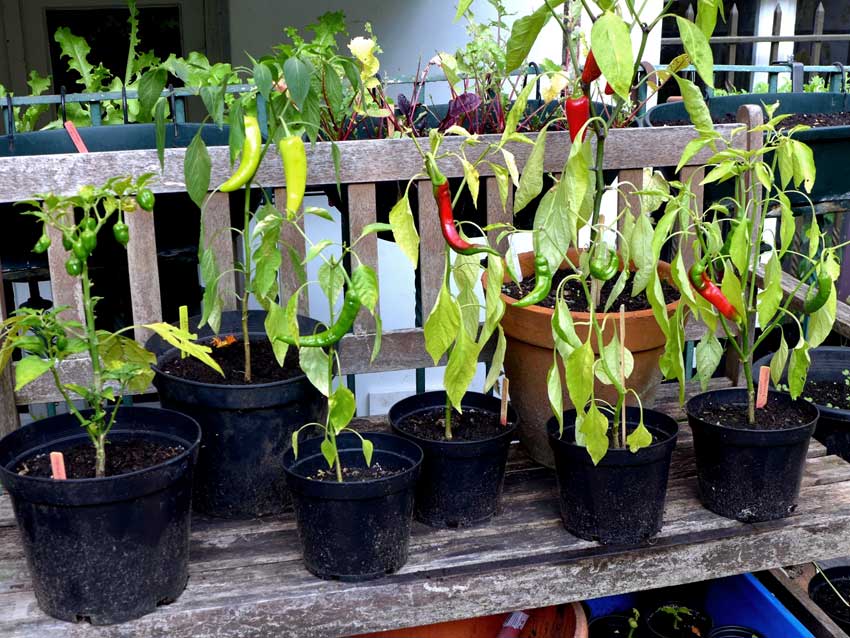 Chilli peppers are fun to grow. They are better suited to pots than open soil which can be damp and cold. By getting started now indoors the plants should be ready for moving outdoors – weather permitting – in May or June. If this summer follows last year a bumper crop of hot to medium hot peppers can be achieved.
Garden Shed Links: