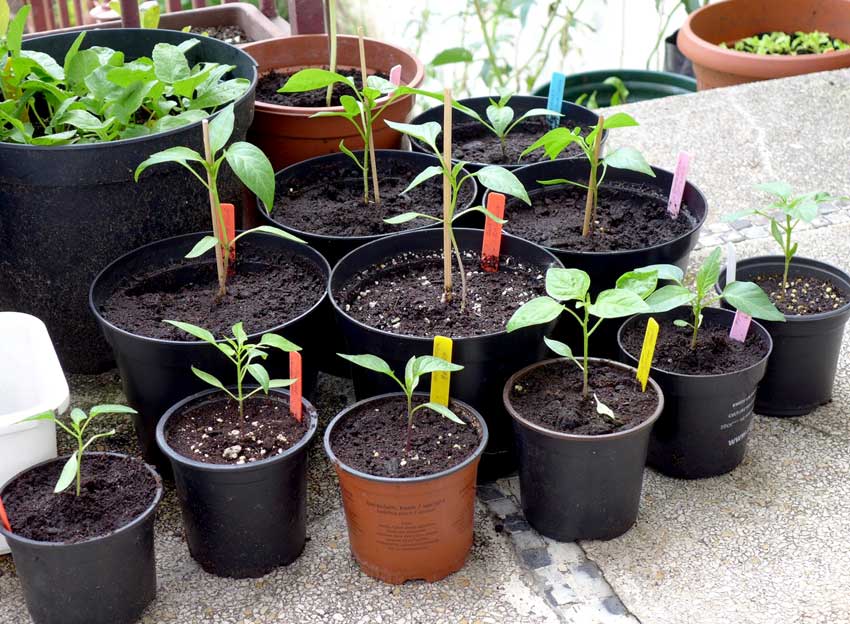 These warm days are ideal for getting young chilli plants outdoors for their first taste of sunshine. By potting the small plants up into larger pots the plants will start a growth spurt. This is good. Cold winds, sudden chills, heavy rains and slugs are not good, they can kill the young plants very easily.
Starting chilli peppers from seed is best done in the cooler months using a heated propagator indoors. Now the weather is warmer seeds can be started in small starter pots indoors, kept damp (not wet) and away from direct sunshine. As soon as leaves are formed the plants should start visits outdoors.
Young chilli plants are quite sensitive and need several days of outdoor visits before they are ready for their first sleep over in the garden. Cold night temperatures can kill young plants or stunt their growth. Windowsills afford some protection and cold frames are ideal. They do not like heavy rain.
Growing chilli peppers is best done in several stages of potting up. In some gardens with good sunshine and warm soil the plants can be planted out into beds. In city gardens (inclined to be cold and damp at night) Chilli peppers are best grown in pots. Chilli peppers will grow in the pot they are given but where possible, larger is better.
There are hundreds of chill peppers. Below are listed some that have grown successfully in Brussels. Two favourites are Early Jalapino and Hungarian Wax which always produce well. It is best in a first year to stick to reasonably usual types and then in following years start experimenting.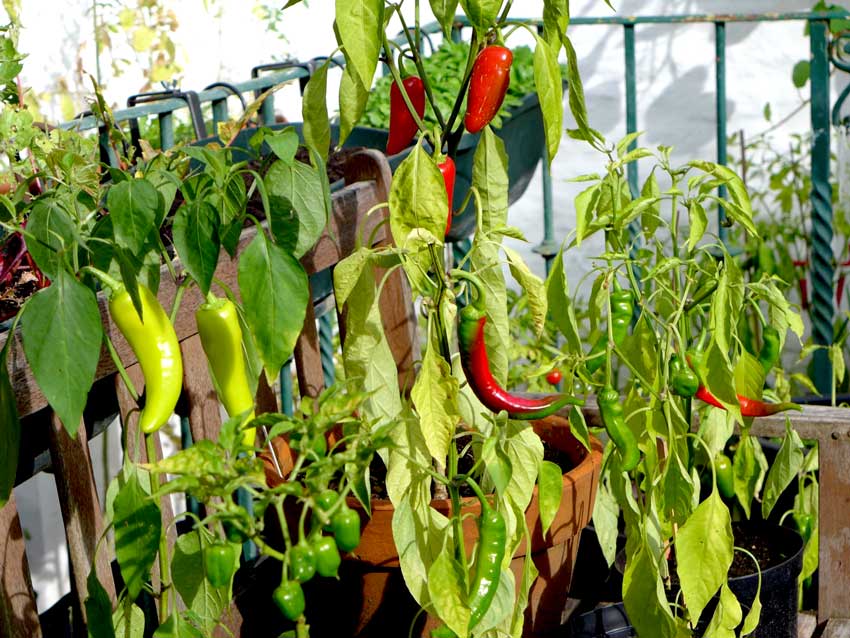 Last year was a very good year for chilli peppers with excellent crops. This year looks to be the same. Small plants are available in plant nurseries which can all be planted up into larger pots. Avoid ones with fruits already. Chilli peppers are a lovely addition to a kitchen garden used fresh or processed into sauces for use through the next winter.
Garden Shed Links: