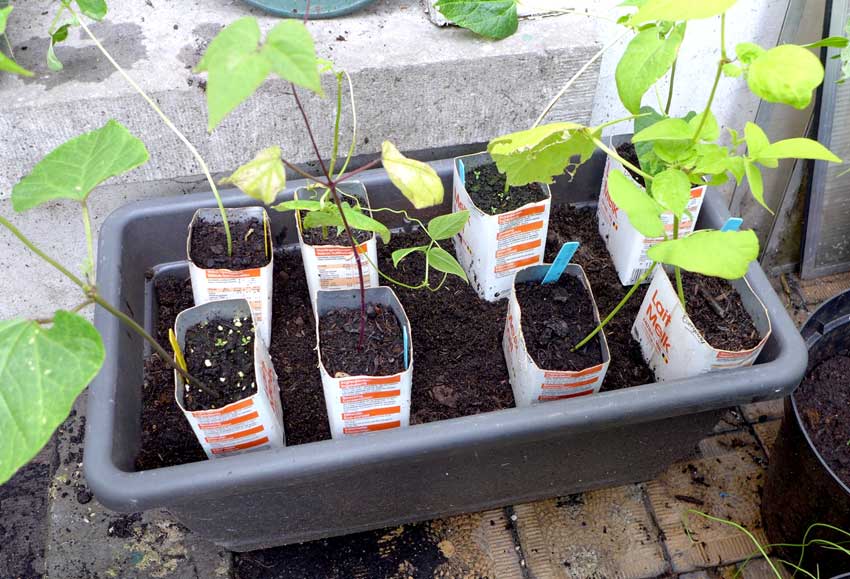 Now is the time to be thinking about this year's crop of climbing beans. Beans grow very well in city gardens, from containers or in soil beds. They make good use of vertical space and by mixing varieties will provide a steady weekly crop over the summer months. They are low maintenance and attractive in flower.
Beans can be planted straight into soil outdoors after the frost has passed. However, to avoid slugs eating small plants it is worth starting them indoors and potting them up into recycled milk cartons before moving them outdoors. It is worth starting beans on a weekly basis over the next few weeks to create a succession over the summer.
Climbing beans work well in raised beds or in containers and grown up walls on string. They can be quite closely planted giving a good return for a small amount of space. Beans grow well with tomatoes and cucumbers but not so well with garlic and onions. They are fast growing and do not need full sun.
Using larger containers positioned against wall areas suits city gardens or balconies. In the first stage the beans are supported with simple sticks. In due course this will be changed to strings or netting fastened to the wall above. It is useful to keep the plants off the wall by a few inches.
Beans work well from plastic bags which are ideal for sitting on stairs. These bags provide a good volume of soil for the plants. Square plastic pots work just as well. A double row of bags with wall netting above provides an excellent area for climbing beans. Bags can also be removed and new plants introduced.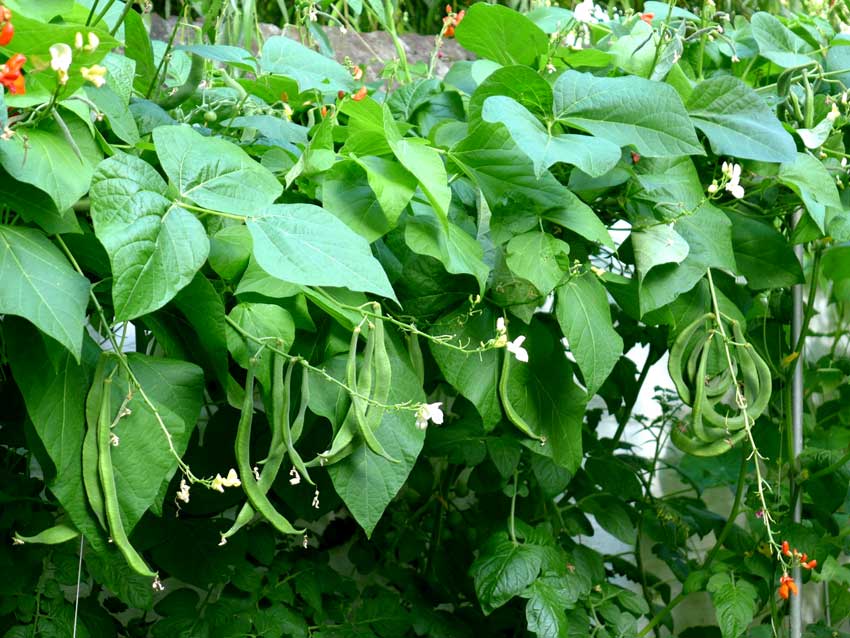 Climbing beans work well in city gardens, not requiring a lot of ground space. The plants will produce beans over several months and can also be used to provide shading and protection for tomatoes underneath. Climbing beans are easy starter crop for new gardeners and good fun for children.
Garden Shed Links: