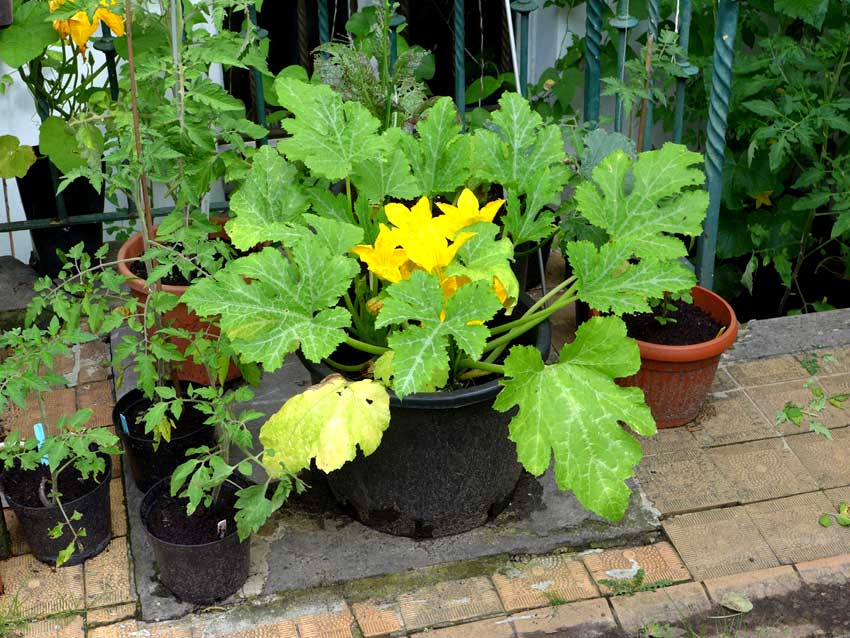 Courgettes are one of the most productive garden vegetables that can be grown in a city garden. Two plants in a large container will produce one or two courgettes per week. Courgettes can be grown in soil beds but as they are the absolute favourite of slugs and snails, containers can work better.
Courgette seeds are easy to work with. Placing 4 seeds in a plastic box of compost, spray water and cover with plastic, should produce a couple of young plants within a week. The young plants should be kept in doors for the first few days then taken outside for visits before being kept outside prior to planting.
Large plastic containers work well for courgettes. These ones are 40cm diameter, 30cm depth. It helps to elevate the pots to keep slugs out. Here simple wheelie boards from the local DIY store are being used. The containers require a decent quality compost and good drainage for best results.
Courgettes are remarkably easy to grow. They do not require full sunlight. When watering avoid wetting the leaves. The courgettes should be removed using a sharp knife (not pulled). The plants produce dramatic yellow flowers before fruiting which are a favourite for bees.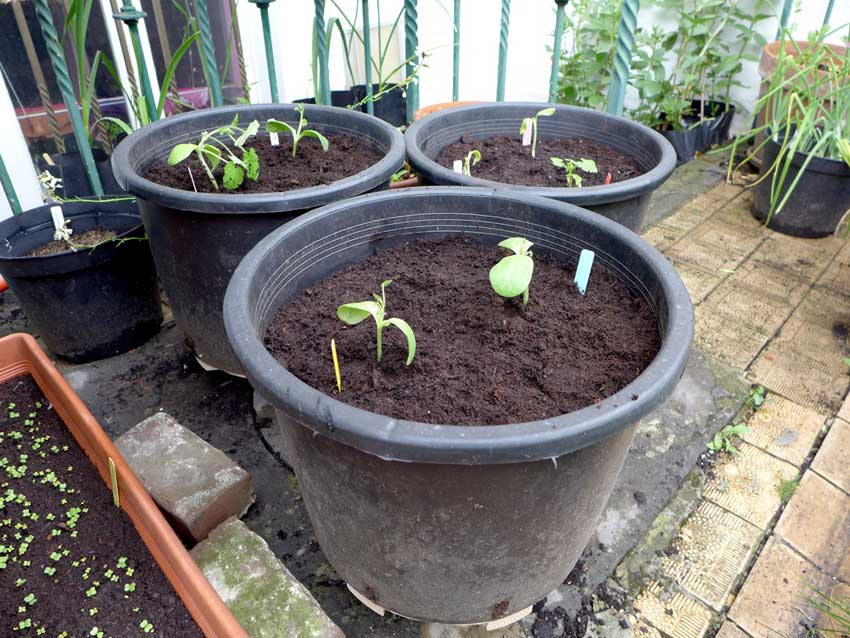 Last year, with the heavy rains in June (heaviest on record), the courgettes plants did not do well. First the rains battered the flowers then the slugs and snails finished off the plants. This year, with the addition of roller skate boards, it is hoped the plants will fair better. Maybe cover in heavy rain during flowering.
Garden Shed Links: