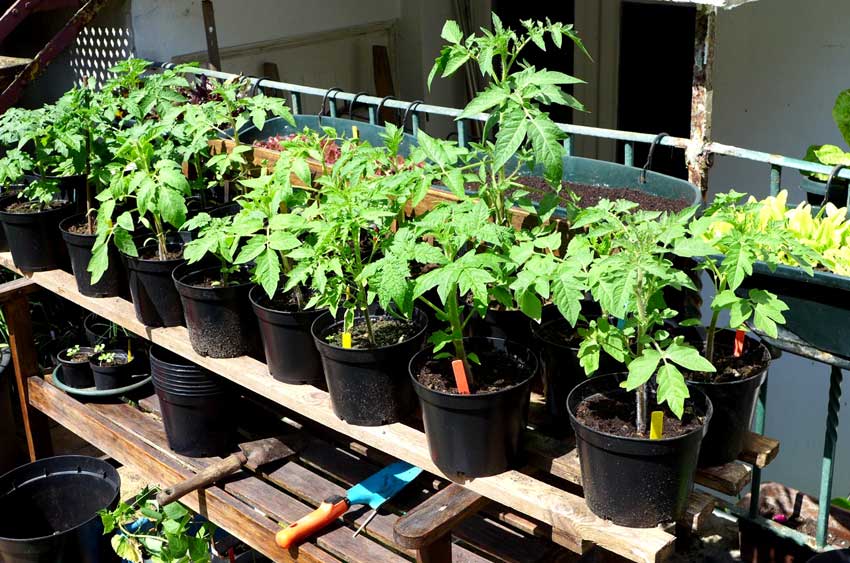 Time to plant tomatoes outside. It has not been the best of springs for hardening off tomatoes (moving them from indoors to outdoors). Extreme heat during days and cold nights up until early May has meant the plants started from seed were indoors longer than usual. The extreme heat is challenging for young plants.
Tomato plants whether started from seed or bought from a nursery grow well in raised beds with good drainage. Removed from pots the root system should be visible but not overly tight. Loosen if necessary. Plant the small plants deep and secure with a stake. Water thoroughly to settle them in.
All tomato plants work well in pots. From their starter pots (7cm dia) a basic large pot (22cm dia) is sufficient for full growth, or even larger (28cm) for extra growth. Bush tomato varieties such as Incas Bush, Red Robin and Minibell in 22cm pots are good for balconies and patios, growing to about 60cm in height.
Tomatoes in containers require more watering than those planted in raised beds where there is always soil moisture present. Tomatoes in pots can however be moved out of direct sunshine from time to time (ie while out at work) to avoid drying out. Tomatoes do not need full sun and in extreme heat will grow better with some shade.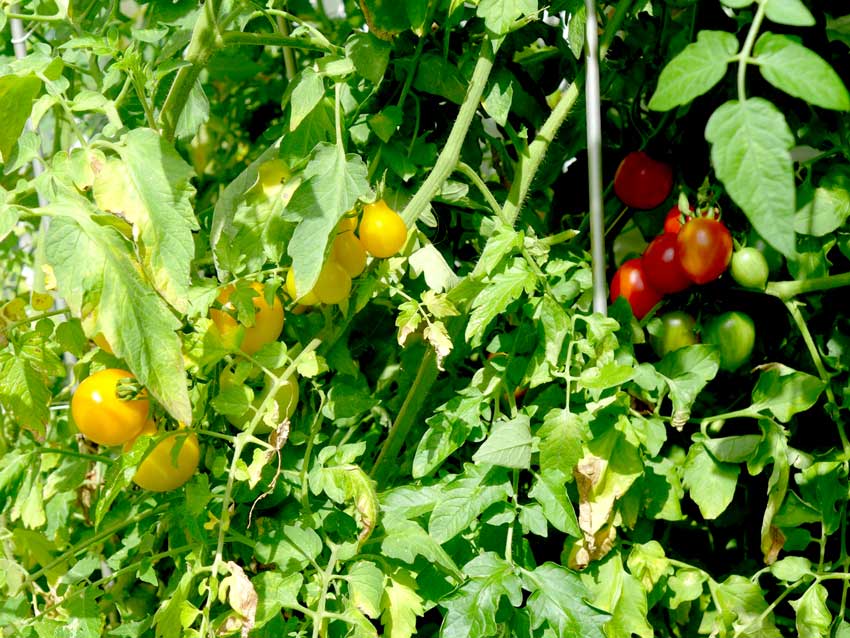 At this stage of growing tomatoes it is important to get the plants settled into their final pots or positions in soil beds. Good watering and securing the plants with stakes is important. There is concern for heavy rain coming in June (as last year) so well secured and settled plants is the order of the day. Keeping a few plants aside in pots for moving indoors in heavy weather is worth doing.
Garden Shed Links: