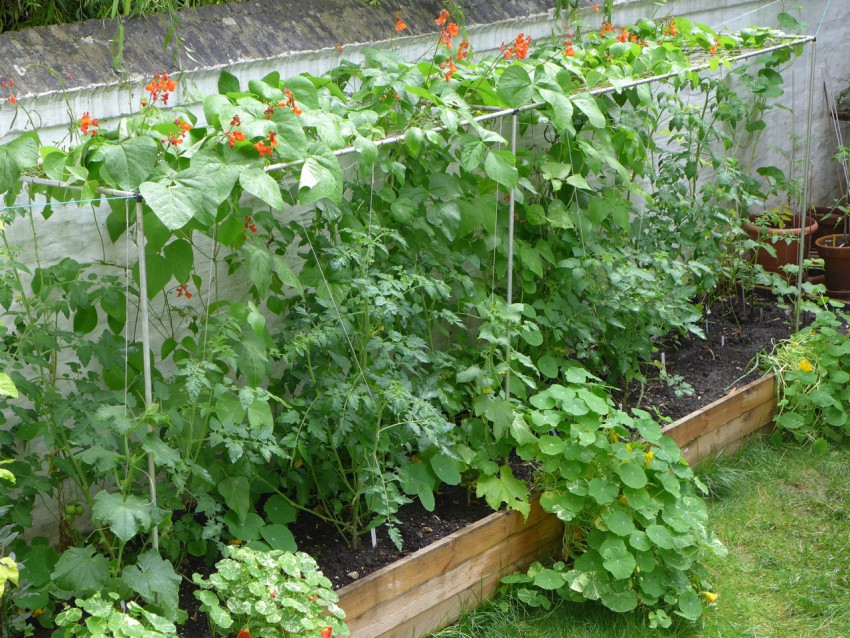 The raised bed (5 metres by 1 metre) in this garden accommodates 7 varieties of heirloom tomato (see list below). The rich soil bed allows the plants to deep root (up to a half metre) reducing the need for watering. This summer the bed has only required watering once.
All of the plants now have green tomatoes starting to ripen. These old traditional varieties producing mini fruit and cherry sized tomatoes appear to perform better in the restricted exposure of a city garden. With little sun this summer the crop of tomatoes is proceeding well enough.
The soil bed naturally enables larger plants than those grown in containers. Heirloom type tomatoes form several long trusses supported by the overhead frame each of which produces clusters of small tomatoes. Once the tomatoes are formed and green the work is done.
With each plant producing between 50 and 100 cherry sized tomatoes of different colours, textures and flavours, the raised bed tomatoes will continue producing into October. The yellow fruit varieties usually appear first with the red tomato types coming shortly after.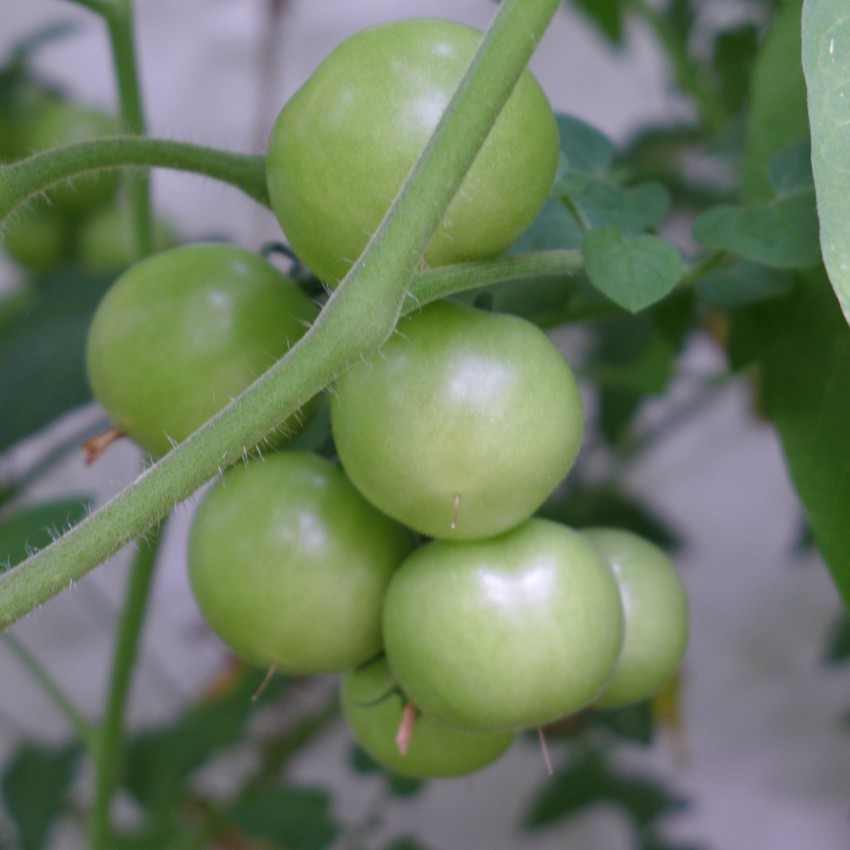 The green tomatoes will ripen off the vine if kept in a bowl by a window. As long as the fruit are firm to touch they are healthy and best left on the plant. A little sun would help but as this is a typical Belgium summer, rather overcast, it is reassuring to know the formed fruit will ripen in due course.
Garden Shed Links: