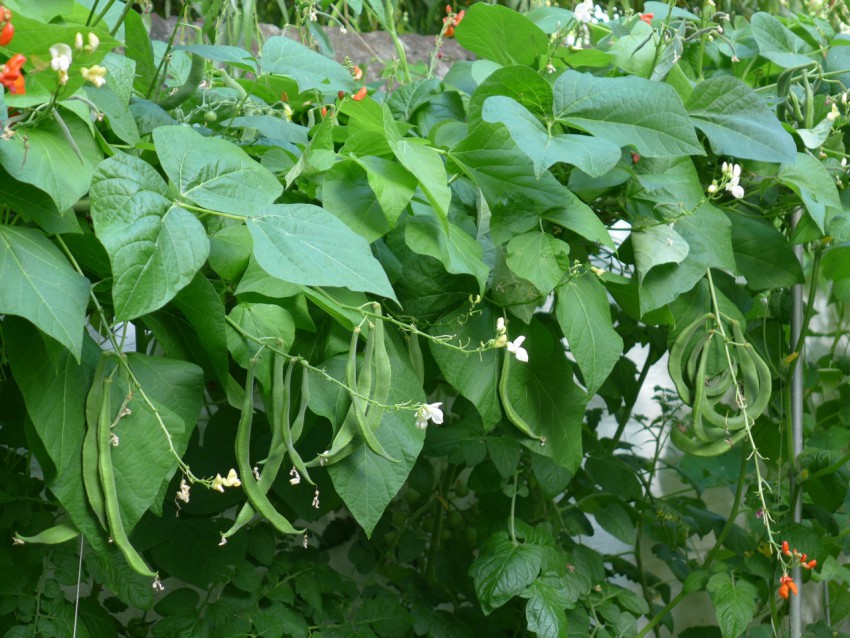 Beans do well in a Belgium summer, they even seem to thrive with the regular days of rain. By planting over several months the crop produces steadily through to the fall. It is not too late to start some new plants now for harvesting in October.
Runner beans and climbing beans are perfectly suited for growing in city gardens strung up walls and across open spaces. They work well in containers and take up very little floor space. By planting around different areas of the garden (open and shaded) the plants provide a steady supply of fresh beans.
Two of the most reliable varieties are the French climbing bean Fasold and the German heirloom Blauhilde. Fasold produces long green pods which are slow to seed and can stay on the vine longer while Blauhilde produces unusual purple pods that turn green on cooking.
For those with limited space a number of dwarf beans exist that work well in pots or containers. The dwarf French bean Compass works very well with two or three plants to a pot or tray. The plant produces a large number of fine green beans which last well on the vine.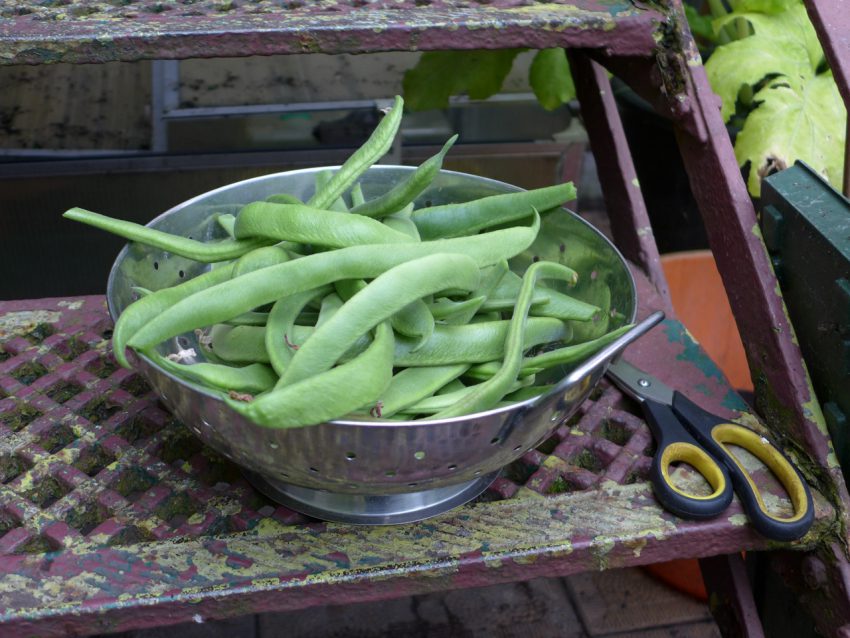 The trick to growing beans is to regularly pick the beans before they reach full size. While the beans are better flavoured while young this also encourages the plants to produce new beans. Later crops can be left to grow full size and harvested for the beans inside the pods.
Garden Shed Links: