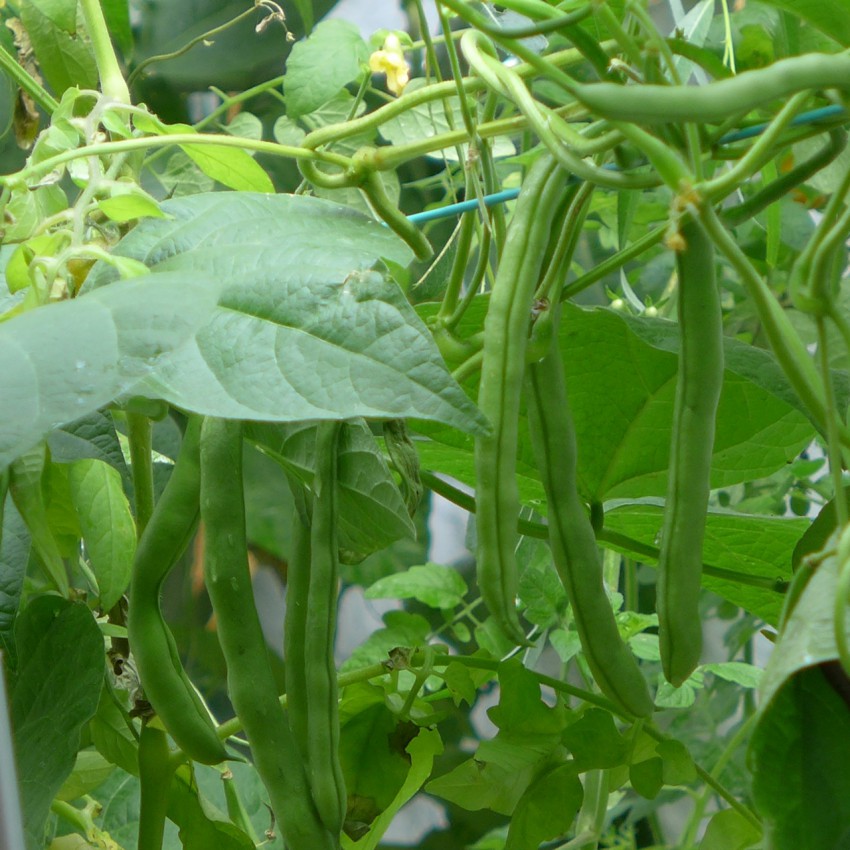 In normal years you can expect to pick beans from early June through to late September. Picking starts with small immature beans to encourage new beans leading on to mature beans for shelling and, if lucky, one final cropping of small immature beans to finish the year.
The exceptional rain in June this year boosted the beans leaf cover and the crop. The exceptional heat in late August, just as the main cropping was finishing, caused severe sun scalding on the leaf cover. The constant high temperatures and raised ozone levels led to a dieback in the plants.
This damage was noticeable at different levels around the garden following the progression of the sun. The raised bed where beans are planted to provide shade cover to tomatoes saw a slower progression of the damage. In previous years this area was unaffected by extreme heat.
Fortunately the damage occurred after the main cropping. In normal years, after the main crop the plants are fed (some seaweed extract) and well watered producing one last crop of late beans which are picked while immature for daily use. This did not happen this year.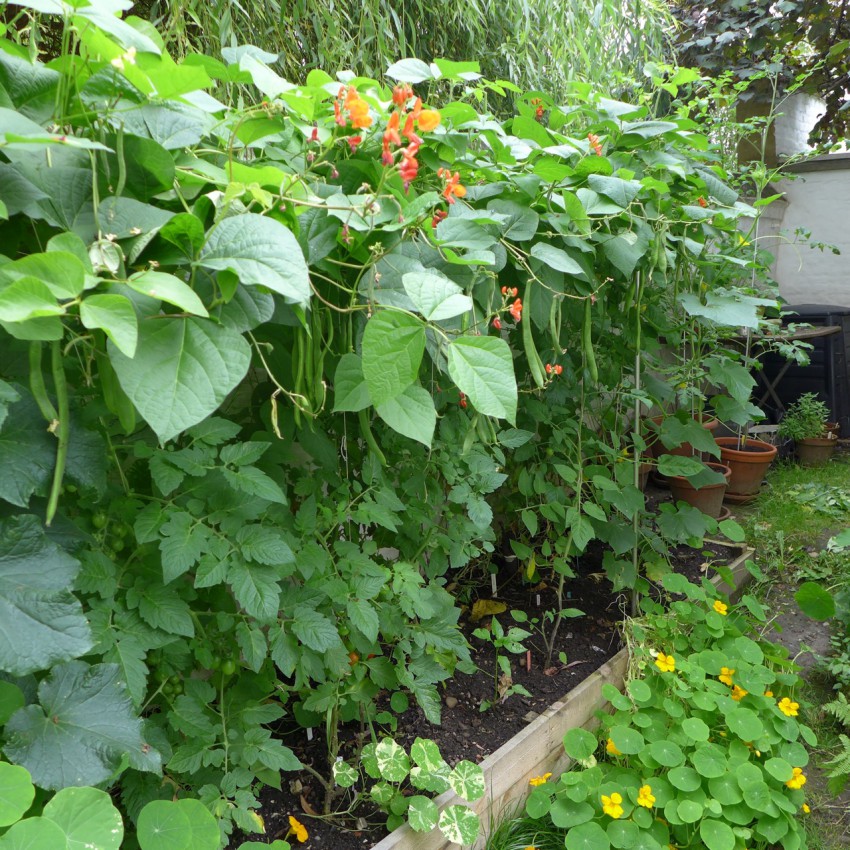 All said and done, the beans had a good year with beans picked every other day for fresh use and freezing. A main crop was harvested for shelling and still a few bean plants in other parts of the garden (out of the sun) continue to produce small beans into October.
Garden Shed Links: