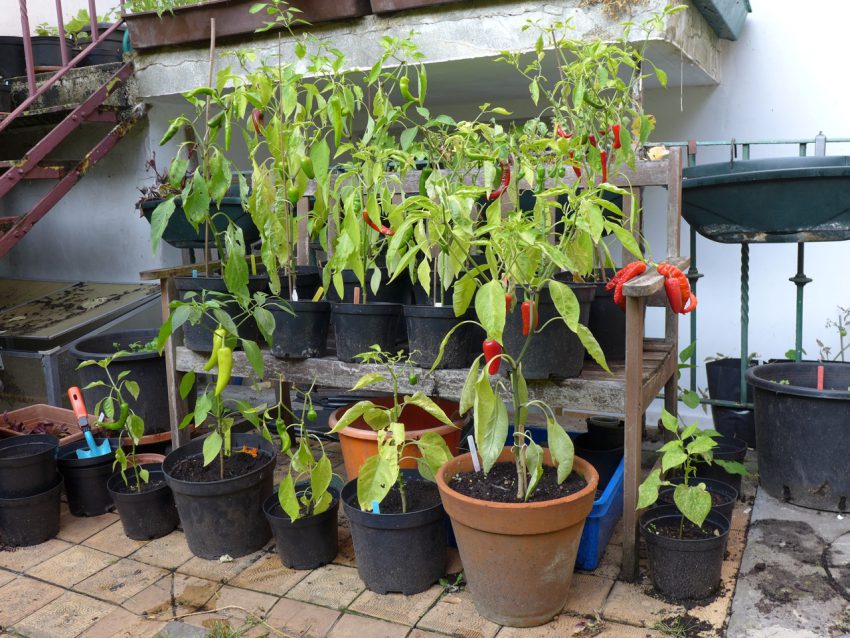 This has been a surprisingly good year for chilli peppers. These small plants are ideal for window sills or balconies and will grow indoors or outdoors in Belgium. The hot spell in September this year came at just the right time for the mature plants, helping many of them to turn from green to red.
The Hungarian Wax pepper is a medium hot pepper that grows very well in Belgium conditions. The fruit is picked yellow, eaten fresh or pickled. Pimento peppers are sweet and mild, eaten fresh, cooked or used to stuff Spanish green olives. Both are pleasantly hot without burning, suitable for general family use.
Two of the hottest peppers that grow well outdoors in Belgium are Ring of Fire and Habanero. Both of these are very hot and require careful handling. Keep away from children. They work well for spicy food or hot sauces and can be dried or pickled for later use. Both produce many peppers on small plants, ideal for window sills or balconies.
The Early Jalapeno is a typical Mexican chilli that grows well in Belgium. It increases heat as it turns red and works well in cooking. The Sweet Nardello is an old Italian heirloom pepper known for its fine flavour. It is thin-skinned and dries well for later use. Both are medium hot and ideal for those who like a bit of heat without pain.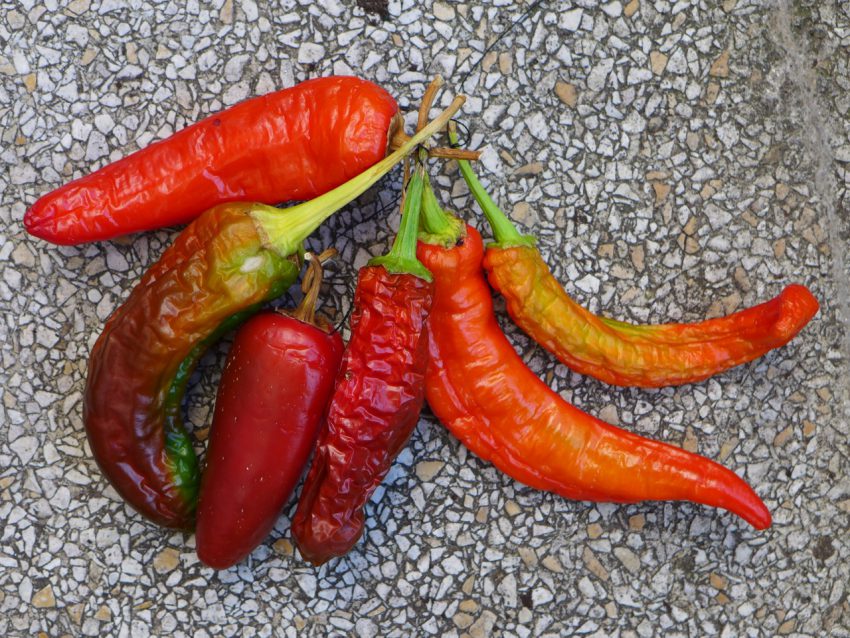 Chilli peppers can be eaten fresh or cooked in sauces or stir fries. Air drying chilli peppers is a relatively straight forward way to preserve peppers. Thread the peppers and hang indoors in a window or near a radiator. Drying takes several weeks but the end results are worth it for preserving flavour and heat.
Garden Shed Links: