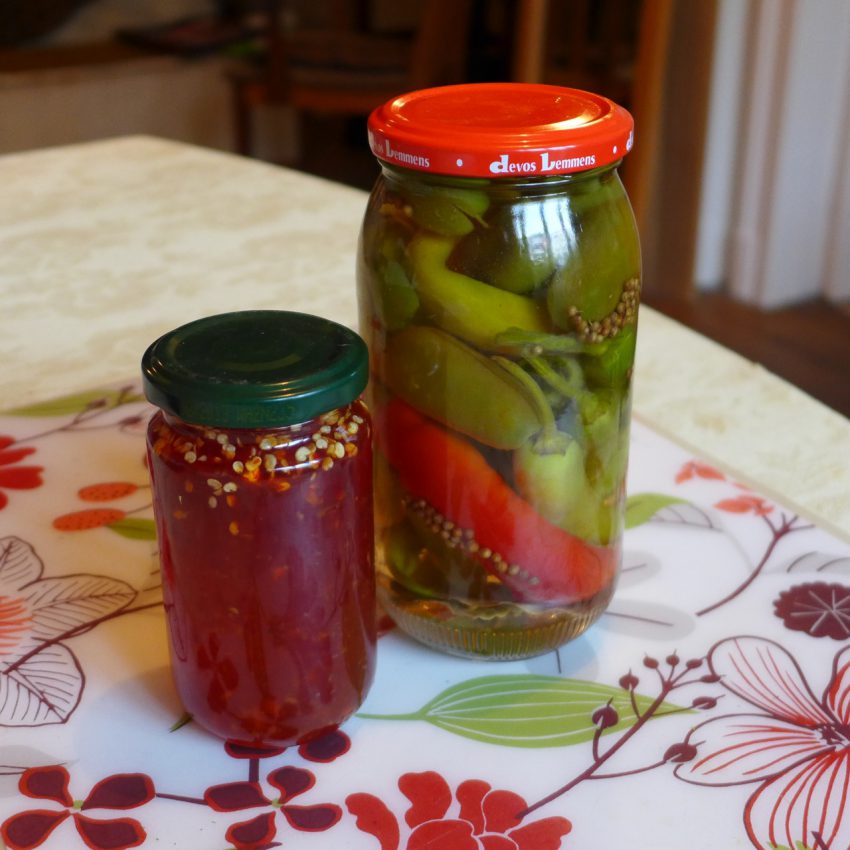 With the winter cold now here, it is ideal to have some hot chilli jam to hand to spice up winter snacks. Chilli peppers really lend themselves to processing for later use, with pickling the simplest way to hold onto some summer heat into the cold winter months. The internet is abundant with simple recipes for preserving chillis.
The hottest chilli peppers are particularly suited to processing as they are often too hot to eat raw. They can be used with other garden ingredients such as tomatoes, herbs and garlic to make hot sauces ideal for meat and fish dishes. Always remember a little bit of hot chilli sauce goes a long way, so use sparingly.
During the growing season it is worth removing the first fruits that come into colour as this encourages further fruits to mature. With picking a few every week, by the end of the season the plants still have a reasonable crop of fruits for processing. Simply hanging a bunch of peppers on thread in a warm spot in the kitchen works for drying chilli peppers.
The mid range hot peppers are ideal for spicing up stews and curries or sliced up in stir fries or chopped fine in salads. There is a noticeable difference in the flavour and heat of homegrown chillis compared to those bought in supermarkets. Half a dozen plants can keep most households in chillis over the summer months.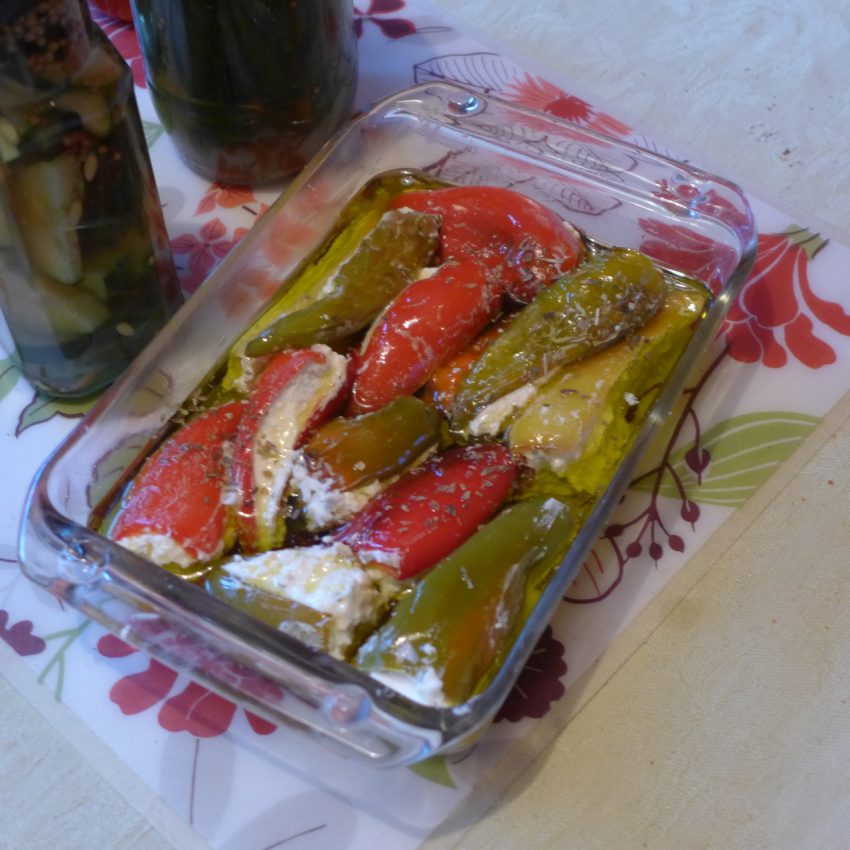 A signature dish each year at harvest time is chilli peppers stuffed with cheese. Hot chilli peppers are a good example of how garden produce works into the kitchen schedule during the summer and into the winter. There is something quite satisfying about eating hot chilli peppers in the cold days of winter when summer is long past.
Garden Shed Links: