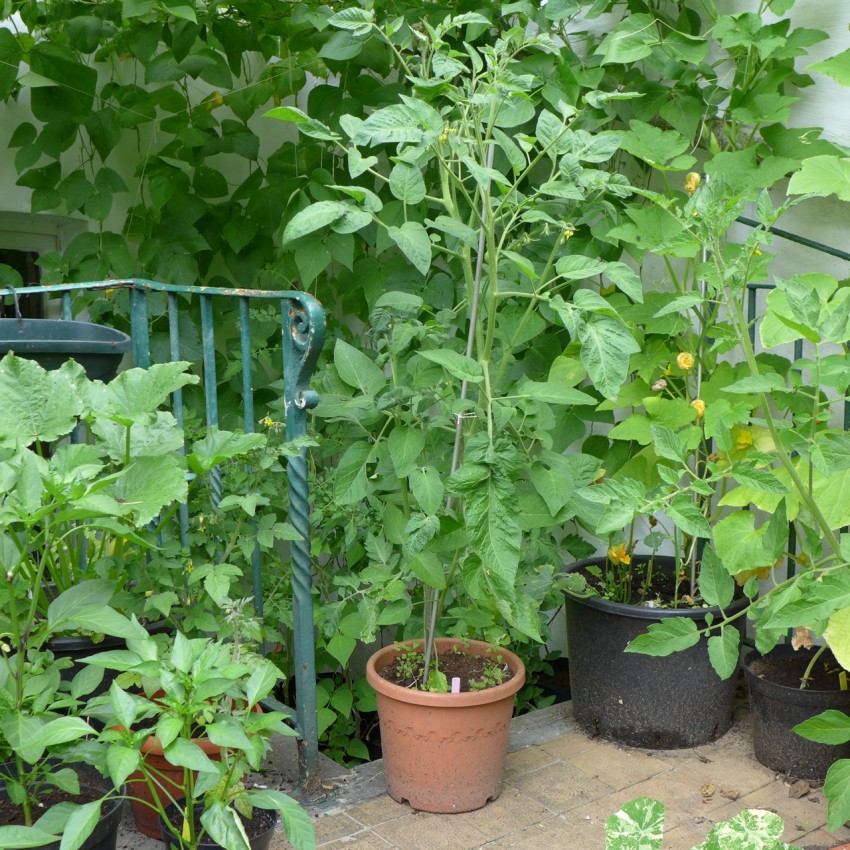 The trick to growing tomatoes in containers is to select unusual varieties that produce small or cherry tomatoes. In this way a single plant can produce over 50 fruit as opposed to the larger types (ie beefsteak) which may only produce half a dozen fruit in a season.
The larger the container the better but as most city gardens are restricted for space a 12 inch diameter pot will suffice. Half filling the pot with homemade compost and then good potting soil gives the plant a good start. Using an organic plant feed (ie seaweed extract) over the season also helps.
Choosing between vine tomatoes and bush types depends upon the vertical space and support available. Harbinger is an old English classic heirloom tomato that grows to 3 metres in height and produces fine small red tomatoes. Supported on string the plants work well in stairwells or beside walls.
Containers come into their own for tomatoes through the ability to lift the plants out into the sun (when it appears). With limited space in a city garden it is useful to rotate the plants from their permanent position on a weekly basis allowing the plants the best balance of sun and shade.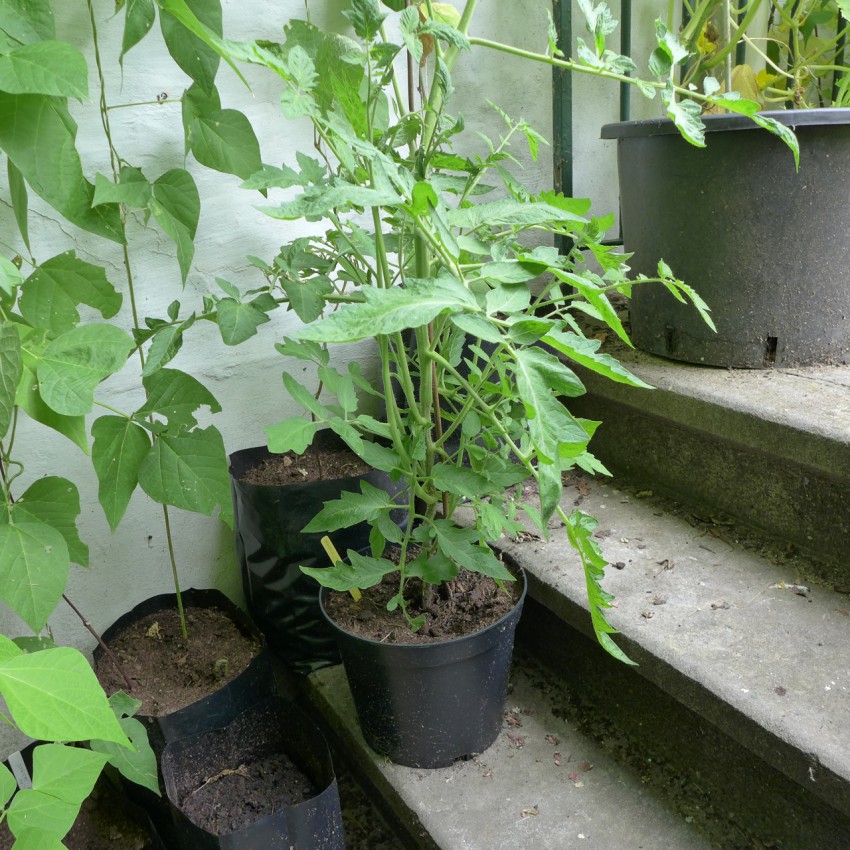 Tomato plants need a basic 1 square foot of soil. People sometimes worry that a small container will stop the plant producing. This is not the case, the plant will use what soil base it has and restrict its own growth to suit. For balconies or small spaces this is a useful feature.
Garden Shed Links: