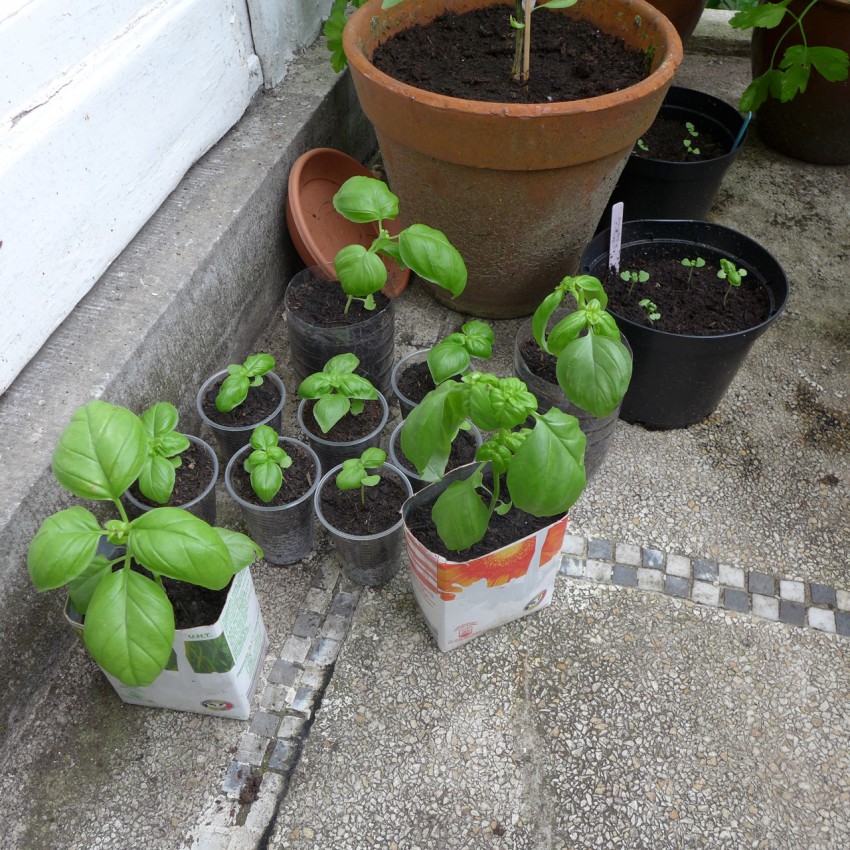 Basil is one victim of the changing seasonal conditions in this garden. What used to grow like a weed around the garden now struggles to start at all. Fortunately Molly came to the rescue with a dozen fine plants grown on her windowsill in the middle of the city.
Growing basil from seed usually starts indoors in February or March with the aim of moving small plants outside for a few hours each day in April and May. The small plants are particularly sensitive to cold or damp conditions which are the main cause for slow growth or stunted plants.
Moving the plants outdoors requires care. One of the main effects of a poor spring is low night-time temperatures even after bright sunny days. This can cause basil to remain small and stunted. Pots being soaked by heavy rain causes damp root conditions which further stunt growth.
There are over 150 varieties of basil, but generally sticking with the main 20 or so kitchen varieties is best. The larger leaf types (ie Genovese) work well for salad and sauce use. The smaller leaf types (ie Greek) have a stronger flavour for use in cooking.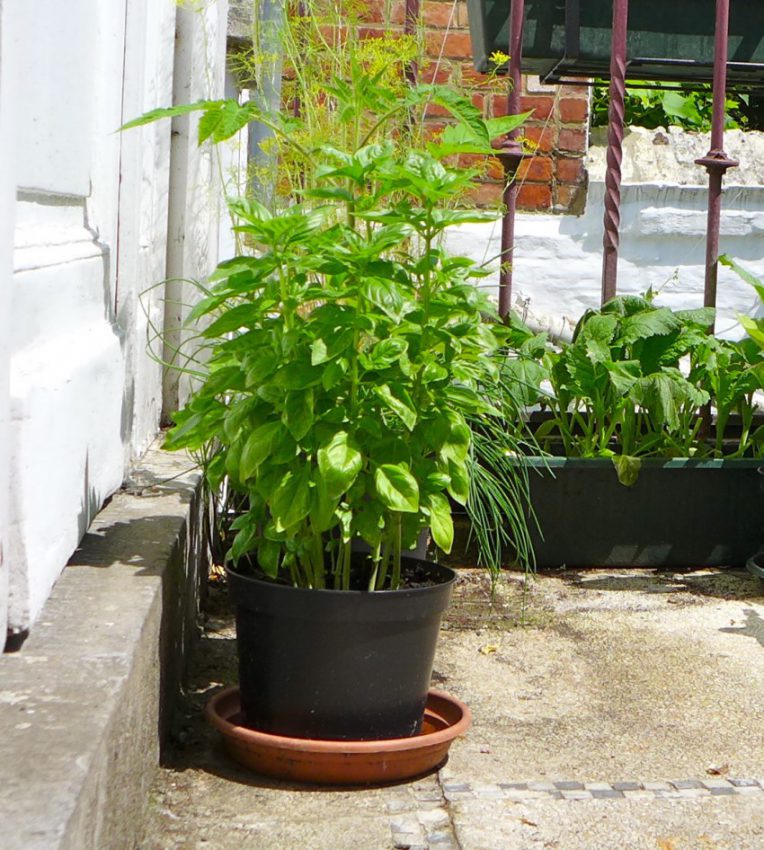 Basil is a summertime favourite of gardeners. The plants do require good sun exposure and protection from heavy rain. They do struggle in the damp shaded conditions of a small city garden but with perseverance and careful positioning the gardener can still produce a good supply of fresh basil leaves.
Garden Shed Links: