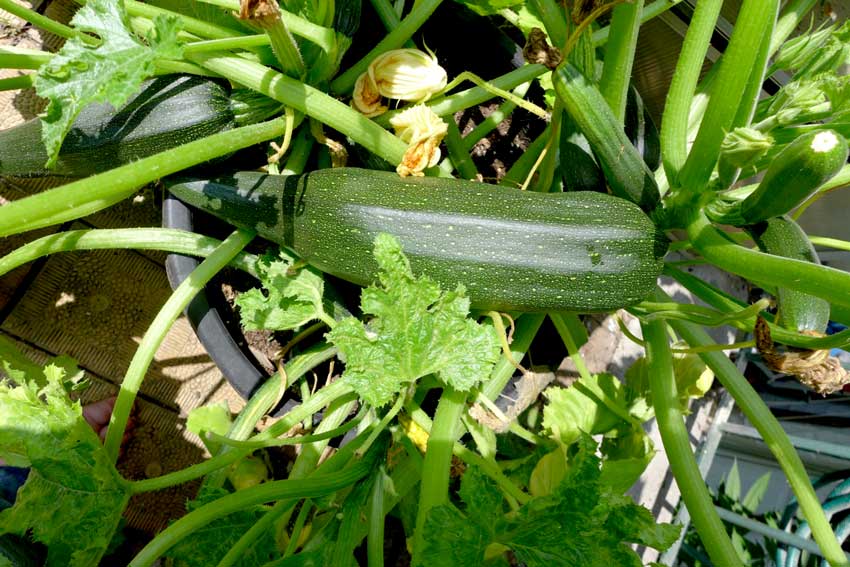 Courgettes can be one of the most satisfying vegetables to grow in a city garden or on a balcony. Once established a plant can produce up to 3 courgettes each week. Traditionally grown in soil beds, in small city gardens they work best in larger containers away from slugs and pests.
Courgette seeds are large and quite easy to work with. They are best started indoors placing 4 seeds in compost in a small plastic box, lightly spraying and covering with plastic. The container is stored indoors somewhere where it can be checked every other day.
Once the seedlings appear remove the cover and leave the small plants to harden off for another week before repotting to individual posts. The small plants are easy enough to separate. Once in separate pots the plants need several weeks to harden off – including visits outside – before planting outside.
Courgettes work well in larger containers, two plants to a pot. It helps if the container can be elevated off the ground (here on a wheeled base) as this discourages slugs and snails. These are a problem for courgettes and the reason containers often work better than planting in soil beds.
Courgettes require regular watering onto the soil and not onto the plant. If possible, it is worth directing water under the soil by inserting a plastic bottle. Courgettes can be bothered by damp conditions and heavy rain, causing leaf rot, so it is important to ensure the containers drain well.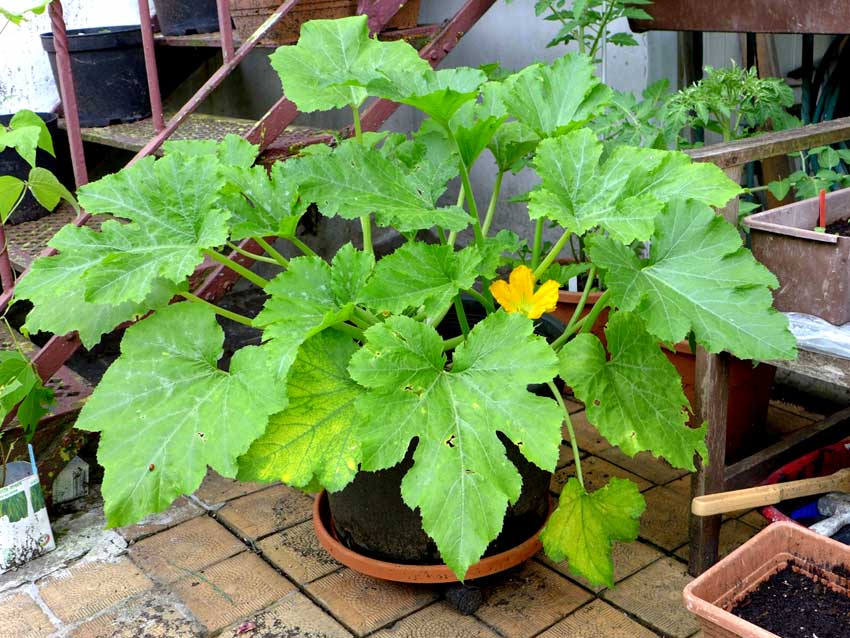 Having two or three containers with one or two varieties in each will produce enough courgettes to meet the average family needs through the summer. In this respect courgettes make an excellent component of a kitchen garden and with their bright yellow flowers, the bees like them too.
Garden Shed Links: