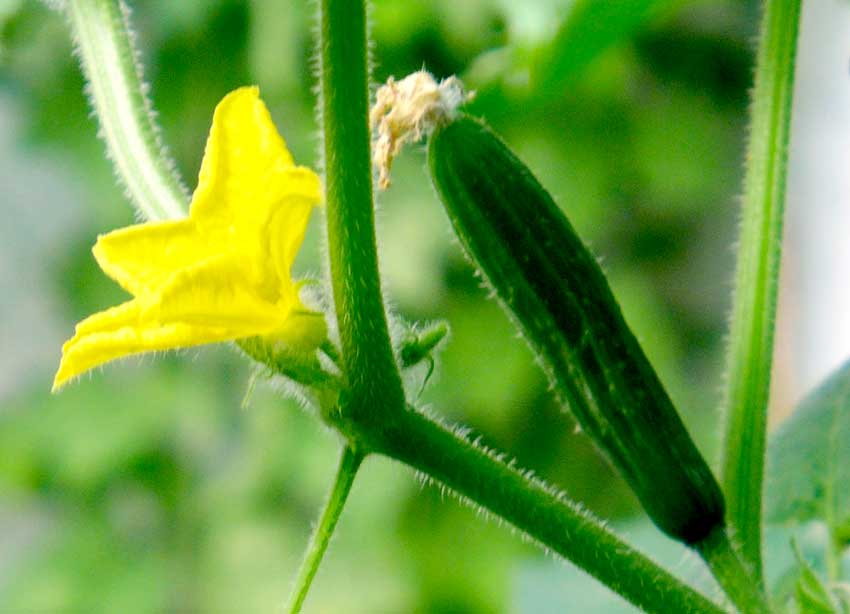 In many warm weather cultures cucumbers are eaten like apples to provide hydration and valuable nutrition. It particularly suits being eaten fresh with a flavour far superior to store bought versions. They grow very well in small city gardens or in pots on balconies and roofs. With summer now underway two plants can provide a weekly supply of fresh cucumbers.
A single cucumber plant can produce over a dozen fruit in a season, often more. As the fruit are quite heavy it is important to support the plant properly with string fastened to a solid point. The smaller varieties are best, here Muncher, which produce two or three fruit every other week. Cucumber are always picked immature for best flavour before they become stretched.
While the larger cucumbers (similar to shop bought) will grow in city conditions, they are not so productive. The Marketmore cucumber is larger than the Muncher and almost as productive. Both these varieties do well in either soil beds or pots and can be supported on string against walls to grow 2 metres high.
The cucumber family includes a range of mini cucumbers such as Crystal Lemon and Cucamelon which provide some novelty in salads. Along with a range of squash that grow on climbing vines the whole family work well in city gardens trailed across walls or on netting over open spaces like stairwells.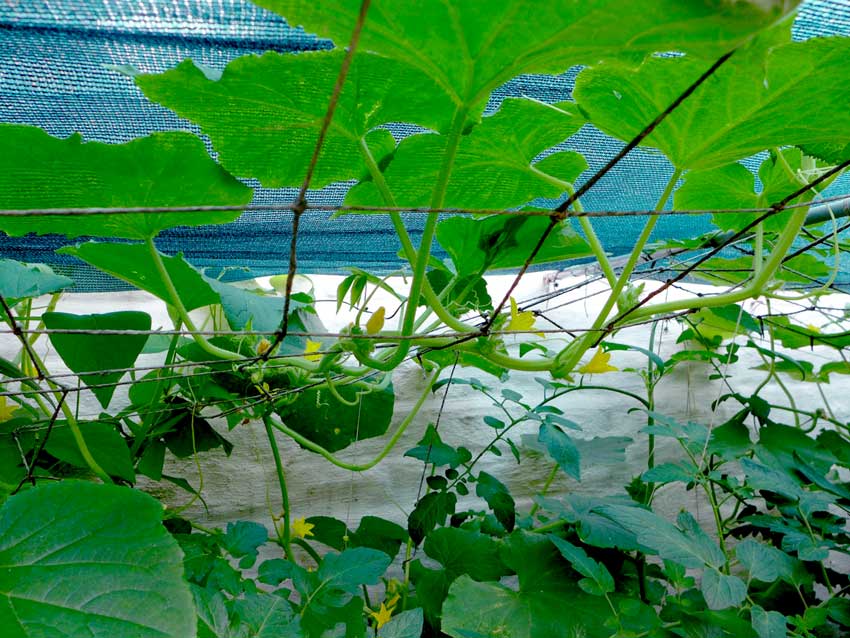 The cucumber is also a useful shade plant to grow over crops such as tomatoes with its large leaves providing some protection from heavy rain. It is fast growing especially from soil beds and in due course will produce fruit to hang down over the tomato crop. For a small space this complementary planting is very useful.
Garden Shed Links: