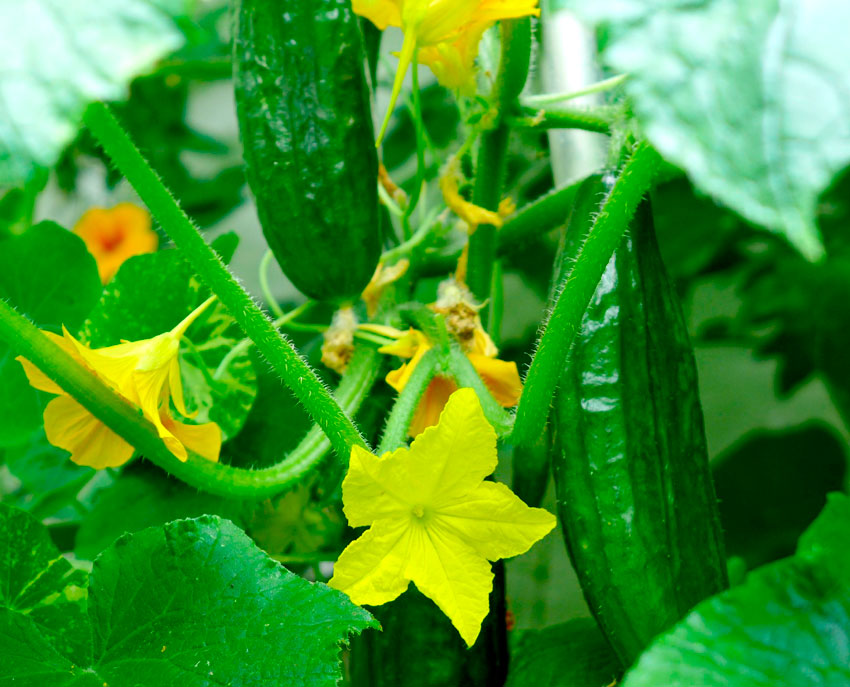 The cucumber is one of the best vegetables for growing in the city. Traditionally grown on climbing vines from pots or in soil beds, bush varieties are also available suitable for balconies and roof areas. One or two plants should provide several cucumbers per week over the summer season.
At this time of year cucumber seeds can be planted straight into containers or soil beds. However, if the weather becomes wet and slugs and snails become a problem, the young cucumber plants can be destroyed overnight. In this respect it is better to start cucumbers in pots and grow them on before moving outside.
The only tricky part with growing cucumbers is getting the small plant to start climbing. By providing a small stick in the starter pot this can encourage climbing. When planting out leave the stick in place and later change this to a string support fastened about 2 metres above the plant.
There are many types of cucumber, including some unusual heirloom varieties. The mini cucumbers, pickles etc are prolific producers, ideal for daily lunch box use. Medium sized cucumbers (up to 20cm) also produce well, better than the larger (over 30cm), making them more useful for regular use.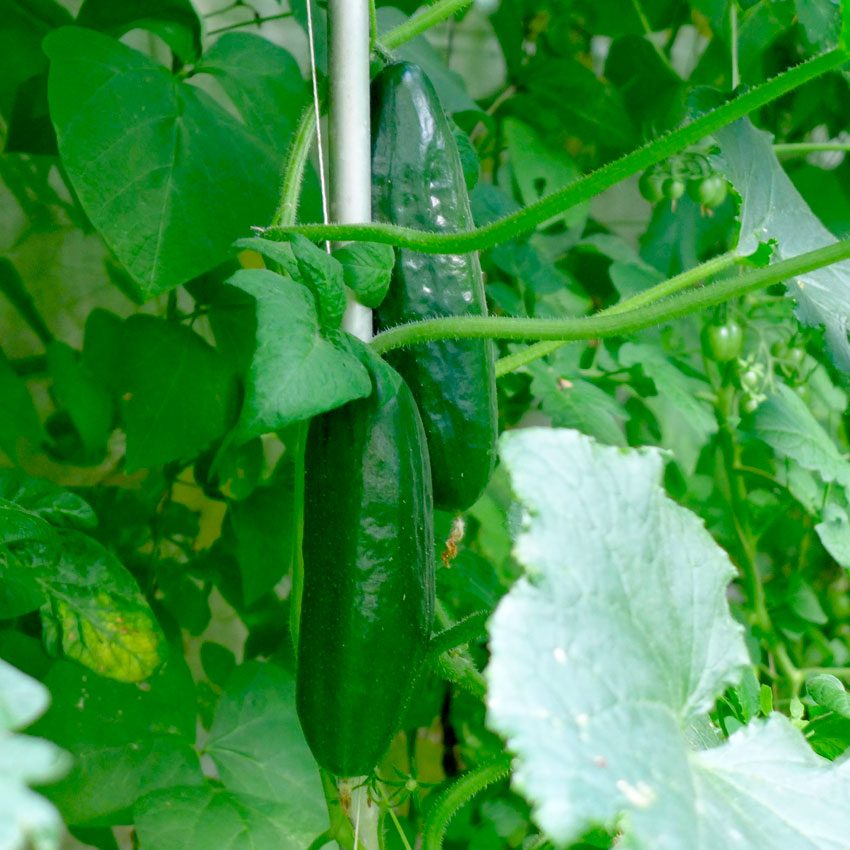 Having one or two plants grown up string beside a wall or as bush plants in containers will provide a good regular supply. The fruits are best used fresh and before they reach full size (encouraging new growth). Most people are surprised with just how productive cucumbers in the city can be.
Garden Shed Links: