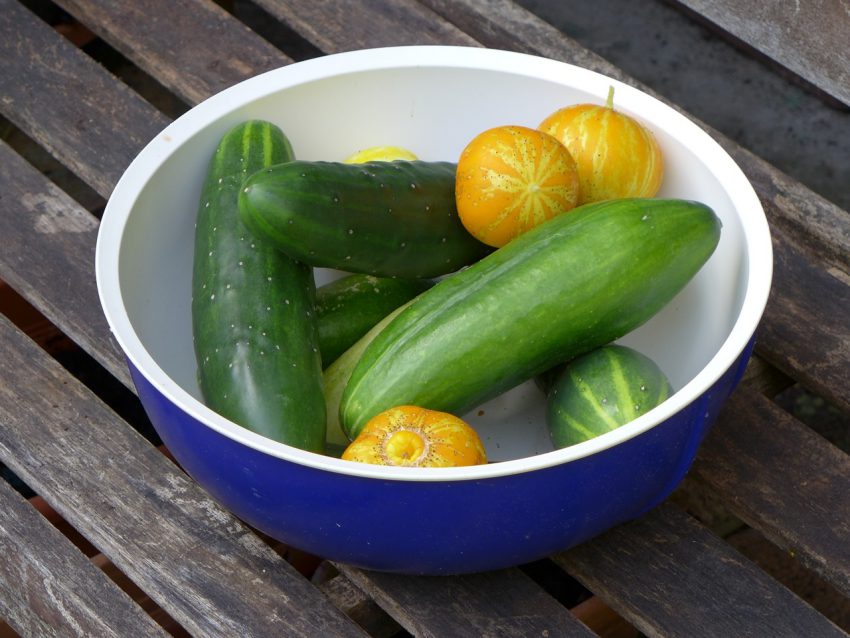 Cucumbers are a superfood rich in vitamin A, B1, B6, C & D, folate, calcium, magnesium and potassium. The skin alone contains about 10% of daily vitamin C requirements. Cucumbers help in treating diabetes, blood pressure problems and balancing cholesterol. What is not to like in cucumbers?
Cucumber are one of the few fruit that do not continue to ripen of the vine. Thus they are best picked fresh for immediate use. The fruits appear quickly after the flowers and should be picked while still small. Regular picking encourages the plant to set new flowers. Ripe cucumbers have a firm, green flesh.
As cucumbers are fast growing and the plants have heavy leaf cover, it is easy to overlook fruit hidden behind leaves that then turn yellow. Yellow cucumbers are over ripe and can be bitter with hard seeds. These are best removed from the plant and discarded.
Cucumber produce well in the small city garden. Each plant can produce up to 12 fruits over a long season. By growing the smaller varieties two or three plants can provide fresh crisp cucumbers every other day. The plants will grow well in soil beds or in containers.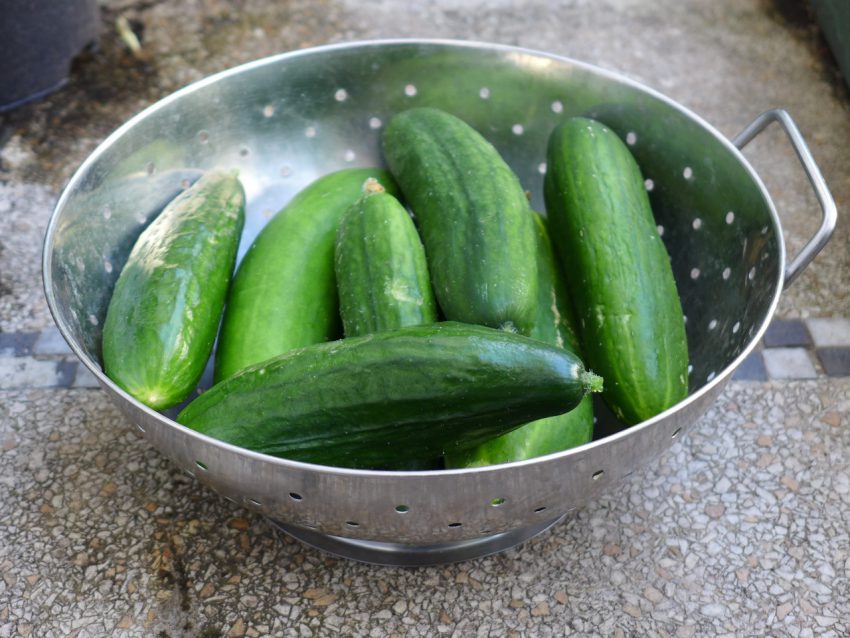 Cucumbers are best stored at room temperature and not in the refrigerator as temperatures below 50 degrees cause "chilling injuries," including water-soaked areas, pitting, and accelerated decay. They should be stored separately from tomatoes and bananas.
Garden Shed Links: