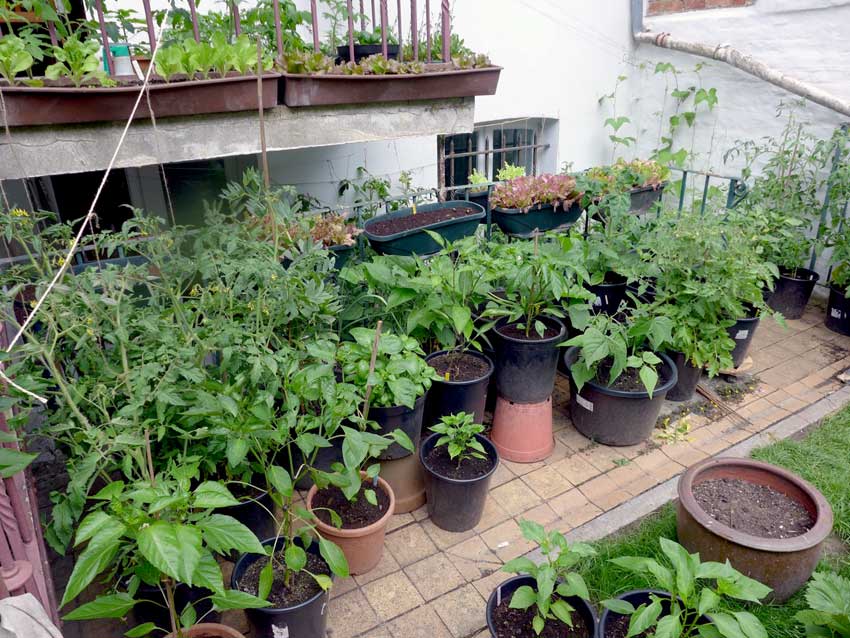 The spring season this year has been a bit of a mess with extreme cold in March and extreme heat in April, continuing into May. These unusual conditions make starting plants from seed and nurturing small plants quite difficult. Cold temperatures at night following hot days can damage young plants. Better to skip over spring this year and move onto planting out healthy young plants bought from the garden centre if necessary.
The end of May is the usual time for planting out tomatoes, whether into soil beds or large final pots. Tomatoes bought from garden centres come in starter pots and are best planted out into pots at least 5 times larger (at least 10 litre). Use good solid garden canes when potting up to support the plants, tied carefully with string. Tomatoes planted directly into raised beds need canes for support in high winds.
Now is a good time for chilli peppers to go into larger pots outside (cool nights damage young chillis). As with all container gardening, good drainage is required in pots. Good quality soil and home made compost (if possible) ensures the plants have enough nutrients. Once the plants are in their final pots water well until water emerges from underneath (soaking) then switch to gentle occasional watering every other day.
Basil can be started quickly in these strange weather conditions. Start with small pots with a few seeds in each, gently sprayed, Store some indoors and others outdoors in shaded spots. As the seedlings emerge plant up to larger pots aiming for larger harvests starting in a few weeks. Do not forget the smaller bush basil (best for sauces) which works well outdoors or on a kitchen windowsill.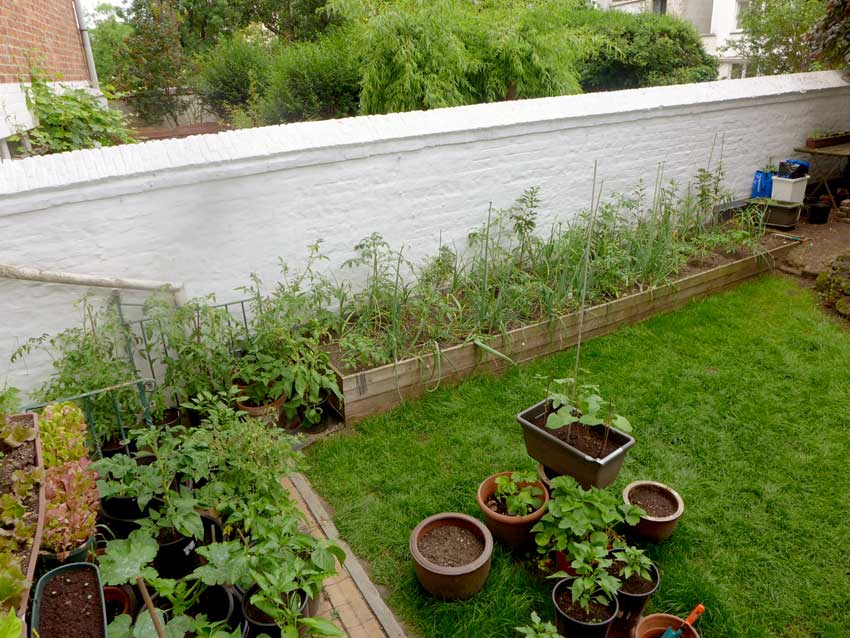 It has been a difficult spring for gardeners used to a steady transition from winter to summer. Young plants need a steady increase in temperature over many weeks to mature properly. This year has been a rollercoaster. Never the less, the current high temperatures bode well for an excellent summer, so now is the time to rush out and start a garden.
Garden Shed Links: