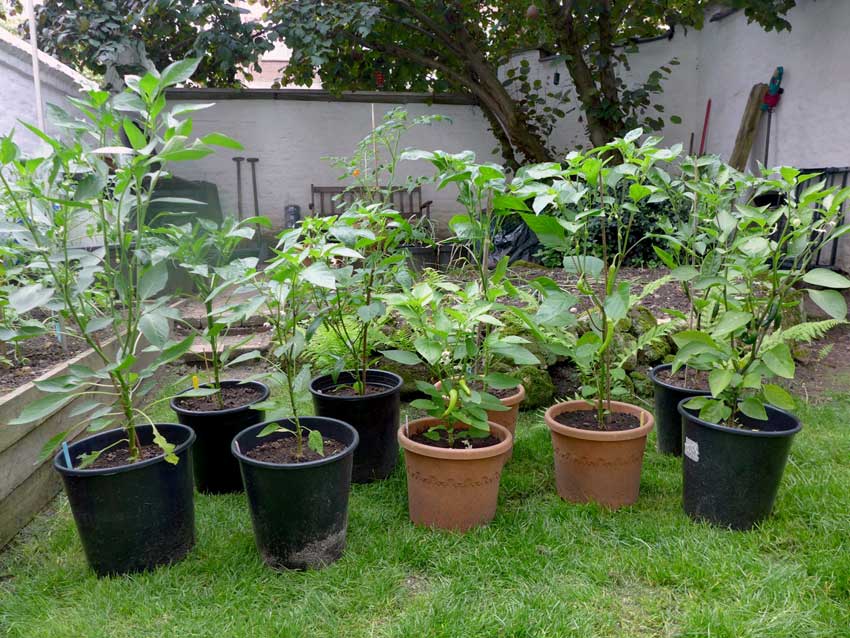 It has been an interesting year for growing chilli peppers. The early heat from March onwards was ideal for an early start but then a series of cold nights came along which threatened to damage the plants. Young chilli peppers are particularly sensitive to cold nights. With a few "stunted" in their growth, here are the others that survived and are now thriving.
Ring of Fire is a prolific producer that grows well in European conditions. The plant is an early producer of green turning to red peppers that are hot. This is ideal if you only have space for one plant. Jalapeno is a good robust mild pepper that does well in mixed summers. The peppers are usually eaten green but will turn red if left. Jalapeno benefit from regular picking.
Sweet Banana is a mild flavoured yellow chilli (little heat) that grows well in limited city conditions. The plant is prolific producer (up to 30 peppers) with the fruits eventually turning red. Sweet Cayenne is another mild chilli pepper that produces long fruits (up to 12 inches) that work well fresh or processed. Again this is a big producer with up to 30 fruits per plant.
For the more adventurous, Paper Lantern is a very hot chilli pepper that grows well in cooler summers. The fruits are ferociously hot. The Fatalli chilli is another very hot chilli this time from Africa. The fruits are bright yellow. Joe's Long chilli peppers are a medium heat cayenne type that produce long (up to 12 inch) fruits. King of the North is a sweet bell pepper type that grows well in cooler conditions.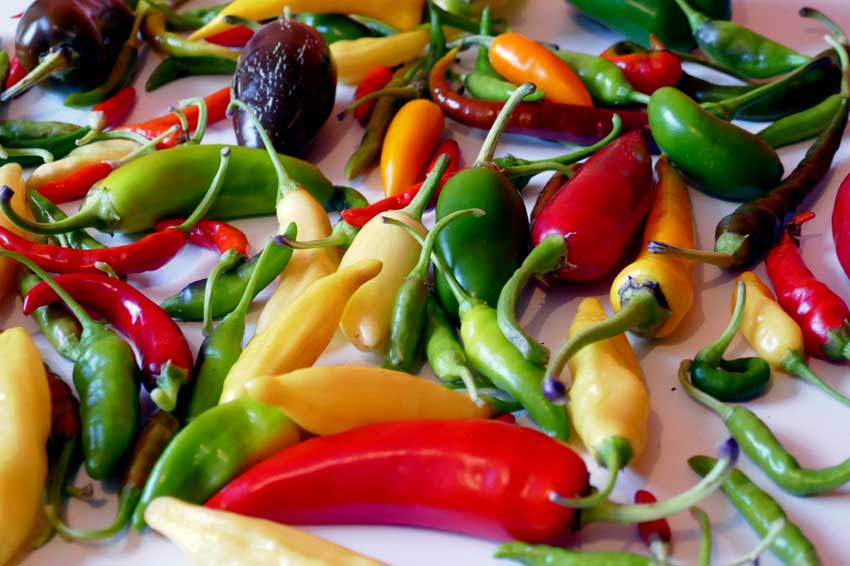 Chilli peppers are ideal city plants suitable for balconies and roofs. These plants will be picked on a regular weekly basis for fresh use and cooking over the next 3 months. At the end of the season a main harvest of mature fruits will be taken for processing and pickling ensuring a good supply of hot chilli peppers for the winter months.
Garden Shed Links: