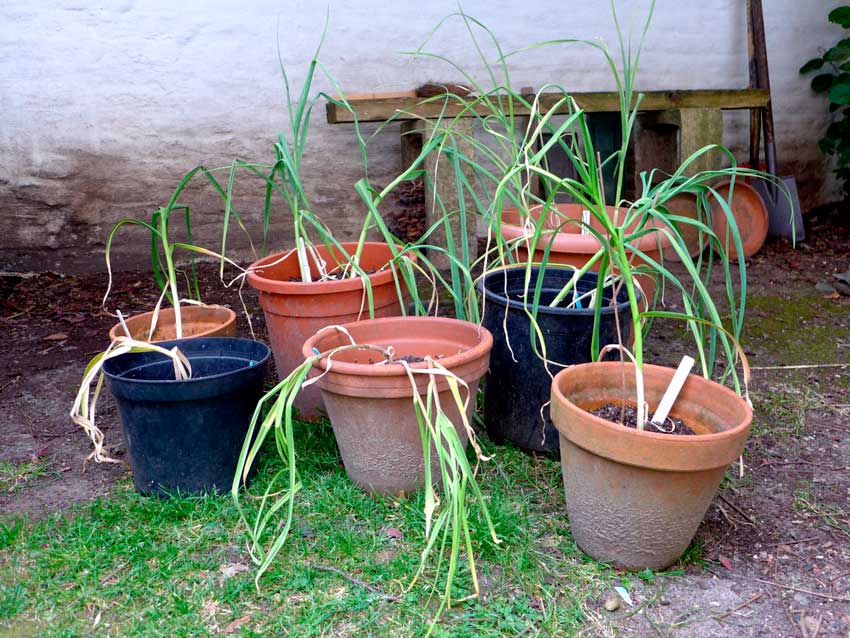 Garlic grows very well in a city garden. It is slow growing, best planted in December through to February, and can be grown in pots or in raised beds. This year was an experiment to see how well it performed in the shaded conditions of this garden. It was also planted as a deterrent crop against the Spanish slug (and worked very well for that).
This garlic grown in pots was too closely planted. Garlic needs about 12cm spacing in larger containers or individual pots. It is shallow rooting but produces extensive root systems. Although the end result here is rather shrunken, the plants have grown well enough to justify another attempt next year.
The harvested mini bulbs were left out in the sun for a few days to dry off (with roots and dirt left on). The crop is cleaned and stripped down for further drying (hanging on a wall). While the potted garlic has been small, other garlic in the garden, in larger containers and the raised bed, is growing very well.
Here is the bonus. At just this time of year when pots are required for chilli peppers, it is the right time to lift the garlic. With the heatwave conditions there are over 20 varieties of chilli pepper growing very well in the garden. Potting these up to the larger empty garlic pots (with new soil) has come at just the right time.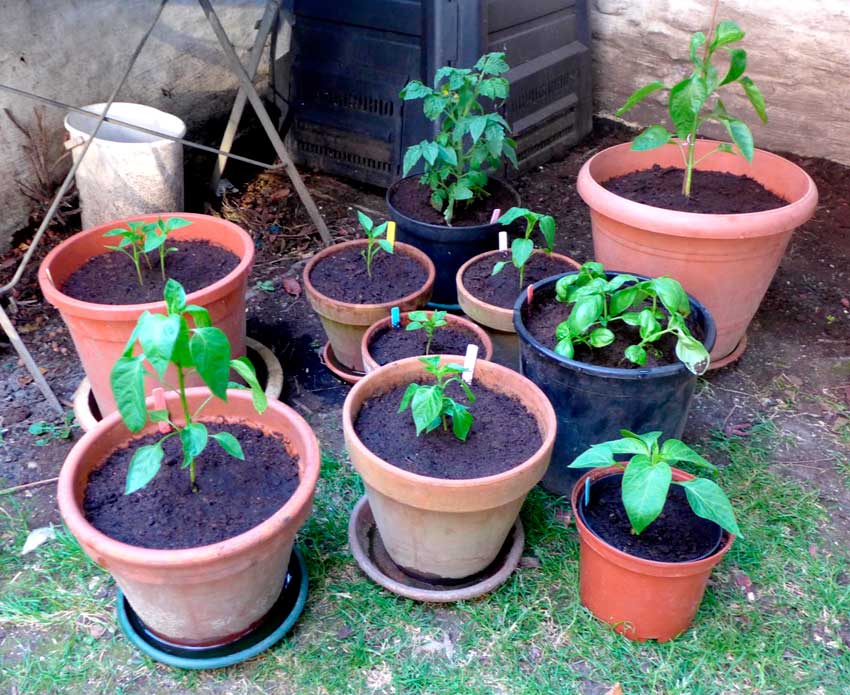 A large part of the experiment with garlic and onions this year (apart from deterring slugs) was to see if a double use could be made of planting areas. Garlic and onions go in early before everything else and are ready to harvest at just the time the space is needed for planting out or potting up summer crops. Gardeners love these type of win win solutions.
Garden Shed Links: