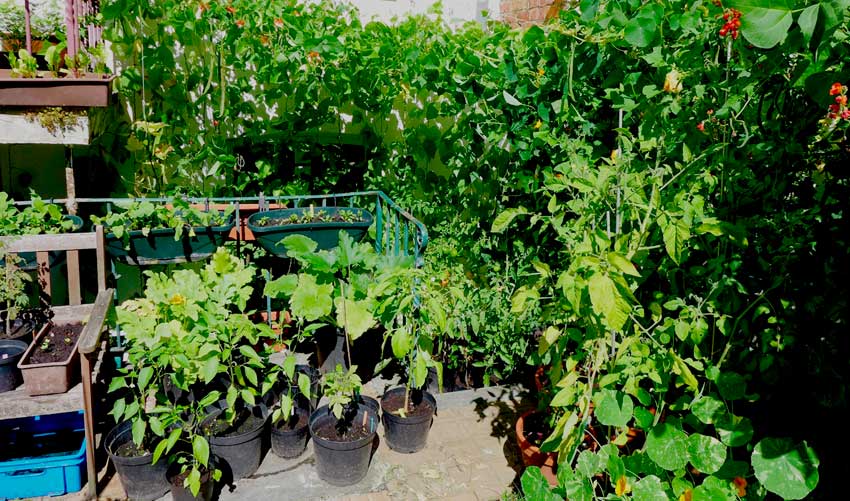 City gardeners can become obsessed about walls. They are the predominant feature of cities. If gardeners had their way every wall surface would be netted and carry a crop of summer beans, both for their beautiful flowers but also for a fresh supply of runner beans throughout the summer. The truly edible city.
Runner beans grow on long vines up to 3m long. They grow well in pots or in soil beds. They are particularly useful for corners in the garden or balcony, requiring little floor space and happily climbing the walls. Combined with some overhead netting even the most under-used spaces can be turned into vertical gardens.
In previous years, runner beans were grown from individual pots or plastic bags. This year a number of large deep containers are being used with 6-8 plants planted in each. This is working very well with the beans started in individual pots first then planted into the containers. The deeper containers hold water better benefitting the plants.
Home made string netting is straightforward to make (and cheaper than bought netting). By keeping the netting off the wall by about 10cm the plants grow very well. Free standing frames using aluminium tubing work well as beans are not particularly heavy. Of course, good old fashioned garden canes also work.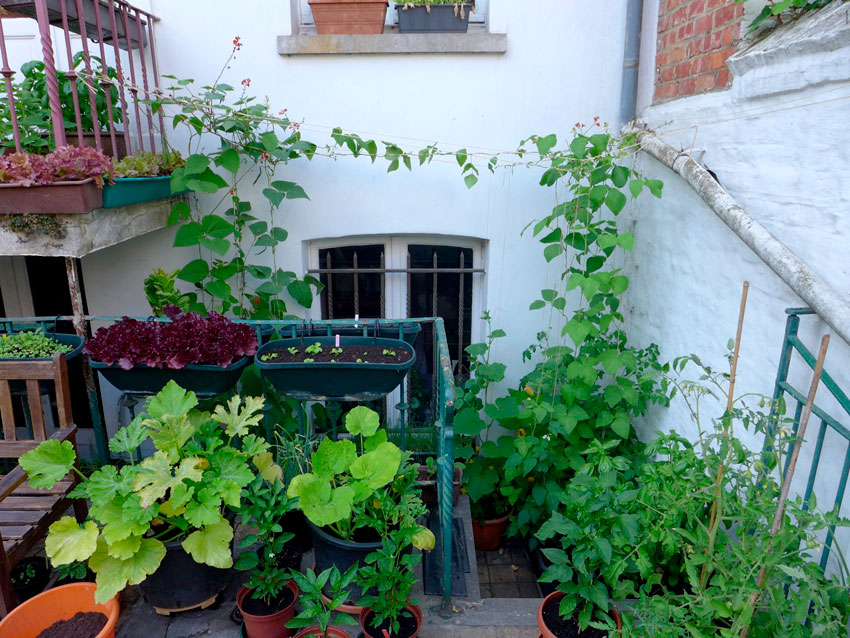 Climbing beans and runner beans are an ideal crop for the small city garden or balcony. Even an individual pot on a balcony with the plant on a string will produce a good crop. However it is worth exploring the wonderful world of runner beans to discover the many types and varieties, their exotic colours and flavours. They can also be planted all summer long.
Garden Shed Links: