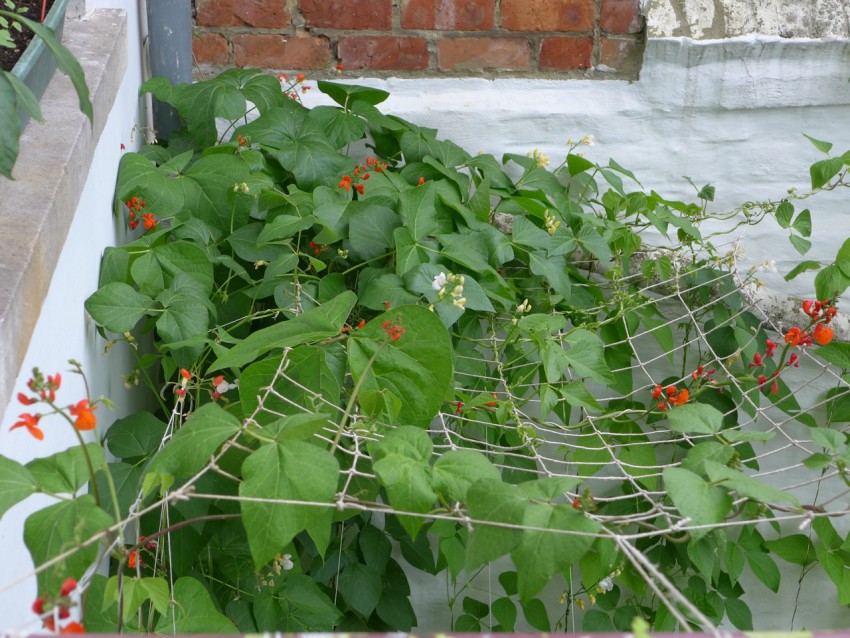 Creating your own "hanging gardens of Babylon" in a city garden is every urban gardener's dream. While using lines of string to draw climbing plants up works well, having the cross strings of the netting enables the gardener to slow down the "shooting to the top."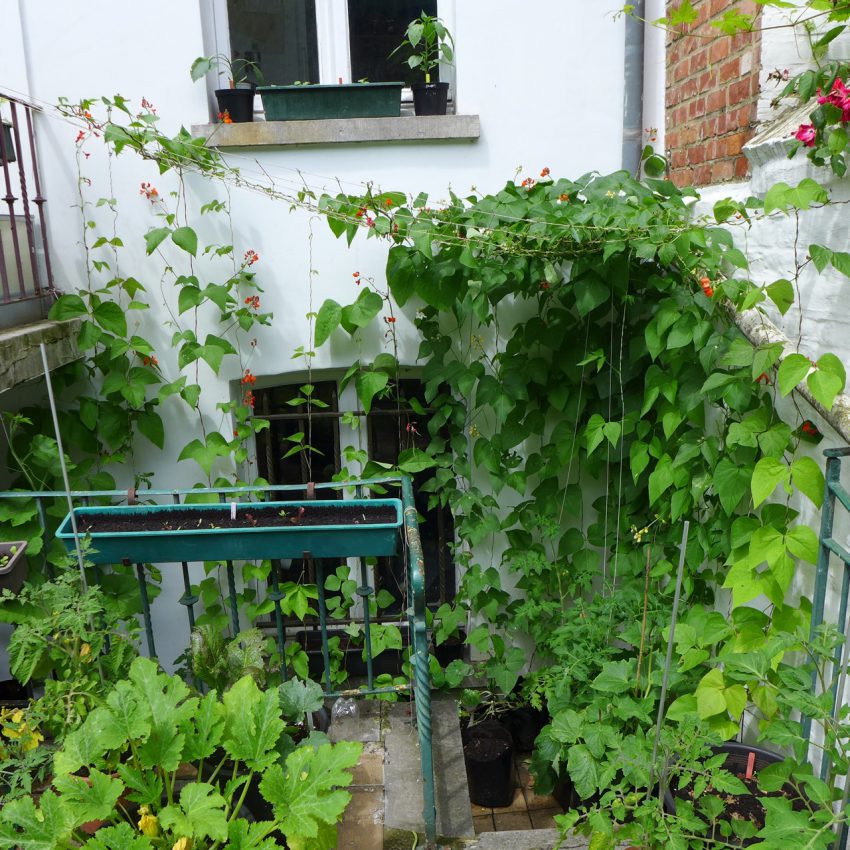 In a corner space such as this stairwell, the overhead netting enables a horizontal level of planting that would otherwise go unused. Quite often when people talk about vertical gardening it can sound like "straight up" growing. It is important to consider creating horizontal levels in unused areas.
The simple rule of netting is leaving enough space for the hand to pass through the net easily. Here the netting holes are slightly small (5 inches) and would have been better larger (9 inches). This may cause some problems later.
Elsewhere in the garden there is horizontal netting over the raised bed frame and a free standing frame with vertical netting. By using these carefully the bean plants are provided with an additional 50% of growing space.
The process of creating string nets is simple and straightforward. Basically a set of strings are tied off parallel (9 inch spacing) in one direction across the space required. The second set are then attached one knot at a time in the alternative direction to complete the net.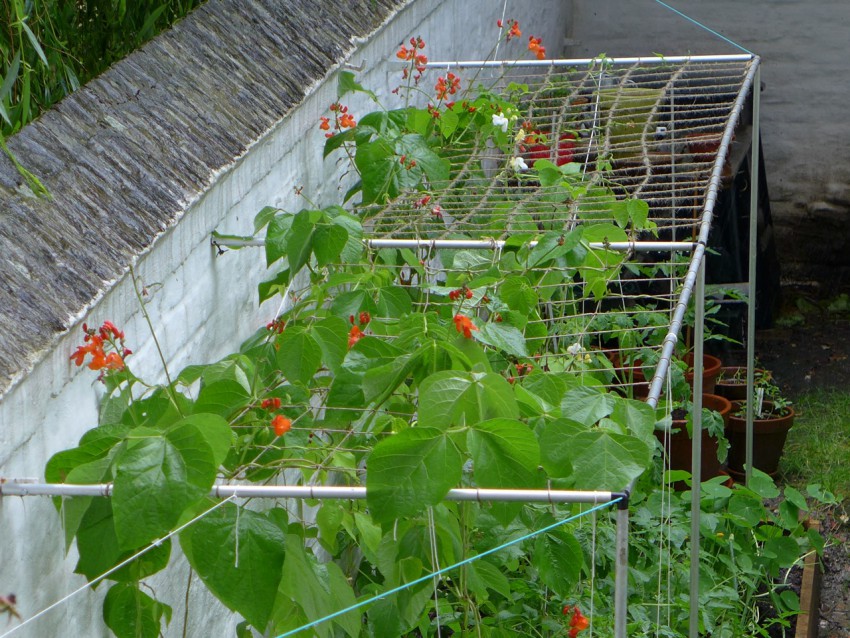 In a small city garden using nets enables about twice as many plants to be grown. Each day the gardener visits and trains the beans along the string lines. This can be quite an enjoyable exercise for adults and ideal for showing children how plants grow.
Garden Shed Links: