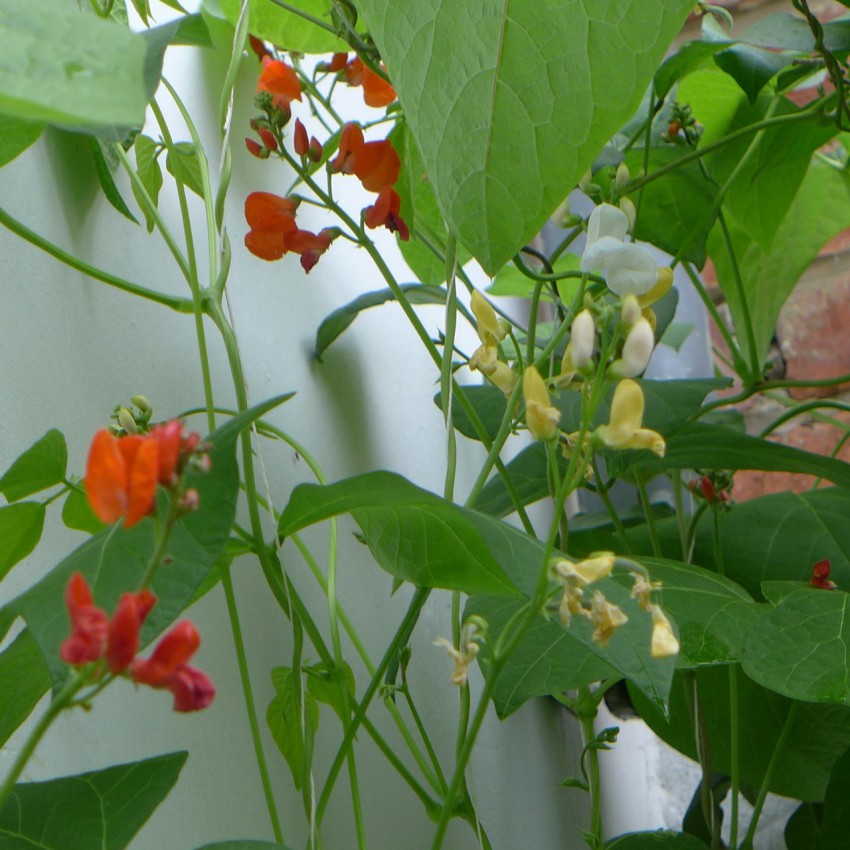 Beans are one crop that really benefit from horrible rainy weather. Once the plants set flower they require plenty of water and should never be left to dry out. Fortunately this is not a problem this year in Belgium.
Many beans were originally grown as ornamentals for their delicate flowers on long vines. Most flowers are red (Benchmaster) though a number produce white flowers (Desiree). The flowers are quickly followed by setting beans.
Bean flowers are some of the earliest flowers to appear in the garden. Even in grey overcast weather the flowers appear and continue well into the summer (if it ever gets here). The flowers make excellent forage for bees.
Runner beans are easy to grow in pots or in soil. They are fast growing and climb up to 3 metres. They are best grown on string or on garden canes but will also climb along trellising or fences.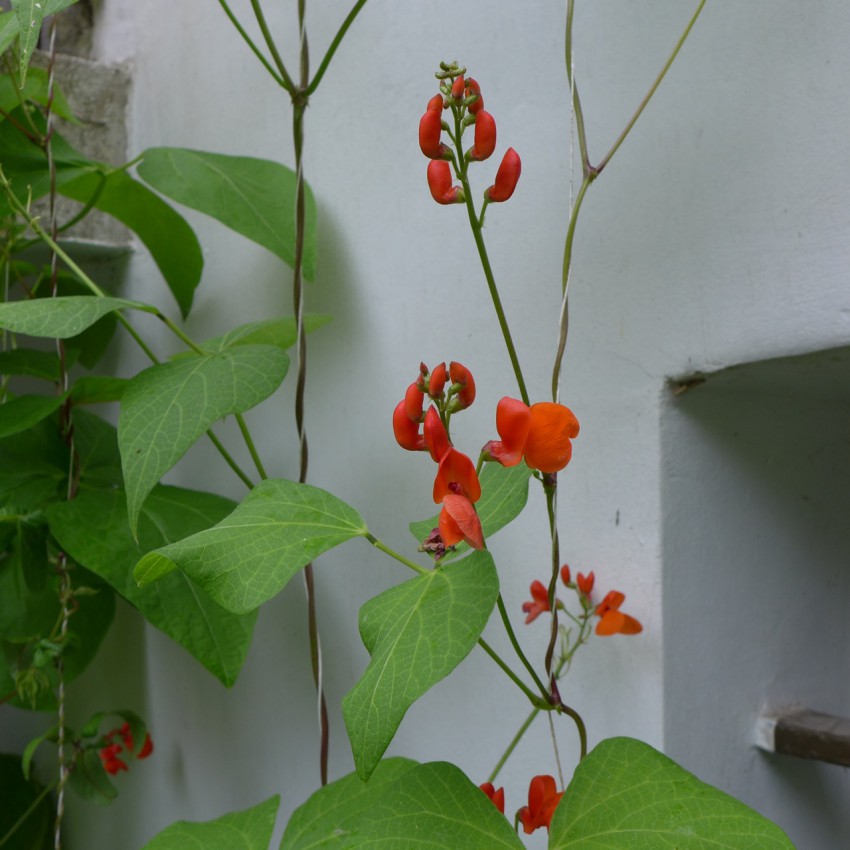 Flowering bean plants mean the gardener can expect beans. Bean plants do not like a lot of fuss and do not need fertilisers. If exposed to weather like Belgium's they require no watering. On balconies in containers it is important to ensure the soil remains moist during flowering.
Garden Shed Links: