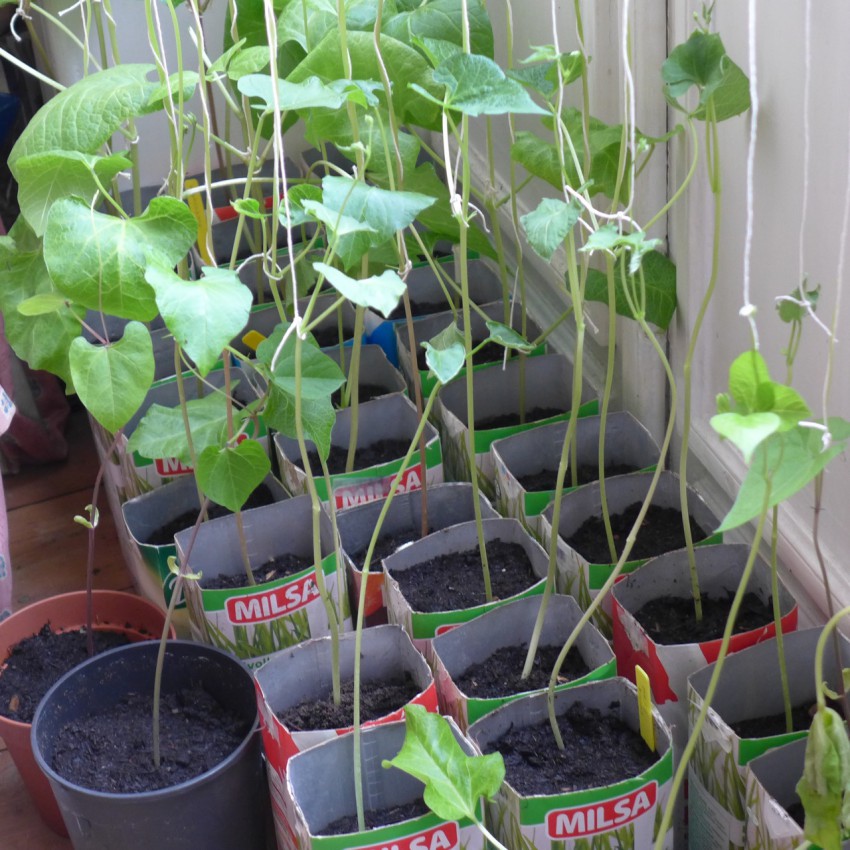 Beans are an ideal crop to bring on early in the house ready for planting outside as soon as the temperature outside has risen. They grow easily from seed but then do require support to continue growing before going outside.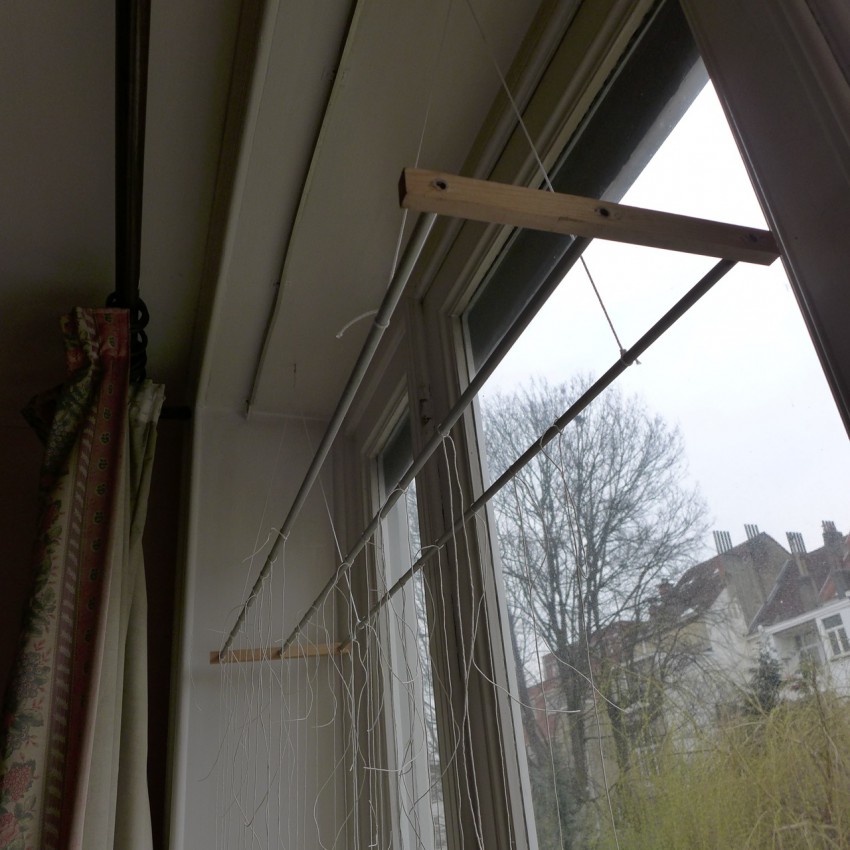 A bean pulley system is ideal for drawing the beans up. This home made contraption enables the beans to push upwards, thickening the stem at the base and producing sufficient new leaves to help the plant grow quickly when placed outside.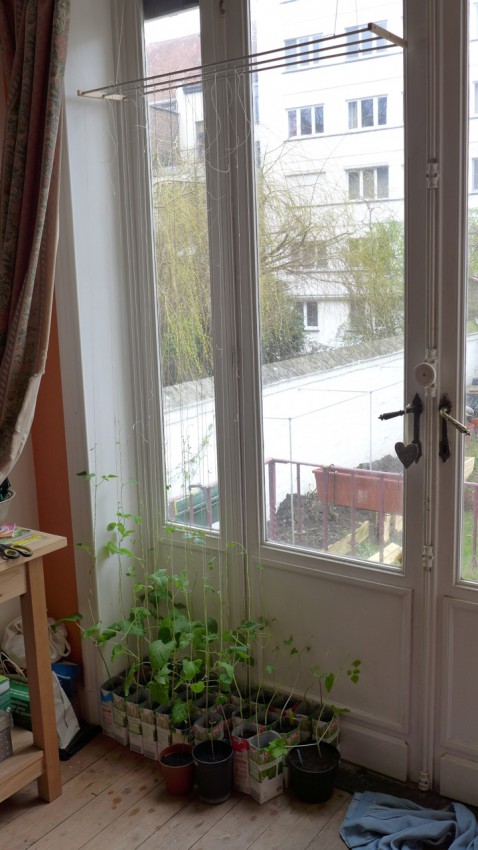 Tucked into a corner beside a window is ideal for this system. The plants benefit from the warmth of the house at night and chase after the sunlight during the day.