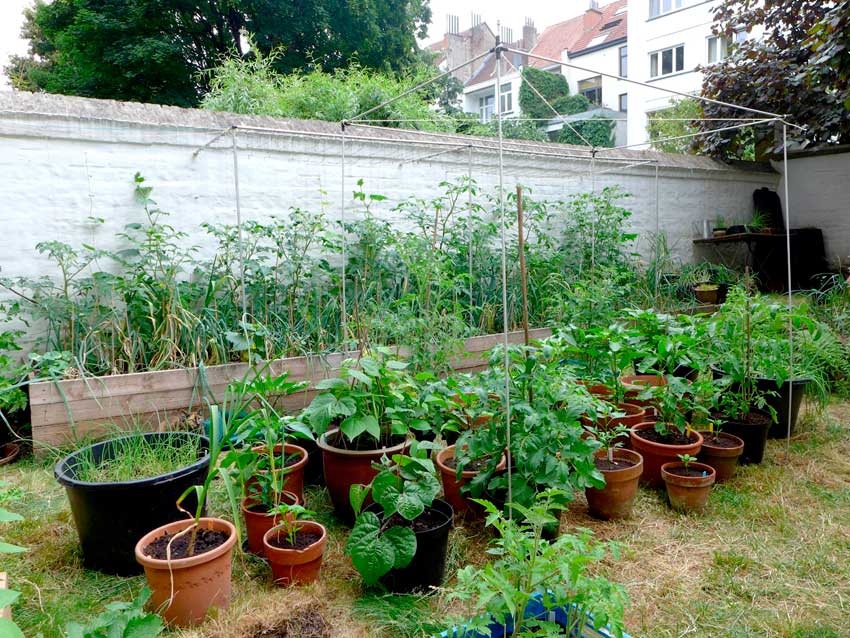 Belgium used to be famous for its wet summers. Not this year. While the real concern affecting farmers is prolonged drought, city gardeners need to plan for the best and the worst of both worlds. It may be a long dry summer or the weather may explode in thunderous rain. Either way being prepared is everything.
With everything in the garden growing very well (a bit too well), any sudden heavy rain would seriously damage the growing plants. It is well worth investing in some light weight aluminium poles, corner pieces and shade cloth (see below) to have about the garden in case of emergency. These are easy to assemble.
Shade cloth can be expensive. It is worth finding a standard size (this one is 1x3m from Brico) and using that to measure up areas to cover. These covers do not need to be permanent fixtures. The covers can be made up and kept aside for days of either heavy sun or heavy rain. If heatwave conditions return this type of cover will reduce watering by about one third.
The present conditions, slightly cooler than last week with a threat of rain, are every tomato growers nightmare. A sudden downpour just now could bring about tomato blight affecting all the tomatoes. Being able to cover the tomato plants for the duration of a downpour can make all the difference for avoiding this nasty disease.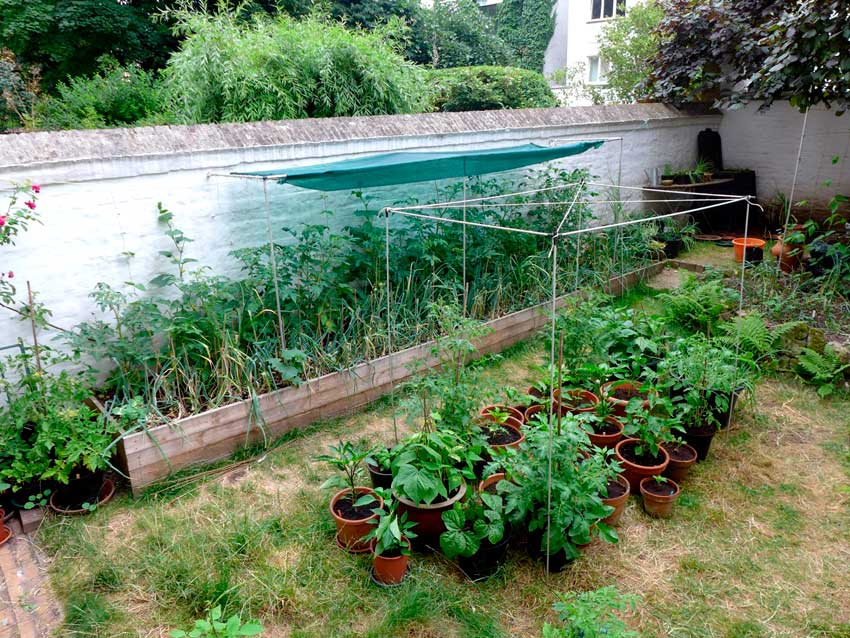 The unpredictable weather conditions are making life very hard for Belgium farmers. City gardeners benefit from their protected gardens and better access to water. It looks like this is going to be a very good summer for garden crops (there is still time to get planting) but it is important to be prepared for sudden changes or further extremes. Gardening is always exciting.
Garden Shed Links: