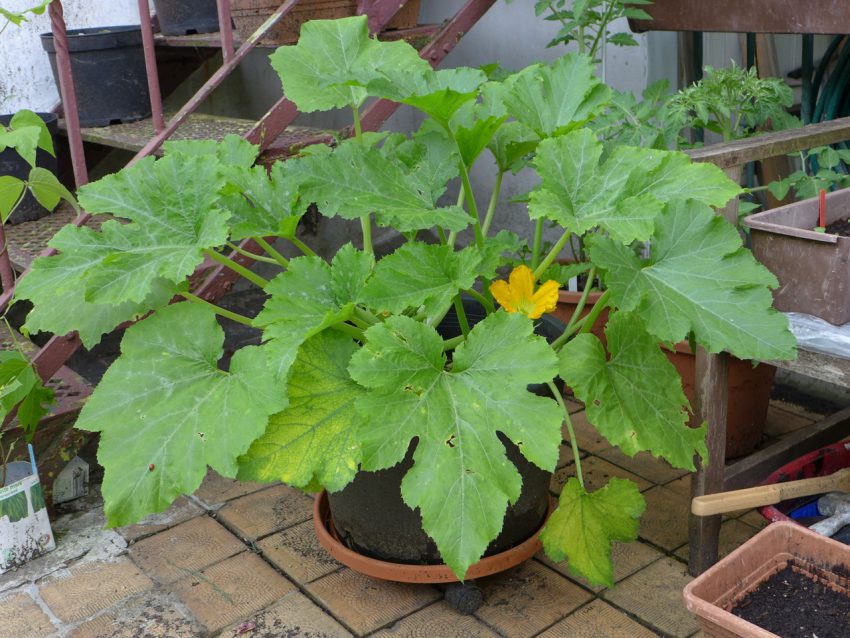 Courgettes are one of the most surprisingly successful plants for a small city garden. They do require large containers (2 plants to each) but with 2 containers a small garden can produce one or two courgettes each week. Having the container on wheels makes for easy turning of the plants.
The courgettes themselves form after the bright yellow flowers. From starting to appear the courgette takes about 10 days to reach maturity. The plants do not require direct sunlight (as recent weeks prove) and once established are safe from slugs and snails.
As with most vegetables, picking is best before the fruit reaches maturity. This can be hard to judge so let the first one grow until mature. Courgettes are removed with a sharp knife cutting on the stem of the plant right behind the fruit leaving a small part of stem attached.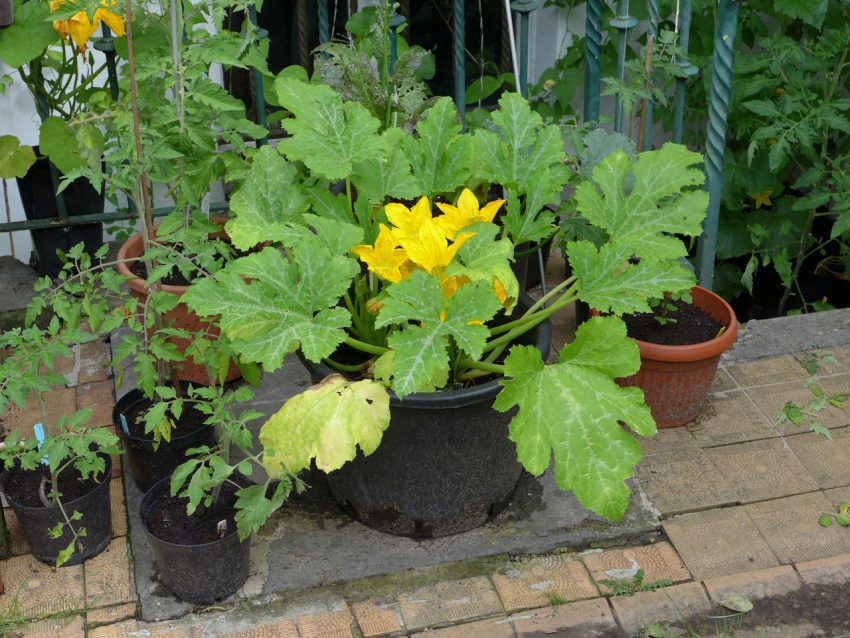 Courgette varieties grow well together so having a mix of varieties is fun. Older leaves and stems can be removed with a sharp knife keeping the plant tidy and encouraging new growth. Growing courgettes in containers does avoid the problems of slugs and snails in soil beds.
Garden Shed Links: