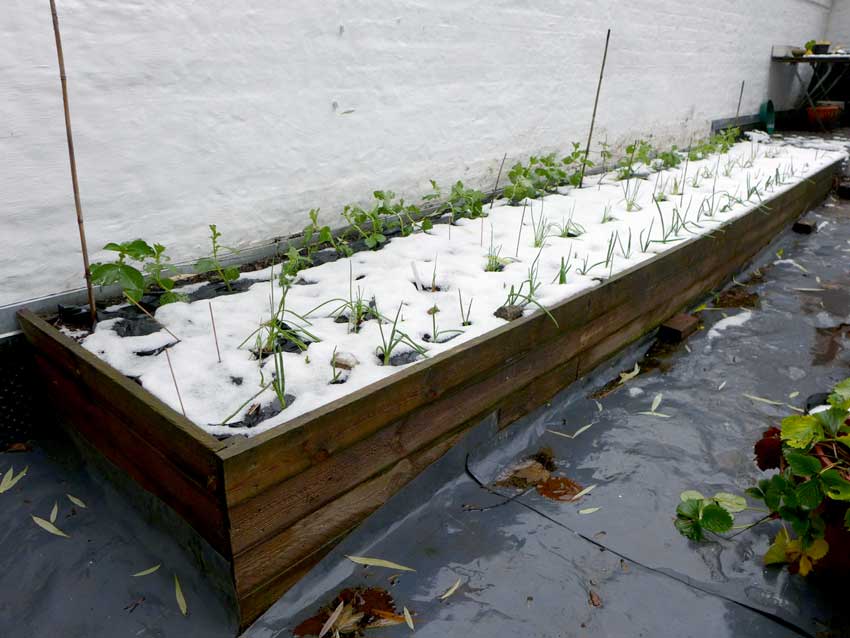 With summer crops finished and the raised bed cleared and fed with compost, it is time to organise the winter planting. In this garden rows of onions, garlic and broad beans fill the raised bed over winter for harvesting in late spring. Other crops have been tried but with the damp conditions in the garden and the large population of slugs and snails, these three crops have worked best.
Garlic is a wonderful crop, simple to grow. It is worth getting good quality bulbs to split up into cloves for planting. Starting the cloves indoors in pots or trays can speed up the process. Damp soil and cold nights can have direct planted cloves sitting too long. Once the cloves have started the small plants go out in a few weeks. Garlic will grow in pots but its deep rooting suits the raised bed best.
Winter onions are another easy crop. Onion sets, small immature onions can be direct sown into the bed or hurried on in pots and trays before planting out. As with the garlic they require minimal attention, a light watering at the start and then leave them alone. Onions and garlic can have problems with heavy prolonged rain so good drainage is important.
Broad beans started now will stand through the winter and produce excellent large beans in early spring. Again, starting them indoors does help get the process moving. These beans do require good support as they grow as too much movement greatly reduces the crop. That said, there is nothing better than fresh broad beans in early spring before anything else is growing in the garden.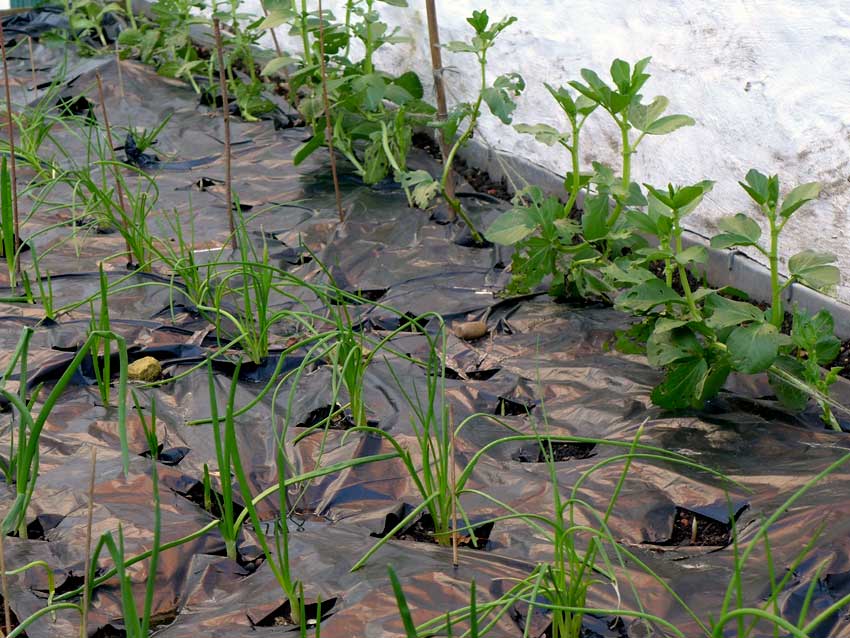 Winter in the raised bed is a busy time. Covering the bed in plastic helps keep the bed warm and avoids flooding. The beans are kept at a distance from the garlic and onions, here against the wall. The onions and garlic also discourage slugs and snails, an effect that lasts in the soil for the summer crops. It is satisfying to get a full winter and summer crop from the same raised bed.
Garden Shed Links: