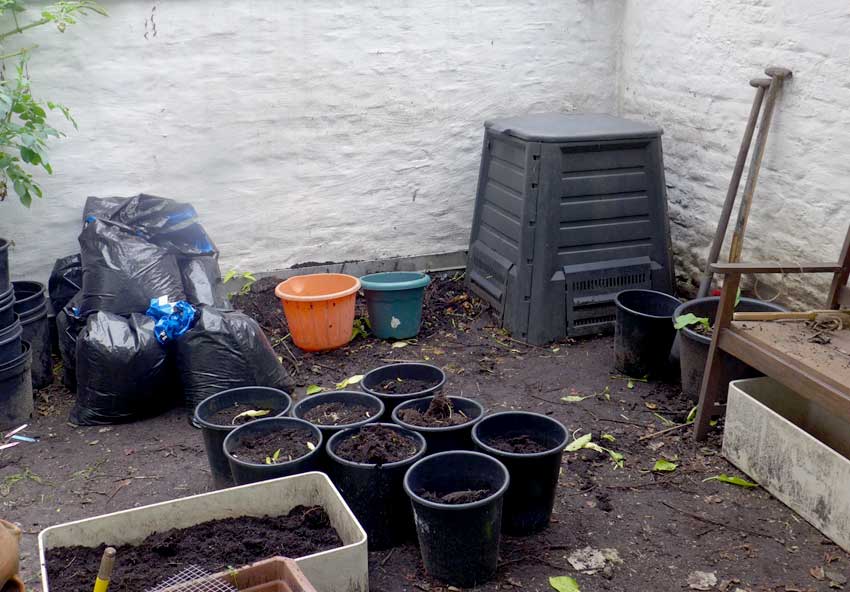 For many gardeners this time of year is actually the start of the annual growing cycle. Clearing away this summer's crops to the compost bin and digging out the finished compost from last year's garden waste starts the cycle for next year. With an abundance of green material from the garden (tomatoes, beans, cucumber, courgettes, basil and peppers) and lots of container soil to be recycled this can be a busy time. All good gardening starts and finishes with compost.
Digging out last year's compost provides an excellent top feed for the raised bed and a rich supplement to mix with, and revitalise, old potting soil. The compost in the bin has done well this year, possibly with the extra heat of summer. The top third of the box is kept for layering in with this summer's garden waste to kickstart the new pile. Approximately 50% of the available compost goes to the raised bed and the remainder to refilling containers for the winter crops.
Containers more than anything require good quality soil rich in micro organisms. By sifting out a good load of the compost bin and mixing this 50/50 with the used potting soil, a good soil is ready for use. It is useful to have a good sized mixing box for turning and aerating the mix. Adding a handful of manure pellets and bagging up the mix means good top soil (still breaking down in the bag) is available for weeks. This biologically active material is far superior to bags of sterilised potting soil available in stores.
The garden has produced loads of green material for composting this year. This is gathered up in cloth bags and left to sit until it is time to empty and refill the bin. At this time of year gardeners are on the look out for anything to add, loads of leaves, a bag of manure, straw and cardboard to get a balanced green and brown mix. All this raw material will be finished compost in 6 months time. Any tomato plant material affected by tomato blight is separated and sent to city recycling (green bags).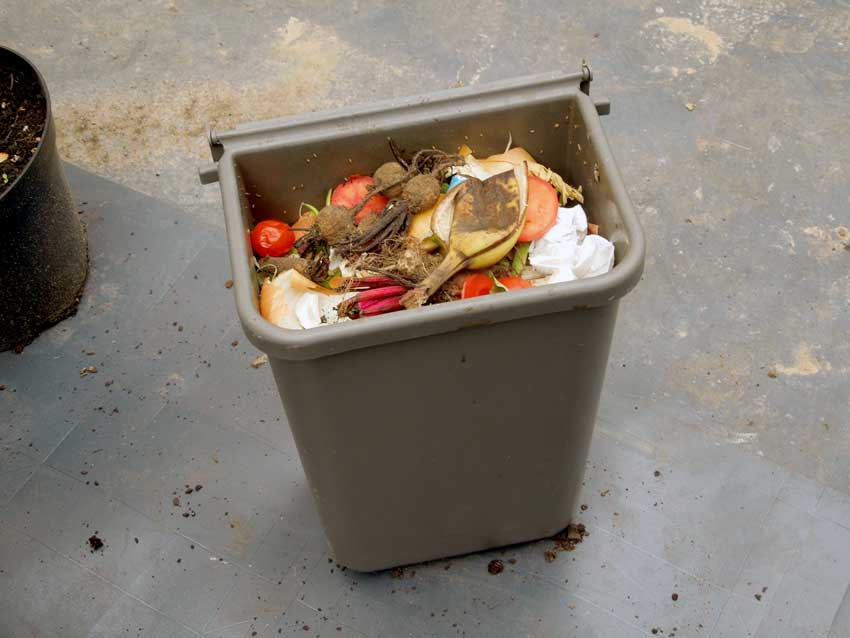 Possibly the most important component in the process is the weekly box of kitchen organic waste added to the pile. It is amazing how rich this material is in stimulating a compost pile. Added in fine layers and covered with brown or green material throughout the year it is the activator for the pile. It is interesting to think that half the soil in this garden, in the raised bed and containers, is made up of ten years worth of kitchen waste. Compost is the key to a highly productive vegetable garden year after year.
Garden Shed Links: