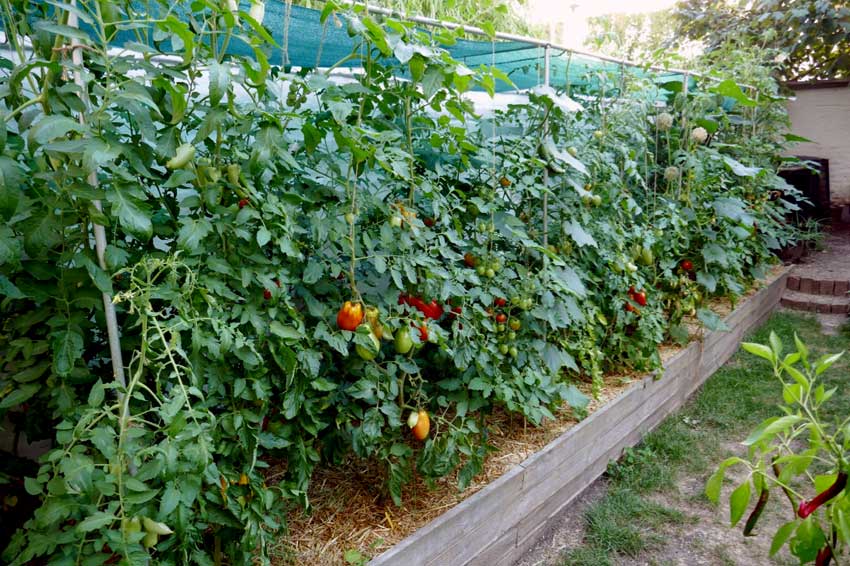 It has been an excellent summer for the kitchen garden. A good 3 months with all tomatoes, salads, beans, courgettes, cucumbers, basil and chilli peppers coming fresh from the garden each day. However, even with a small garden, it is possible to preserve and save produce from the garden to last the next 6 months. Using the kitchen is the central part to a successful kitchen garden.
It has been a excellent summer for tomatoes. While making pickles and sauces is a traditional way to use up extra tomatoes, modern technology in the shape of a cheap electric food dryer raises all sorts of possibilities for storing large quantities of dried tomatoes for use through to next year. With a bumper crop the food dryer will be running 24 hours a day for the next month.
It takes a heatwave to produce very good chilli peppers. While in previous years the chilli's have struggled to reach full colour, this year every plant has had a full bloom of peppers. Some of these have been dried in the dryer while others are being used for chilli jams and sauces. Others are being pickled. The real challenge here is to blend the right mix of hot and mild (sweet) peppers to balance out the heat.
The basil has enjoyed the summer. The Genovese (large leaf) basil has been harvested weekly and turned into pesto for the freezer. With so much available it has been possible to experiment with different recipes and mixes and still have plenty available for daily sandwich and salad use. The Greek basil (small leaf) has done well in the shade and added excellent flavour to many a sauce and fish dish.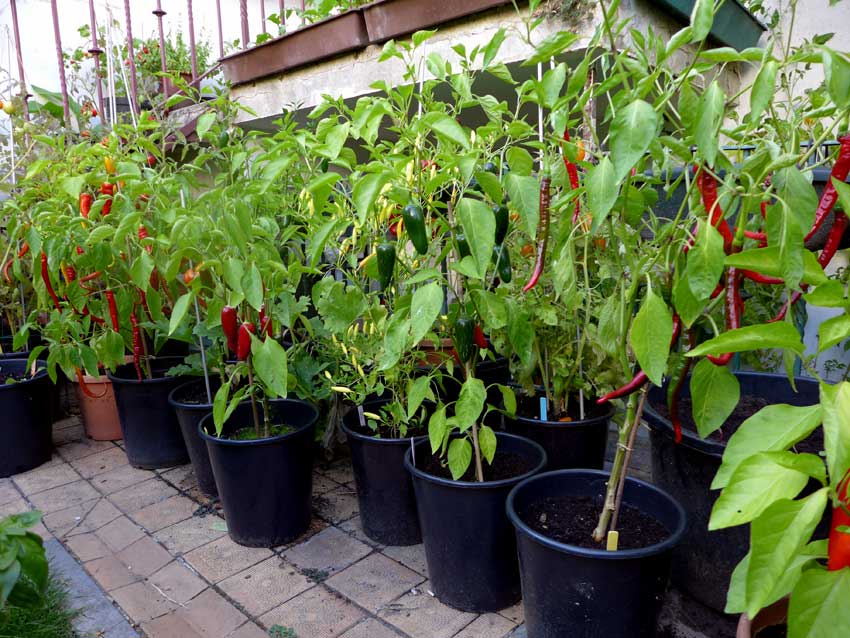 In the old days people depended upon storing garden produce for the winter months ahead. With modern technology and preservation techniques this now becomes a process of preserving the extra strong flavours of high quality summer produce for year round use in the kitchen. There is nothing to beat the fresh summer flavours of tomatoes, basil and chilli added to a cold winter meal.
Garden Shed Links: