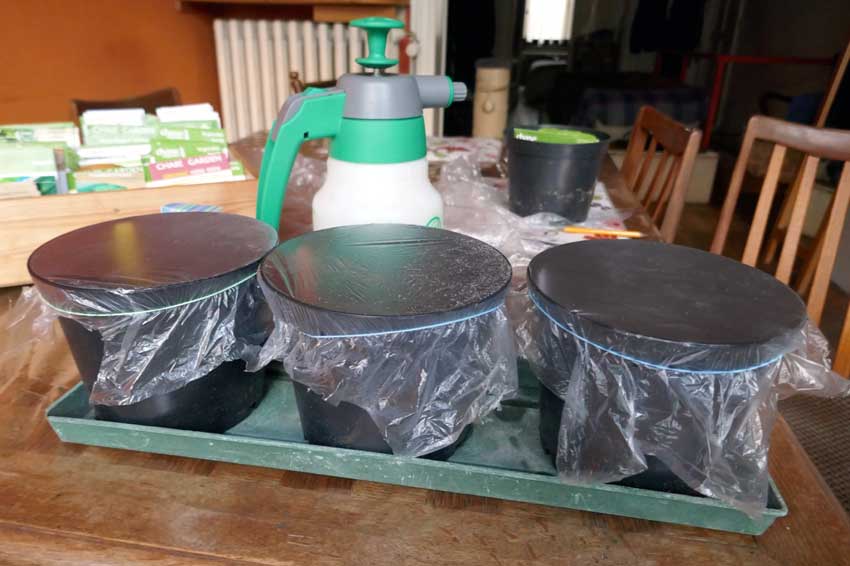 Every windowsill and balcony should have a salad garden. Growing lettuce in pots indoors at this time of year, while it is too cold outside, ensures young healthy plants are ready and growing for when the temperatures finally rise outside. With the huge variety available (see below) by post, it is well worth cluttering up the house with starter pots waiting for spring.
Starting lettuce seed (and most vegetable seeds) indoors at this time of year is all about propagation. This is not about creating mini greenhouses to magnify sunlight as some might think but to create small moisture and temperature controlled environments perfect for seed germination. The warmth indoors creates an early spring for seed germination.
In its simplest form, a pot three quarters filled with good clean potting soil (buy over internet) has a dozen tiny salad seeds sprinkled onto it. A small handful of soil is then layered on top and flattened out. The surface is then sprayed until wet and the whole pot covered with plastic and an elastic band. The pot is then stored indoors and watched every day for emerging seedlings.
Once enough seeds have geminated the cover is removed and the pot gently sprayed each day. Avoid drying out. Keep the pots indoors for the next 2/3 weeks as the plants grow and when temperatures rise start moving them outdoors to harden off. Once the plants are hardy enough they are ready for transplanting, soil and plants in one block into trays and larger pots.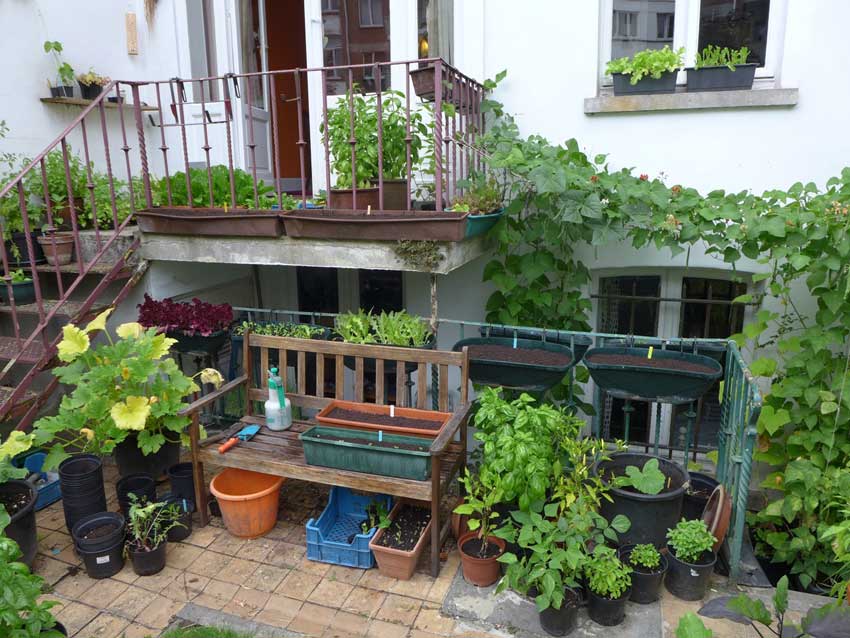 This method ensures your lettuce plants are already growing when moved outside. Direct sowing seeds outside in about one month can have problems with sudden cold nights leaving empty trays and pots. In this way plants are already well under way. An advantage of pots over fixed trays is that they can be moved into shade easier when heatwave days come. Lettuce does not like extreme heat so moving pots, even indoors, can be useful to prolong cropping.
Garden Shed Links: